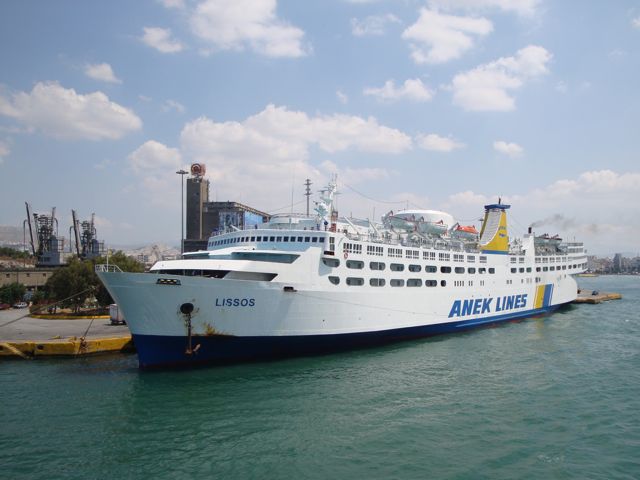 For information on purchasing tickets see www.greecetravel.com/tickets
For more information on getting to the port of Pireaus, where the ferries are and everything you need to know about booking ferries in Greece including some things you may not want to know see Greek Ferry Information
For information on the Greek Islands see my Greek Island Synopsis

You can always e-mail me for more information too.
For those going to the Saronic Islands,there are lots of boats every day. From May there are at least 8 boats a day to Hydra and even more to Aegina.
For those looking for the elusive 'overnight ferries' to Santorini it is a misnomer. They leave at 8 or 10pm (not every night) and they arrive at 4 or 5 am. Not really convenient when you realize you are stuck in a little port or at the bus station with all your luggage till things open up or you can check into your hotel at noon. To me an overnight ferry is one you get on at 7pm and you arrive at 7am refreshed after a nice sleep in a comfortable cabin. Overnight ferries go to Lesvos, Crete, Kalymnos, Leros, Kos and Rhodes which are all at least 12 hour trips. The Crete ferries in particular are the newest and the best with beautiful cabins, large lounges with non-smoking areas and some even have pools, like the Superfast which only takes 6 hours from Pireaus to Heraklion.
The port of Pireaus is wireless though how well it works depends on where you are, what computer you use, how the system happens to feel that day and any number of factors. There are places to store luggage in the cafeterias and waiting areas which are generally open 24 hours.