Olympico Jewelry
"Some of the most beautiful jewelry I have ever seen in my life was in this little shop in Athens, Greece called Olympico. I think I spent 5 hours in this shop trying things on and my husband drank so much coffee with George and Markos while I was shopping he just told me to buy them all so we would have time to see the Acropolis!"- Famous American actress who wishes to remain anonymous.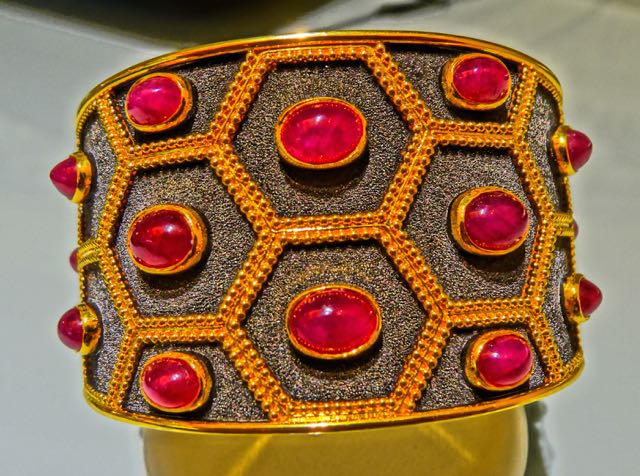 Two doors up from Byzantino is Olympico Jewelry which specializes in 18k Gold (white-pink-yellow), Silver and rather than traditional Greek, specializes in modern Greek jewelry made by contemporary artists. It is very different from Byzantino, despite the fact that they are cousins and come from the same village in the Peloponessos. Olympico is at 122 Adrianou Street and you can e-mail them at olympico122@yahoo.gr or call them when you get to Athens if you would like to make an appointment. (tel 210-3248697 mobil 693-6994803). Of course you can also just drop in and ask for George and Markos and they will probably treat you to a coffee or whatever you want to drink while you are shopping and can also tell you the best places to eat in the neighborhood. In the meantime visit the Olympico Jewelry website so you will have something else to talk about when you come to visit.
Both Olympico and Byzantino have gorgeous jewelry, nicer than 99.9% of what you will see on the islands and around Athens so try to make time to stop in for a visit to both places since they are practically right next door to each other.
See also Gifts for some other ideas of what to buy in Athens. You can see Andrea's jewelry at www.byzart.com