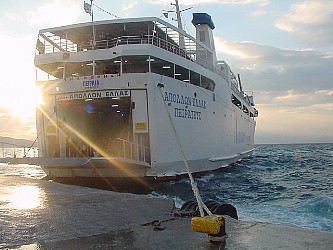 There is nothing like a ferry trip to Aegina and the Saronic Gulf islands on a warm winter day. Even when the seas are choppy the islands are sheltered by the mainland so it is not too rough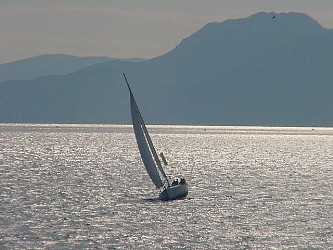 Sailing off the coast of Aegina. Winter is not the best time to do any multi-day trips but it is a fine time for day sails when the weather is good.
The one-day Saronic cruises go year round to Aegina, Poros and Hydra and are a great way to spend a day. If you get a few days of really warm weather you can spend a few days on one of the islands. But keep your eye on the weather because if it changes and the sea gets too rough for the boats you may miss your flight home.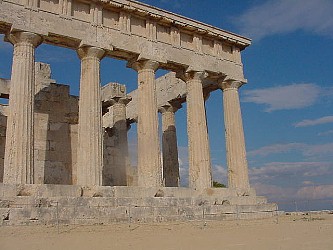 We were the only ones at the temple of Aphaia on the island of Aegina, a great place to go for a day trip or even an overnight trip. Lots of seafood tavernas and many Athenians come for the day during the weekend, even in the winter.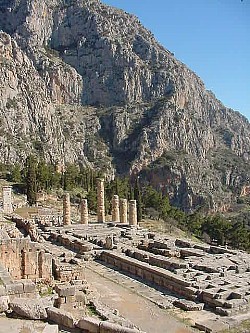 Imagine having Delphi all to yourself. I did. There were maybe 3 other people at the site so I was able to run around and take great postcard type photos.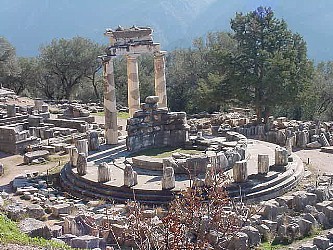 Usually there is at least a busload of people wandering around the Tholos in the Sanctuary of Athina. It is so quiet here in the winter that you may be able to hear the voice of Apollo.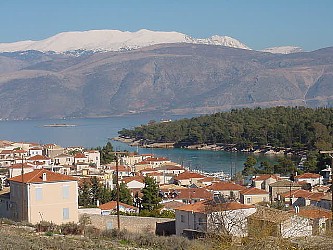 You could have lunch at a sea-side fish taverna in Galaxidi while a few miles away people are skiing in Parnassus.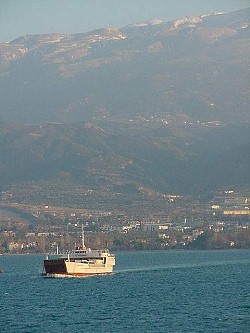 The ferry between Rio and Antirion connects the Western Peloponessos to the mainland and runs about every 5 minutes year-round. Soon it will be obsolete because they are building a bridge. (It's finished!)