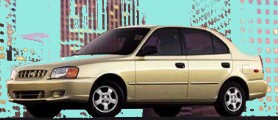 Renting a car in Athens to see mainland Greece is affordable and gives you flexibility while allowing you to be spontaneous. Having a car at your disposal in mainland Greece and the Peloponessos is the best way to see the country. The roads have improved dramatically and even getting in and out of Athens is not the trauma it used to be. With these new roads you can arrive at the airport, have your car delivered and be in Nafplio or Delphi in a couple hours or Meteora in five hours for the real troopers.
Parking in Athens is a nightmare. For that reason you should either have your car delivered to you at the airport or have it delivered to you at your hotel the day you plan to leave the city. Meet the agent, sign the papers, throw your bags into the car and take off.
All the major car rental agencies like Hertz, Avis, Budget, Europcar, National, Thrifty are represented in Athens, though I prefer to give my business to the small family run rent-a-car companies.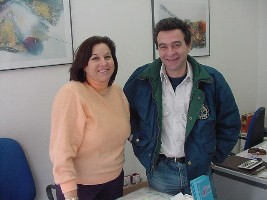 SWIFT CAR RENTALS: Excellent cars and low prices plus delivery to your hotel, the airport or anywhere in Greece. This family run car rental agency has been in the business in Athens for several generations and can also make arrangements with their affiliates on the Greek islands (or you may want to bring your car on the ferry like a mobile closet for your luggage.) Not only will they give you a 15% discount for mentioning this page but they will also drive you to the outskirts of Athens where the driving is easier. For this reason alone I would use Swift, but they also have nice cars and a dozen vans if you are a group. For info on cars and prices visit www.greektravel.com/swift or contact them directly using this Rent-a-Car Form and tell them what you need and when.
Alternatives....
If you are nervous about driving why not use George the Famous Taxi Driver? George does excursions all over the mainland acting as host-guide-chauffer in his air-conditioned Mercedes. With 4 people it is cheaper than the tours offered by the travel agencies. Otherwise all the agencies offer mainland tours and even people who claim they don't like tours have returned with their minds changed because not only are they fun but there are usually interesting people on them. If you go to the website of any of the travel agencies you can find them under tours, or land excursions.
Be sure to read Driving in Greece