About Travel Agencies in Greece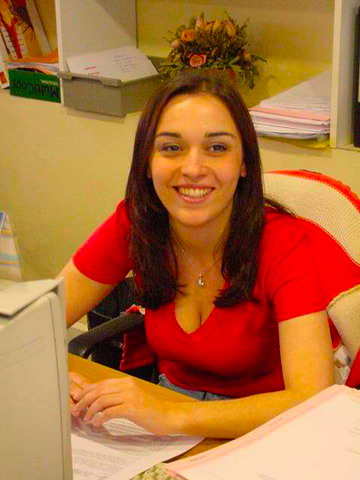 I have probably written it thousands of times on my websites and in e-mails that the best way to book your holiday in Greece is through a reliable Greek travel agency. The main reason is because of the islands and the ferry connections which makes coordinating itineraries a difficult job for people who don't know the system. People have e-mailed me after booking their hotels because they could not find the ferries to get them to the hotels they had booked. Even with ferry schedules now on the internet there are problems. The schedules can be changed at any time, boats can be canceled due to weather, mechanical failure, strikes or at the whim of a ferry company (for example if the boat is not 3/4 full they lose money so they cancel the trip by saying the boat is broken.) A Greek travel agency can change your arrangements without a penalty and will make sure your trip goes smoothly. This is particularly useful in the event of a strike since these are not spontaneous uprisings but scheduled in advance which an agent in Greece will know about and you may not. For those who want to book on your own I have given you that option through Booking.com's Greece pages where you can find thousands of hotels with descriptions and photos, searchable by category and location. For those who want to take my advice and use a Greek travel agency continue reading and this page will introduce you to who I believe are the best agencies in Greece and will help you choose one...
In my opinion there are two kinds of travel agencies in Greece. (There are probably more but for the sake of keeping this page simple let's say there are two). The first type is the kind that believes travelers to Greece are a never ending fountain of humanity. Their attitude is to get as many bookings as they can and work and move on to the next person.The second type has a little more vision. They realize that Greece is a big, beautiful, multi-faceted place for such a small country and if you take the time to work with clients individually and they have the best vacation of their lives then they will tell all their friends and probably come back again themselves, hopefully again and again and again. For obvious reasons I like to recommend type 2 and in my opinion these are the best...
Fantasy Travel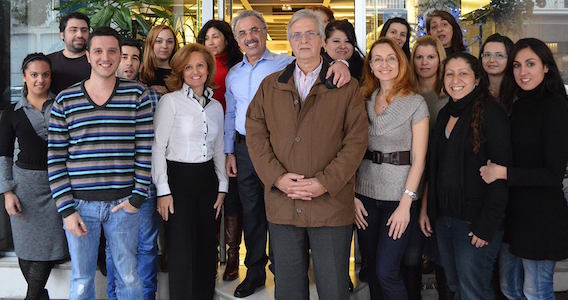 Established in 1983 by Mr George Gerassimidis, Fantasy is a team of 15 experienced travel agents, who make every effort to insure each client feels the warmth of the famous Greek hospitality and has an unforgettable holiday in Greece. Having worked with George and his crew for the past 15 years I am completely impressed with their attention to detail and their ability to create the perfect itinerary for each clients tastes and needs. Equally impressive is the customer satisfaction and George's ability to get things done, (sometimes things that were supposedly impossible). In my opinion George is the hardest working travel agent in Greece and I recommend him with complete confidence.

Specializing in the Cyclades Islands and cruises to the islands and Turkey, Fantasy is active in all areas of travel arrangements including package tours with or without airfare from the USA, UK or elsewhere. More importantly Fantasy specializes in individualized itineraries where you and the agent decide exactly what you want to do and where you want to go . They also offer numerous combinations of islands including ferries, transfers, excursions, cruises and so on and can take care of all the details so you can sit back and enjoy the holiday instead of worrying about ferry schedules and flights. They have contracts with the most popular hotels and in many cases will have availability for hotels which are supposedly booked full.
Where Fantasy's agents really excel is in travel to the Cyclades islands, especially the most popular ones, from hotels (of all catagories) or by their great discounted rates on cruiseships which make a Greek Island cruise affordable to anyone!

They have the expertise and facilities to handle all aspects of incoming and outgoing travel arrangements and have earned the reputation of being one of the most efficient and professional companies in their field, covering all aspects of organized travelling to Greece, Cyprus, Turkey and Egypt. In fact they are one of the only Greek travel agencies that actually has an office in Istanbul Turkey.
This is one of the best travel agencies I have used and I highly recommend them without any hesitation! If you are planning to visit Mykonos, Santorini, Paros, Naxos, Rhodes or Crete be sure to look at their website for island-hopping combinations and singular islands for great rates on beautiful hotels. They also list the cruises and itineraries for Royal Olympic Cruises. Ask them about sailboat charters too.
The Fantasy Travel office is conveniently located a block from Syntagma square so you can easily meet with them for advice or to fine-tune your itinerary by adding tours and excursions. So give yourself a break. Pick an island or two and let them do the hard work so you can relax and enjoy your holiday. George is always in the office so if you have any problems, need to make any changes or just need someone to talk to so you can figure out what to do next, help is just a phone call away.

Visit their website at www.fantasytravelofgreece.com or contact them with this form
For those who know what they want to do try Matt Barrett's Create-an-itinerary form where you can put together a custom itinerary with the help of a Greek travel agent, with no obligation to buy.
Meet Fantasy Travel: Getting the girls to talk on camera was tough but Andy managed to get a few of them to shine and now the offers from Hollywood are pouring in. But the best part is Vassilis' quote at the very end, (in my personal opinion of course). You can visit their website at www.fantasytravelofgreece.com
Don't take my word for it. Read what Fantasy Travel's clients have written at Fantasy Travel Agency Reviews
Dolphin Hellas Travel
Bespoke Tours, Group Travel & Themed Trips Specialist

Kosta
"The problem is a little more complicated. I can't use my connections to get you on the flight to Hydra because Hydra does not have an airport."


Uli
"To expect to find ferry connections between Mykonos, Santorini, Crete, Rhodes and Lesvos in 5 days may be a little....how shall I put this?... optimistic .


Aliki
"Don't you dare put my picture on the internet"
I have found Dolphin Hellas Travel Agency in Athens to be one of the most responsible and reliable in Greece. They are one of the oldest agencies in Greece (est. 1970) and go out of their way to make sure their clients have a problem-free holiday. They realize that to be successful you have to have return customers while other agencies believe there is an inexhaustible supply of tourists and just push you through the system, which is in great need of repair.
They offer the full gamut of travel services and are therefore able to build and support a complete program, from beginning to end. They specialize in both individual and group travel all over Greece, covering both the mainstream destinations like the Cycladic islands (Mykonos, Santorini, Paros, Naxos, Milos and more) as well as more off-the-beaten path ones like the little known mountain villages of Epirus (they are truly Greek mainland experts!) and smaller, under the radar islands of the Aegean, like the wild and mystical Samothrace. Their field of expertise are bespoke tours, for individuals and groups of all sizes, themes and reasons: family and friends reunions, senior travel, anniversaries, study abroad programs, cultural programs, religious tours and many, many more, always tailored to the needs of the guest.
All the agents at Dolphin Hellas are very knowledgeable, with an average experience of 20 years and speak near impeccable English. They also speak Spanish, German and Italian. Their office is only a few meters from the spectacular Acropolis museum, and within walking distance of the Acropolis, the Plaka and the historical city center. Once you contact them, you will find a willingness to assist you in making your vacation in Greece the best vacation in your life. In fact they take pride in the number of clients who after they visited Greece with the help of Aliki, Uli, Eleni and the rest of the crew, came back the following summer.
See their easy to use website or contact them through their booking or Info form
Don't take my word for it. Read what their clients have written at Dolphin Hellas Travel Agency Review
Aegean Thesaurus Travel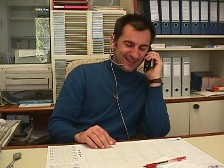 Though they are not located in Athens but on the island of Sifnos, Aegean Thesaurus deserves to be listed with these other agencies because they are able to provide all the same services and they are an excellent agency. Started by Apostolis Dimopoulos, a second generation travel agent, the agency has gathered more and more praise from their customers for providing first rate service at low prices. Apostolis who is a graduate of the American School of Athens, majored in philosophy at University. Later he became a bicycle messenger in NYC and is credited as being the one who introduced small motorbikes (like the ones you see in Greece) to the business. When he returned to Greece he started his travel agency but did not want to have to deal with the craziness and high rents of Athens and chose the island of Sifnos, being one of the first agencies in Greece to realize that technology was going to make location of travel agencies irrelevant. You can read client reviews or contact them through the Aegean Thesaurus Website. For those who have a good idea of what they would like to do try their Create-an-itinerary form
Travel for Disabled
Specializing in tours for the disabled with a fleet of accessable vehicles. They also know which hotels are wheelchair friendly in Athens and the islands and are the best agency to use if you or someone in your group is in need of assistance. They are the first and only Greek tour operating company that specializes in tailor-made itineraries for the physically challenged. They can fulfill all of your travel requirements by providing you with transportation, hotel booking and guides to escort you around historic sites and attractions in Greece and Europe. They can also provide you with business/conference facilities, or if you prefer, arrange a custom-made itinerary to suit you, featuring any of the above choices.They have over 20 years of experience in the traveling business and guarantee the best service for you. See Christianakis Travel
More About Why Use a Greek Travel Agent
Because of the increase in travelers to Greece, those going in July and August may find it easier to do a pre-set package for the island or combination of islands you are interested in. You can find examples of these on the websites of Dolphin Hellas and Fantasy Travel. What you are doing is counting on the agents expertise and organizational skills to provide you with the itinerary and eliminating the hurdles and several rounds of back and forth e-mail. Until things quiet down in September this is the best way to go and it is entirely possible that soon it may be the only way to go. (Actually if you already know which islands you want to go to this is the best way to go anytime. You can pick out a program that features the islands you want and then you and the agent can tweak it to your own personal satisfaction)

If you are the type of person who likes to book hotels yourself and believes that you save money by not using a travel agent keep this in mind: When you book a hotel on your own then it is your responsibility to get to the hotel. If you misread the ferry schedule or there is a cancellation, in most cases you will still have to pay for the hotel you booked even if you can't get there, plus you will have to pay for the hotel you stay in where you are. By booking your hotel with the Greek travel agent it becomes their responsibility and since they have access to more reliable ferry and flight information than you do chances are things will go much more smoothly if you trust in their expertise rather than in your own.
If you are booking from an automated website with all the hotels in the country they work strictly by prices and numbers and don't know any more about the hotel than you do after reading their description. Plus they include any hotel who want to pay to be on the site. Booking from a website owned by the hotel itself you may be able to get more information but then you must consider the source and the fact that a hotel is not going to give itself a bad description and tell you those things that may make you want to book elsewhere. A travel agent knows the hotels and the pros and cons of each. A hotel that is perfect for a honeymooner may be totally inappropriate for a family or singles. And a hotel on a quiet island may be next to the island's only disco which stays open until dawn.

Remember: You can save time and money on hotels, cruises, tours and transportation by booking with a reliable Greek Travel agency. They get special low rates which they pass on to the customers and they save you hours of searching for ferry schedules and hotel info.

What is the best way to book your holiday to Greece? Can you really save by using auto-booking systems or by booking directly with the hotels? Are Travel Agencies a thing of the past? Read my article Endangered Species about the internet and the disappearance of the small personalized service travel agency.
Create Your Own Greece Itinerary
Want to create an itinerary for your trip to Greece? You can fill out a form and send it in and an agent from Fantasy Travel will put it together and send you a price. You just pick the islands, tours, hotel catagory, method of transportation (ferries-flights-cruises), your budget and they will fine-tune it. This is an easy way to plan your trip and you are under no obligation to buy. See www.greecetravel.com/create-an-itinerary
Matt's Greek Hotels Page
I spent the first 3 months of 2021 totally redoing my Hotel pages at www.hotelsofgreece.com and I am very proud of it. (I am also almost blind from creating thumbnail photos for it). I think you will find it very useful since I basically looked at every hotel in Greece and chose the ones I would stay at if I was booking a trip to every islands, town, village or city in Greece. So if you need help booking a hotel or if you want to see if the hotel you are thinking about booking is on my list of the best hotels in Greece visit www.hotelsofgreece.com and remember that when you book from that page it helps support me and my Greece Travel Guides as does booking with one of the above travel agencies.