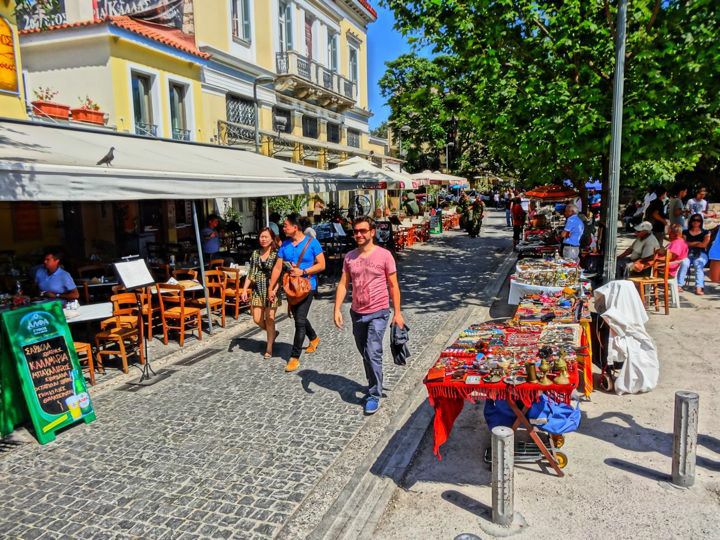 And we are back in Monastiraki on Adrianou Street which borders the ancient Agora and the metro tracks. It is a street full of cafes and restaurants.
On Sunday this is the street that fills up with people selling all sorts of stuff, when it really is a flea market. At night this area is full of people too.
Adrianou street goes to the Plaka but just before it gets there it ends abruptly at the Hadrian's Library archaeological site. The street begins again in the Plaka.
It was once connected of course until the archaeologists got hold of the area and confused everyone.