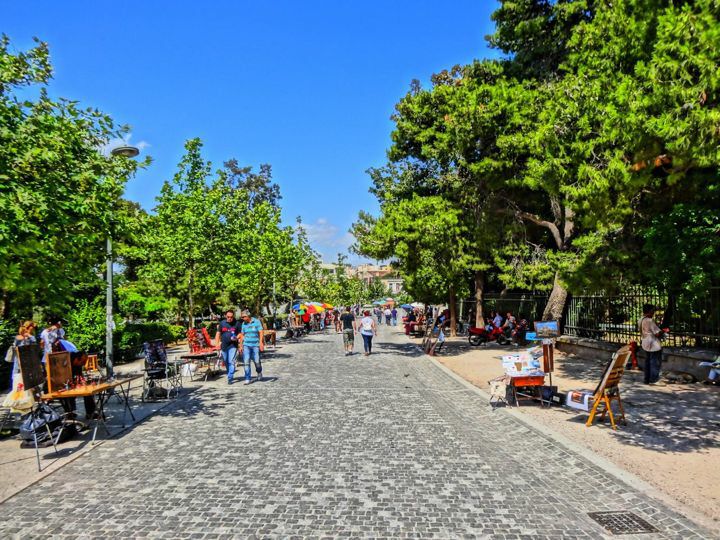 We continue down Apostolou Pavlou Street through Thission where the street merchants are set up on the road to Monastiraki
The Thission Metro station is on the left and when you get to the bottom you can go left through another pedestrian street which is
the continuation of Ermou, past Kerameikos, which was the ancient potters area as well as the cemetery, and the Gazi which is the reigning
capital of Athenian nightlife, an area of bars, clubs, discos and restaurants. You should go there at night. Just get off at the Kerameikos Metro Station.