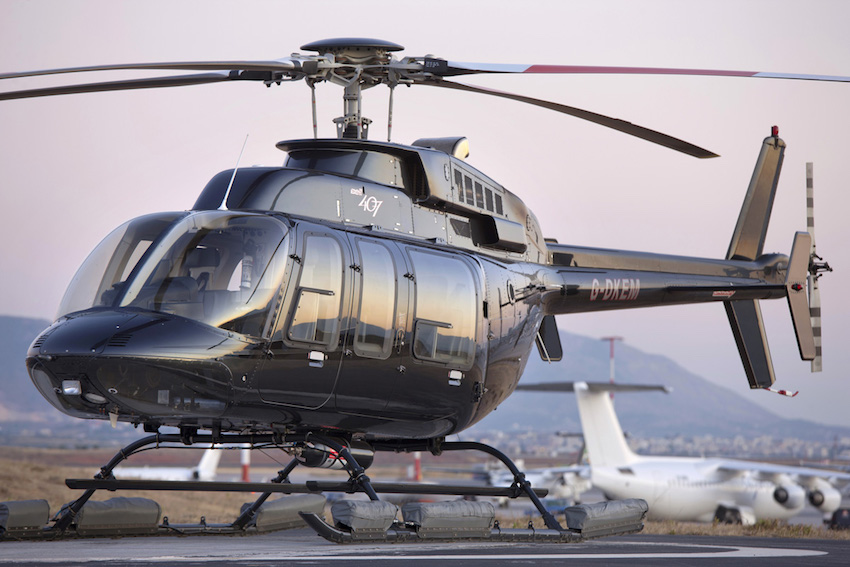 In Greece you may experience lack of suitable connections between international and domestic flights and ferry connections for your final destination. Helicopter chartered flights fill in that gap in the most comfortable, while providing first class service. We offer helicopters transfers and flights to any Greek destination and specific location, as long as there is a safe landing spot, in conjunction with refuelling limitations.
The helicopter, as a means of transportation, offers unique advantages, as it combines safety, comfort and versatility. Passengers may be dropped off at specific points of destination. Taking all of the above into consideration, the helicopter has great advantages over all other means of transportation, especially in a country like Greece, which has hundreds of islands and a rugged mountainous terrain.
We are able to provide helicopter transfers from anywhere within Greek airspace. Our helicopter flights will take you to different destinations as we have four bases across the country: Athens, Megara General Aviation Airport, Santorini and Mykonos. This means that if you want a helicopter charter in Greece then we are the most convenient and perfect solution for you.
It is very simple to rent a helicopter. You will need to book your flight, send us all the required details and thatís it. Our helicopter rental aircraft vary in size so they can carry from one to seven passengers. There is also space for luggage but it differs depending on the size of the helicopter hired. This means that you will need to check this beforehand as if you are using a helicopter in Athens to travel from the airport then you may have a lot of luggage. This may not be such a concern if you are taking helicopter tours in Greece for a day.
Once you arrive in Greece we can pick you up directly from the arrival gate and take you to our aircraft . This way you can reach your favorite destination in the fastest possible way and have more time to enjoy your vacation. Especially helicopters have the ability to fly in high wind conditions, and even in cases where transfer by sea would be impossible. Also we can take you to destinations that have no airports and where ferryboats have infrequent itineraries. So instead of losing time waiting for transit flights, fly by helicopter and enjoy your holiday.