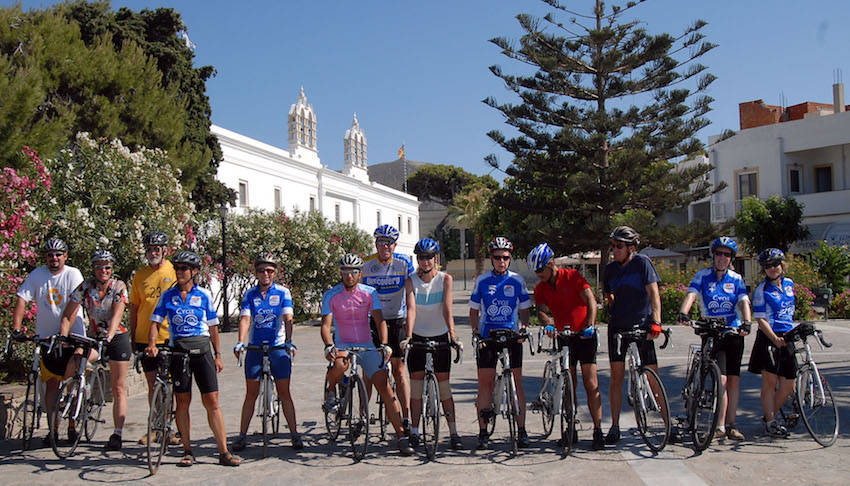 Cycle-Greece were the first and are still the best bicycle tour company in Greece, covering all regions of the country by road bike and mountain bike. Cycle the Greek islands and mountains. Their bicycle routes include the Peloponnese, Crete, Santorini, Olympia, Delphi, Rhodes, Lesvos, Naxos, Paros, Tinos, Meteora, Evia and Athens. Their mission is to introduce you to Greece's sacred sites, cultural traditions and natural beauty so that you, too, will cherish its heroic legacy and regard it as an inspiration for future generations.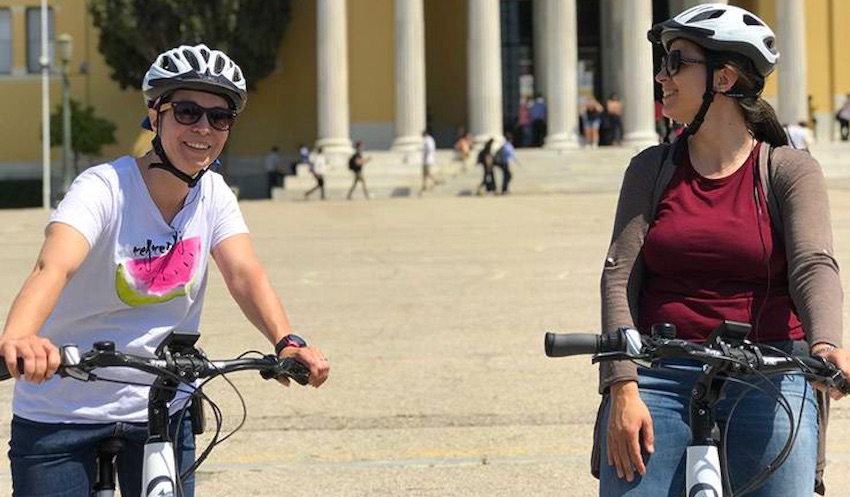 Athens City Sights and Flavors E-Bike Tour
Get acquitted with the historical and modern side of the capital of Greece on the Athens City Sights and Flavors e-Bike Tour. Discover monuments, significant buildings, local markets, squares and more, along the way! Discover both the new and old side of the historic Greek capital city on the Athens City Sights and Flavors e-Bike Tour. This e-bike tour in Athens will take you through the old historic district surrounding the Acropolis, along with the newer neighborhoods that feature attractions from the last two centuries that have shaped the city. Along this Athens e-bike tour you will be acquitted with historical buildings, hidden alleys, significant attractions and monuments, as well as get the chance to observe the everyday life of Athenians. If you're looking for an alternative way to explore, learn and experience Athens, then this is the sights and flavors tour for you!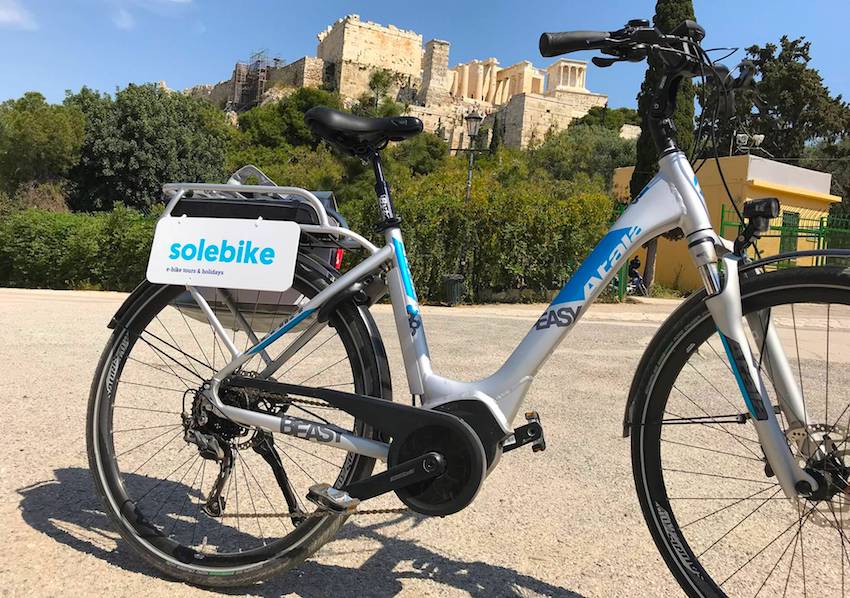 Athens Historical Center e-Bike Tour
Discover the historical center of Athens on wheels. This exhilarating Athens Historical Center e-Bike Tour through the old side of Athens is a quick and fun way to learn the history of this famous city! Get familiar with the historic old city of Athens on the Athens Historical Center e-Bike Tour, an activity the whole family can join in on! This activity was designed for you to explore the heritage attractions of this city in a fun and informative manner on an Athens e-bike tour that will truly leave you with astonishing memories of Greece's capital. You'll have a chance to uncover the hidden picturesque alleys and streets of Plaka, learn about the legendary neighborhood of Psirri discover historical buildings, attractions and neighborhoods during your e-bike ride through historic Athens. Charge your camera batteries, hop on and explore Athens with us on an e-bike!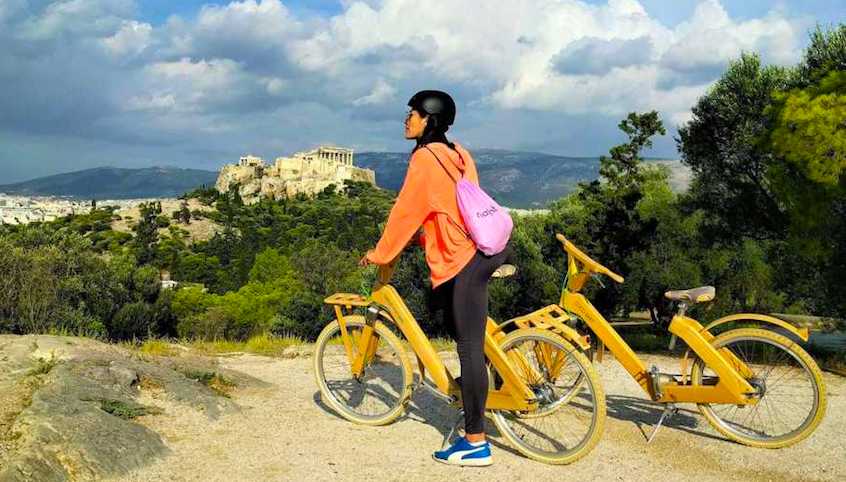 Athens Wooden Bike Tour
Discover Athens on a bike! If you are sporty, love cycling and love exploring your destination off the beaten track, then this Athens Wooden Bike Tour is just the activity for you! If you are looking for an environmentally friendly way to explore Athens then the Athens Wooden Bike Tour was designed specifically with you in mind. Enjoy a day of adventure by combining sightseeing and cycling. Your tour guide, a local bike enthusiast, promises to show you all the must-see spots frequented by locals in the city center as well as all the important sites of historical interest on this bike tour of Athens. For a unique, fun and relaxing experience, join this Athens wooden bike tour and be the one to offer your friends back home insider tips on Athens!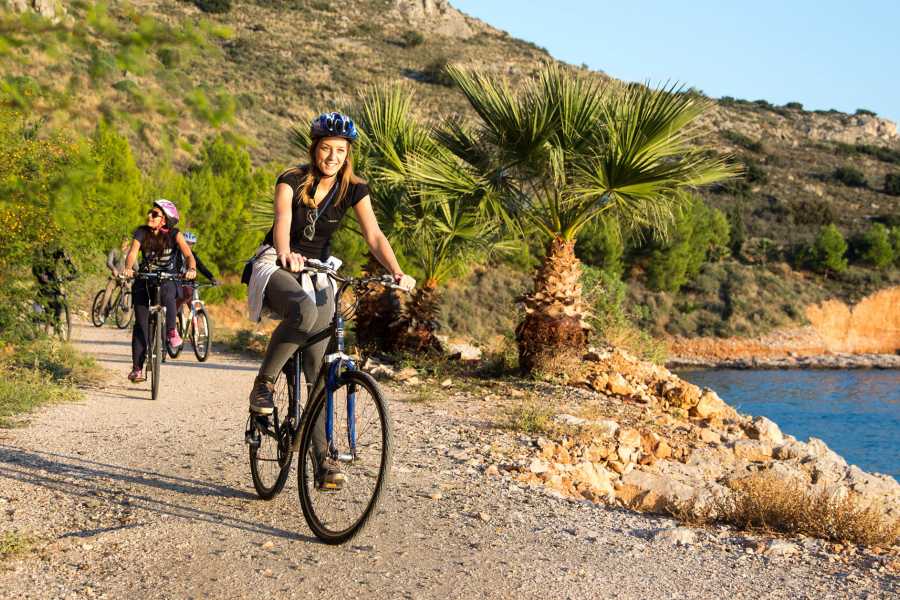 Bike Tour in Nafplion
Enjoy a relaxing cycling tour through Nafplio with friends and family while exploring those picture-perfect street corners and alleys of this Peloponnese city!
Are escorted tours and hikes too simple for your liking? Would you like a more exhilarating experience in Nafplio? Then how about taking up the opportunity to take part in our cycling tour through Nafplio? Nafplio is a small town located directly by the sea in the Peloponnese; the seaport town finds itself near the Argolic Gulf. This cycling tour through Nafplio is a great way to familiarize yourself with the area. Of course, there are also many other things that you can do in the beautiful town such as visiting historical monuments, going on boat rides, even taking a dip in the blue waters.
Beginning from the great Palamidi Castle, discover just how majestic Nafplio is on this 3 hour cycling tour. This cycling tour through Nafplio is an extremely entertaining activity for all age groups - bear in mind that this tour is family friendly and is open for children too! Cycling through Argolis is simply amazing, the main urban areas are flat which means that the bike ride will be nothing short of relaxing, since the route itself will not be difficult, this will allow you the chance to discover places that may have gone unnoticed otherwise. You will be accompanied by specialized individuals that will offer you all the necessary equipment for your biking tour in Nafplio. Depending on your comfort level, you may customize your itinerary based on personal preferences, if you are feeling slightly more adventurous, cycle through olive groves, historical trails and archaeological monuments. From seaside villages to pine-covered slopes, this cycling tour in Nafplio offers moments of bliss and tranquility.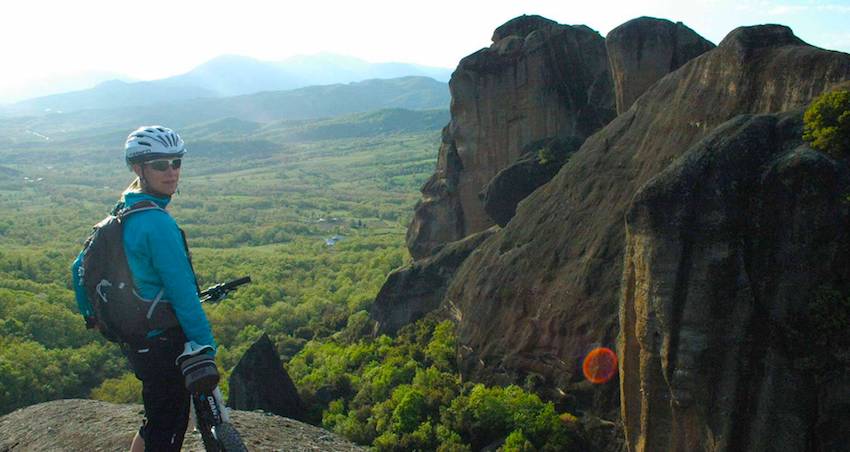 Meteora Biking Tour
Experience the sacred destination of Greece that combines nature's wonder with history while biking through the incredible rocks of Meteora. Gather your friends and feel the adrenaline rush biking at Meteora!
Meteora is world-famous for being one of the most important Orthodox monuments and religious sites in Greece. This stunning wonder of nature whose creation was a mystery for a very long time will take your breath away as soon as you land your eyes on it. The rocks, or also known as the "Columns Of The Sky", hold 6 monasteries on top of them which date back to the 14th century. The most common way of visiting Meteora is by car or hiking to the top. However, for everyone that is feeling more adventurous and outdoorsy, we recommend seeing Meteora through a biking tour.
Experience this one-of-a-kind destination while cycling through the unique landscape. Admire this sacred monument of Greece and cycle your way to the top of the rocks between the century old monasteries. Get inside the monastery and feel the peacefulness and beauty of it. Spend your day learning about the history and culture of this place while enjoying this exciting biking activity. The biking tour is carefully designed to suit everyone's needs, that is why no fitness readiness is required, allowing even even kids to join the fun. Don't miss the chance to indulge in delicious traditional Greek delicacies in local taverns settled in colourful streets of Kastraki. Cycle your way through the charming villages of Meteora and admire the view from these rocky giants. You don't have to worry about cherishing the memories forever as we will take pictures throughout the journey. All you need to do is have fun and enjoy yourself cycling in Meteora!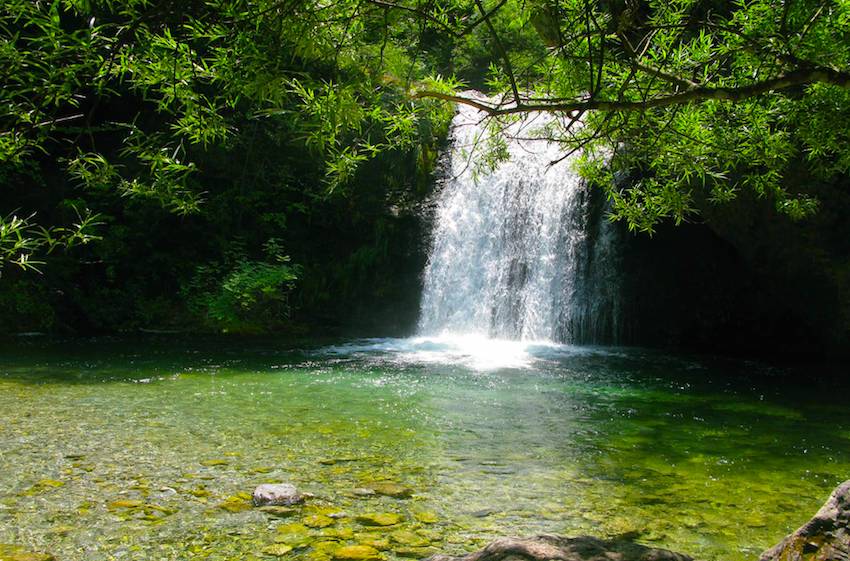 Mount Olympus Bike Tour
If you are tired of seeing Greece's beauties from the bus and want to experience the country through a more alternative way than we have the right solution for you: the Olympus Biking Day Tour! Grab your friends and family and join the adventure of exploring the wonders of Mount Olympus on bikes.
Mount Olympus is the tallest mountain in Greece and is locals' favorite location for biking and hiking activities, making the Olympus Bike Tour the perfect opportunity for you to experience Greece like the locals do. Make your stay in Greece more exciting by exploring the country's wonders while biking with your friends. The Mount Olympus biking tour only requires average physical fitness, due to the mild terrain, and its kid friendly, so bring the little ones! We want you to enjoy biking in Olympus to the fullest in this relaxed and carefree activity, so sign up for your Olympus biking tour and experience this wonder.
See also Trekking in Greece for more outdoor activities as well as Athens Walking Tours and Food and Wine Day Tours