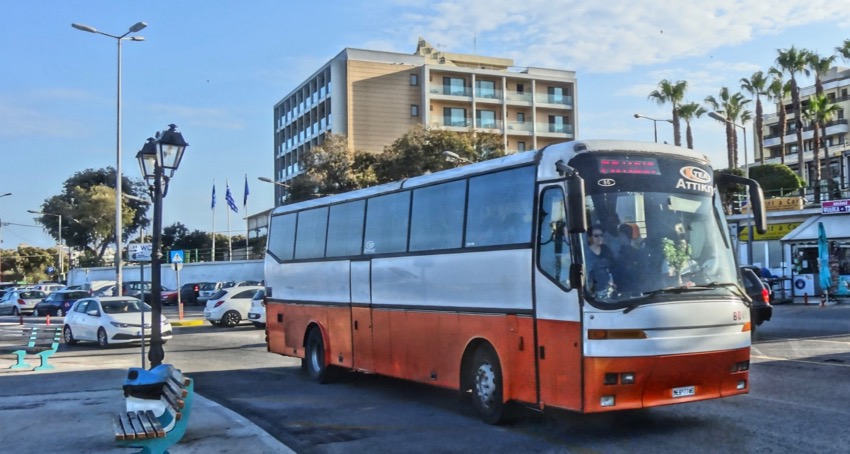 KTEL ATTIKIS BUS TERMINAL: The big modern orange KTEL buses leave from Mavromateon Street at the bottom of Pedeon Areos Park. Easy to walk to from Omonia Square. Just three blocks past the Archaeological Museum on 28th October-Patission Street at the intersection with Alexandras Avenue. You can also take the #2 and #4 Trolley here too. If you have trouble reading the schedules you can click on them and they will open in a new window and you can zoom in.
Buses to Oropos, Dilesi, Ag Apostolis and Kapandriti.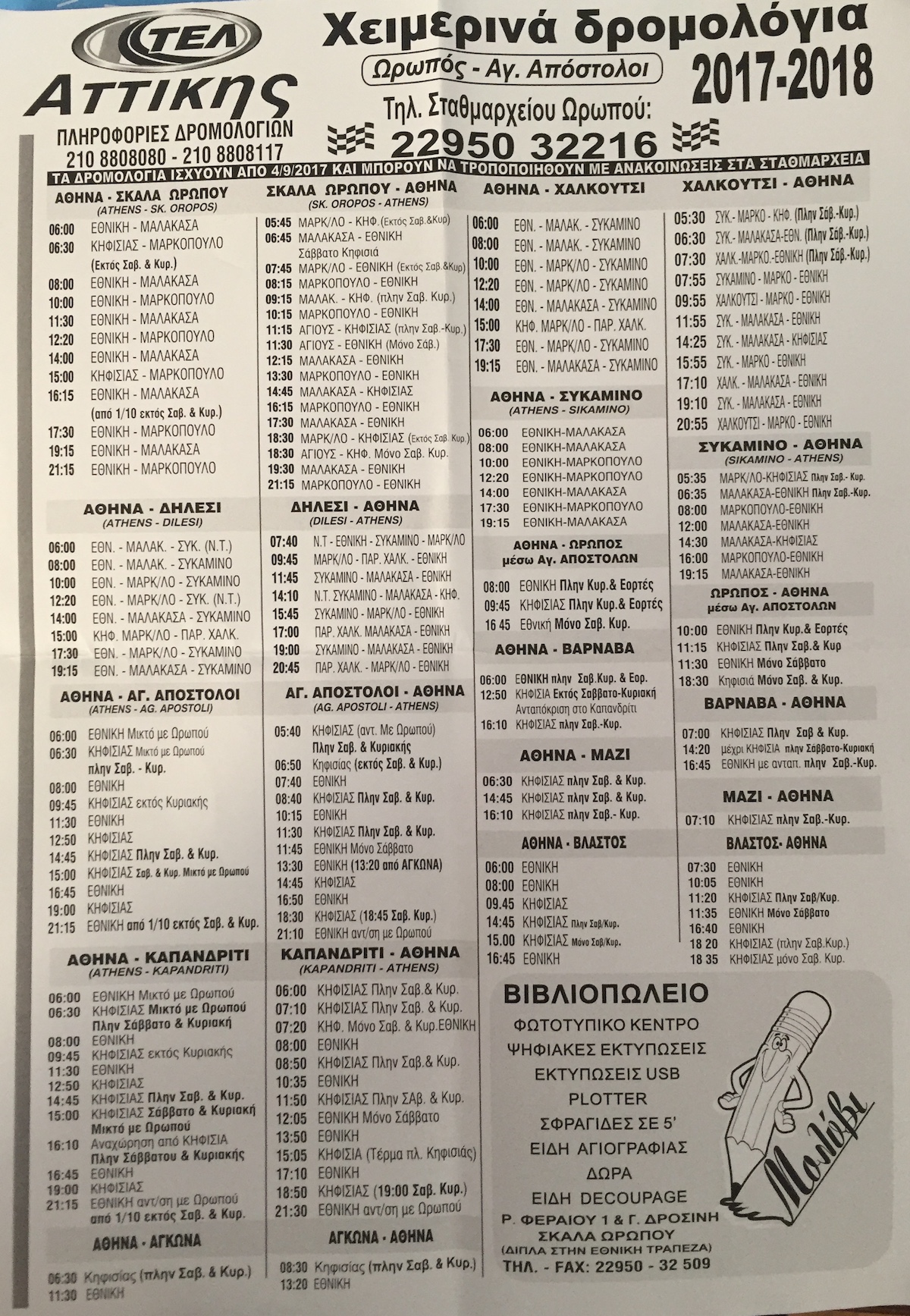 Bus Schedules to Rafina, Nea Makri, Marathon, Schinias and Agia Marina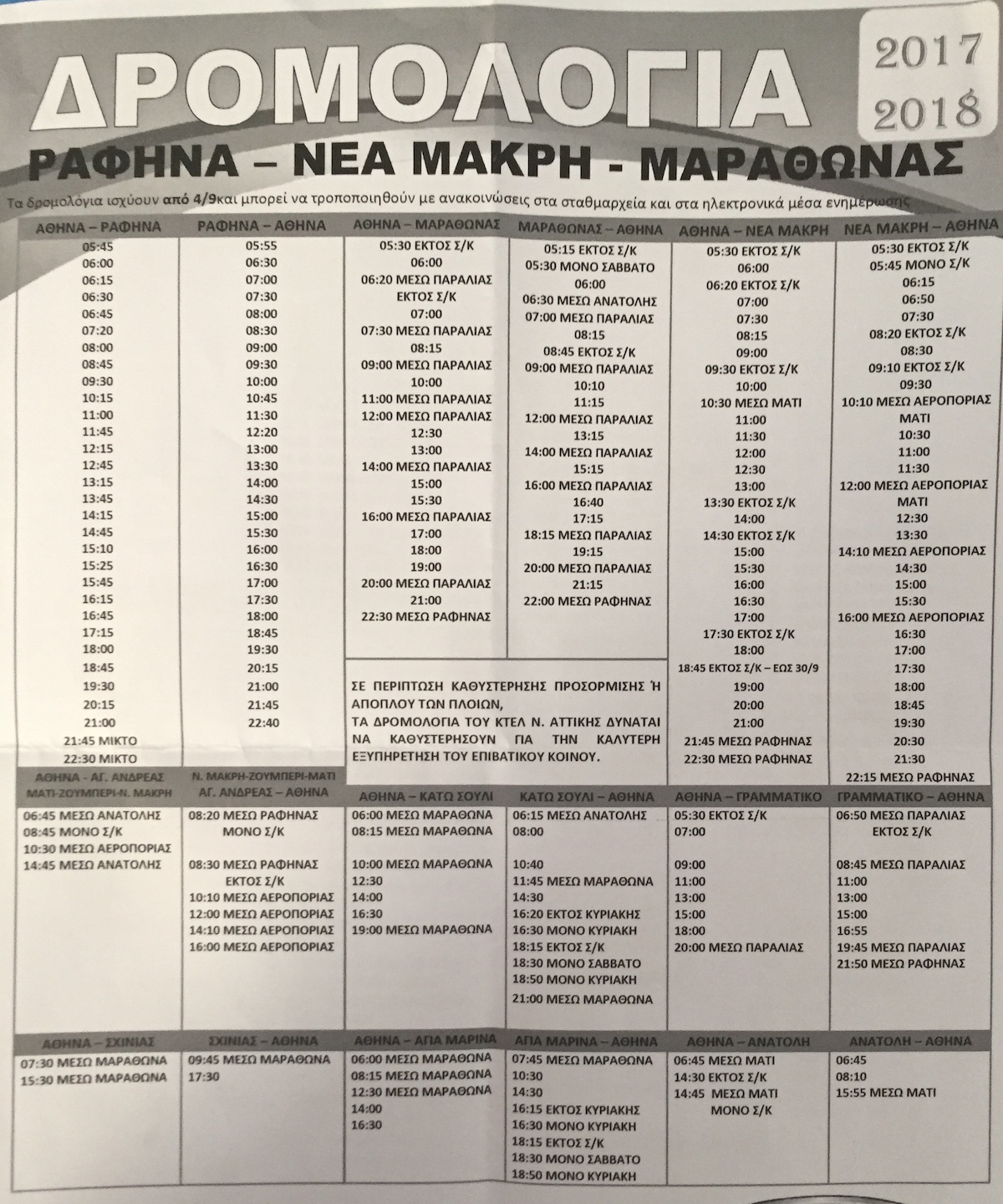 Bus Schedules to Markopoulo, Lavrion and Sounion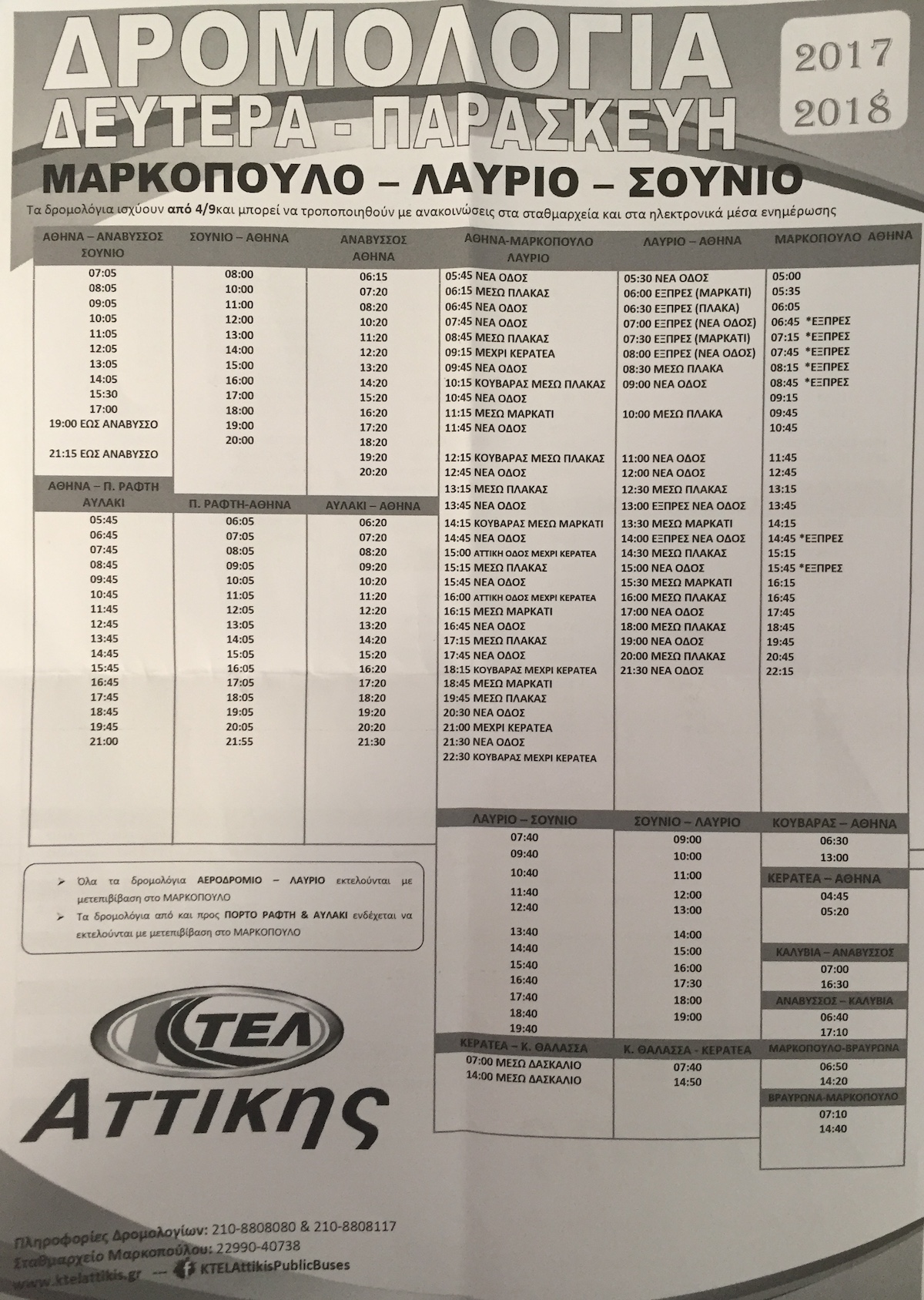 Bus Schedules to Markopoulo, Lavrion and Sounion Weekends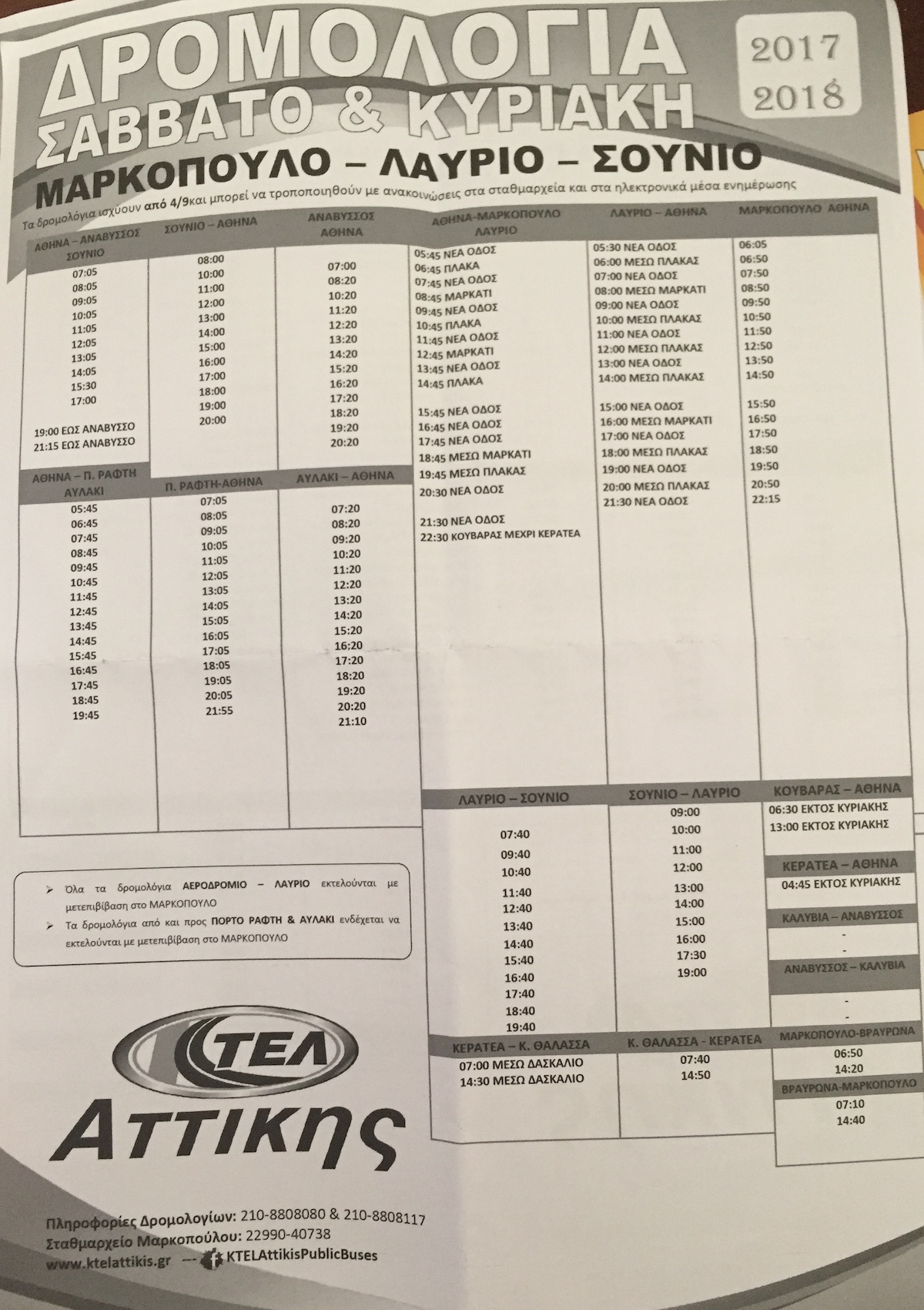 Bus to Thessaloniki
The schedule below to Thessaloniki has the buses leaving from Pedio Areos on the left and the Kifisou Station on the right. The Thessaloniki buses actually leave from the small square across the Alexandras Avenue from the other buses.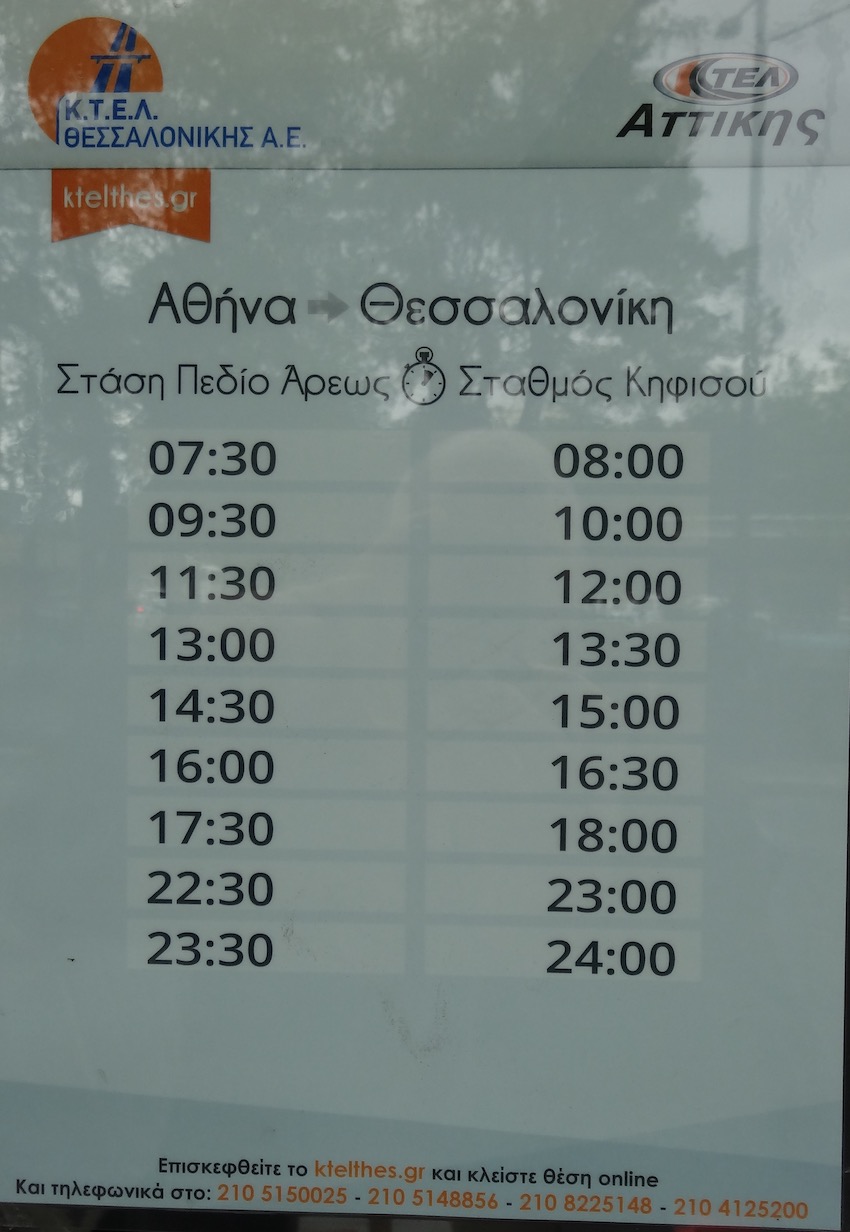 Bus Schedules to Megara and Nea Peramos
These leave from Monastiraki at the bottom of Ermou Street near the Thission Metro Station as do the buses to Bilia, Erythres and Porto Germano below.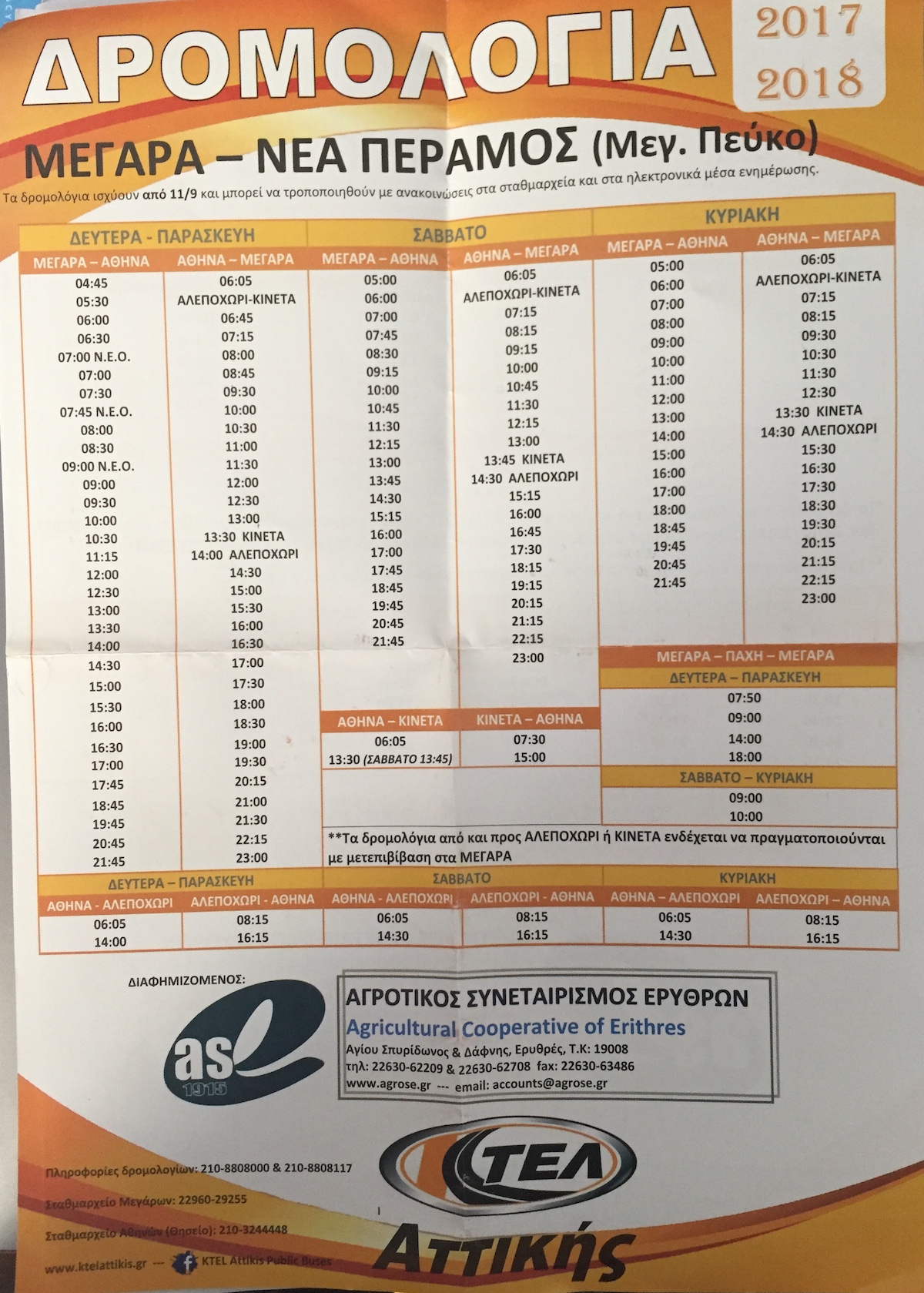 Bus Schedules to Bilia, Erythres and Porto Germano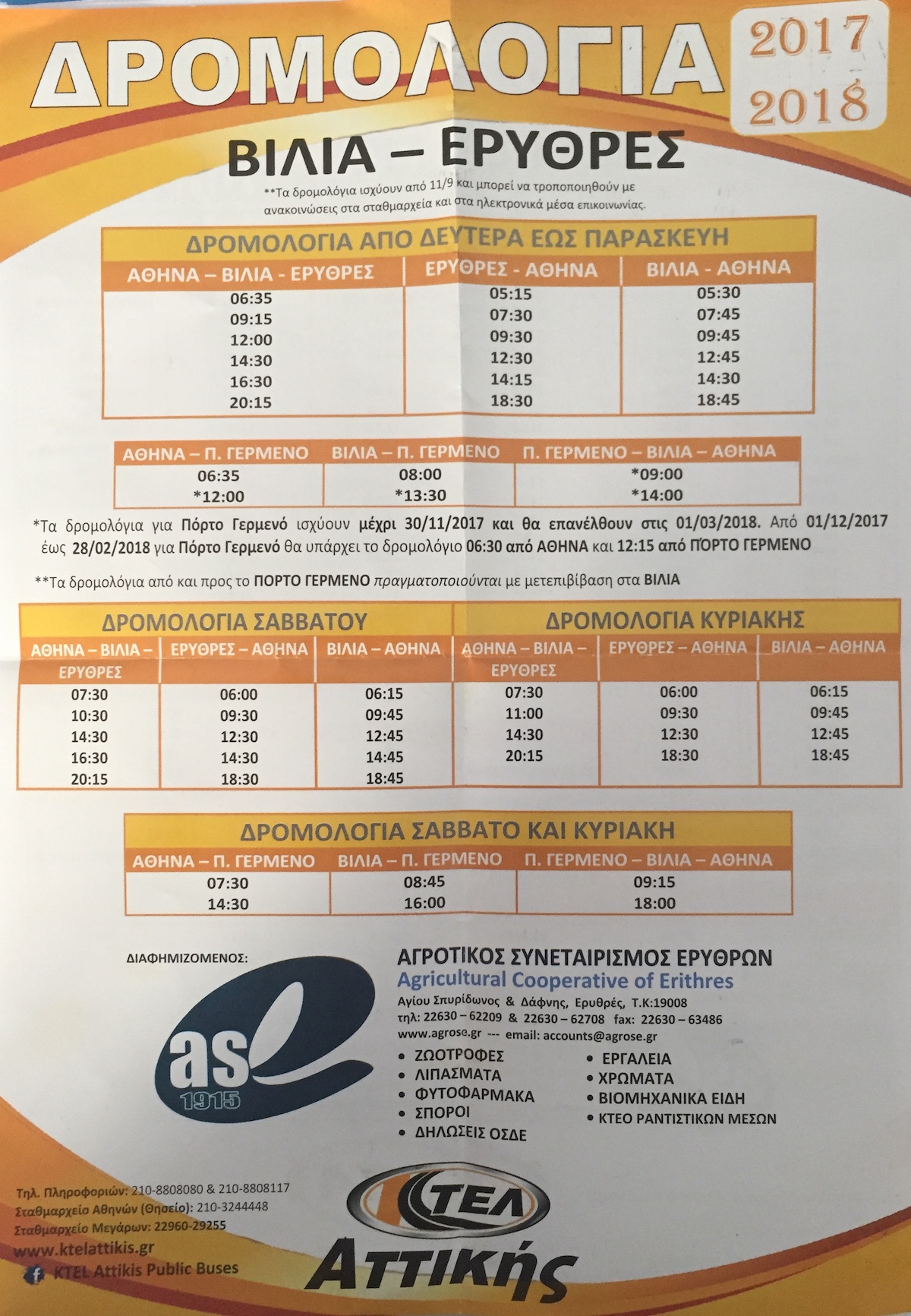 ---