The Hellenic Motor Museum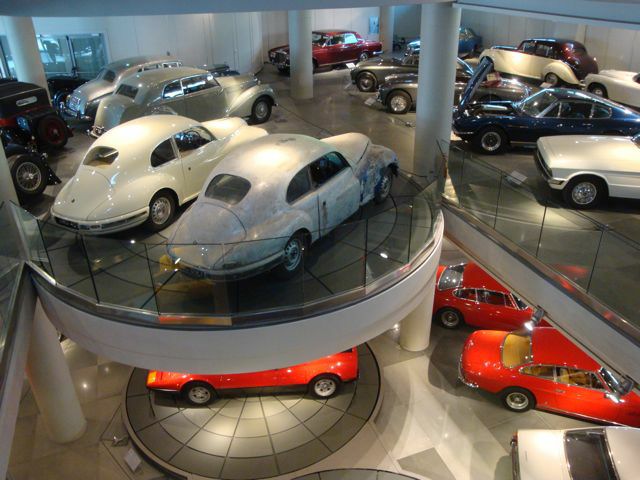 So you have been in Athens for a few days and you have seen all the ancient sites and you have been to all the museums and seen so much marble that when you go to sleep at night you get visions of tombstones. You think to yourself that it would be really nice to find a museum that does not have anything to do with ancient Greece or rocks. You are going through a condition that is commonly called 'anachronistic overload'. Don't worry though. There is a cure. It is the The Hellenic Motor Museum, one of the finest collections of antique cars this side of Jay Leno's garage. These cars are the collection of Theodore N. Charagionis and they are on display in a beautiful modern building just a couple blocks from the National Archaeological Museum. For those who have been to other automobile museums in the USA, I think I can safely say you will find a few surprised at this one, cars you have probably never seen before and may never have heard of. For those who don't have an interest in cars, I think you will be impressed in the shape and style of these cars because the collection includes some of the most stylish cars ever made. And for you young rock and rollers who when it comes to cars can take it or leave it, there is a spectacular automobile that was owned by Robert Plant. The museum has a history of the wheel that starts at the bottom of a spiral walkway and leads you to the entrance of the museum. There is an early 20th century auto workshop and a gift shop too.
For a short tour of a few of the many cars in the museum click on the first photo. If you like this page please share it with your friends on Facebook and Google+ using the buttons at the bottom of the page.