A True Story of Travel Writer Espionage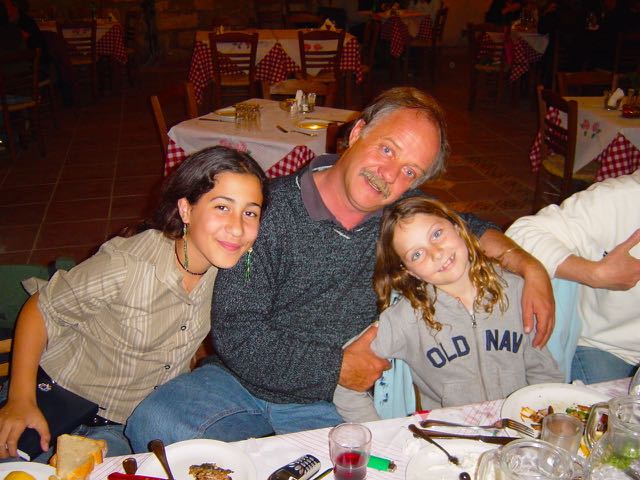 Time was running out. I scanned the crowd for any face that might possibly be that of the mysterious woman we knew only as Ana. I looked at my partner, David Willett, as unlikely a partnership as Nick Nolte and Eddie Murphy in '48 Hours'. David was employed by Lonely Planet and was in essence 'the competition'. His writing on Greece rivaled my own in both knowledge and wit, and the millions he was being paid by 'the corporation' gave him an unfair advantage in the battle to provide the travelers of the world with information about the country. But Ana had made it very clear that we were both to meet with her if we wanted her to pass the information that she had taken from the top secret vaults of the Athens Metro. At first I had protested. Ana knew of my reputation and that I always worked alone. But the same could be said of Mr. Willett, were it not for the minions who answered only to him as they scoured the islands, cities and countryside of Greece, picking up bits of information, none of which was considered too insignificant for Lonely Planet. And now our fates were inextricably bound together from that first moment when in a state of drunken revelry we vowed to get our hands on the secret plans that this mysterious Ana was supposedly bringing to us.
But now there were complications. I had a boat to Sifnos to catch. My family was waiting and if I were not back at the hotel soon they would be suspicious and come searching for me. Were they to find me cavorting with the enemy I would be disgraced, unable to look them in the eyes again. I thought of my daughter trying to cope with the taunts of her friends: "Your daddy gets his info from Lonely Planet!" It was too painful to think about. Even if it were slightly true.
Finally I could wait no longer. I looked David in the eyes. Could I trust him? More importantly would Ana trust him to share the sensitive info with me, or would it be only for the privileged readers of Lonely Planet's Greece Guide? I had no choice. It was trust him or kiss my marriage goodbye. As we shook hands I detected a wry smile on his lips. Was it the look a gladiator has when he knows his opponent is beaten? Or was it a smile of friendship?
It was not until I returned to Athens a week later that I had the answer. There waiting in my mailbox at the Adams Hotel was an envelope with the familiar emblem of the Athens Metro. In that moment I knew that David Willett had come through. With courage and cunning he had been able to do what many before had tried unsuccessfully. And it is because of his honor, his cleverness, and most of all his friendship that I am able to reveal for the first time The Secret of the Athens Metro.

Photo: David Willet with typical Lonely Planet Readers