Dance Me to the End of Love
by Alexia Amvrazi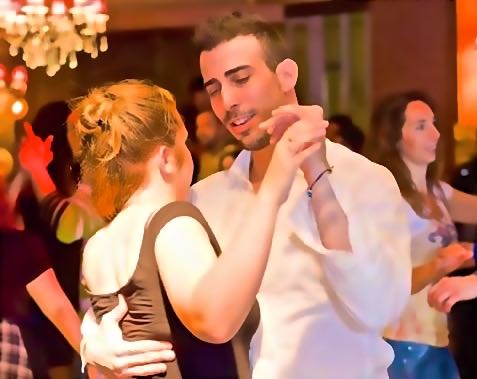 A common complaint among foreigners visiting Greek night clubs was that 'Greeks don't dance'. Well, anything except Syrtaki or Hasapiko or other very Greek styles of dance. Well that no longer holds. From a hot, super-glam 70s disco in Kolonaki that allows only a certain number of people in so that everyone can dance freely, and they really do, to innumerable Salsa, Tango and Swing nights taking place daily around the city and a bold and beautiful array of classes in dance from African to Bollywood to Capoeira, it's clear that Athenians have found an expressive and dynamic way to shake off the restricting emotional woes of the monstrous crisis by putting their dancing shoes on and burning marks into the dance floor. Dance is more than an activity for Athenians today, it's a lifestyle. In Tango and Swing especially, dancers invest in special clothing, shoes, makeup and hair styles to really look the part. And going below the surface, many devoted dancers have been affected by their dance experiences on a very profound level.
GREEK DANCE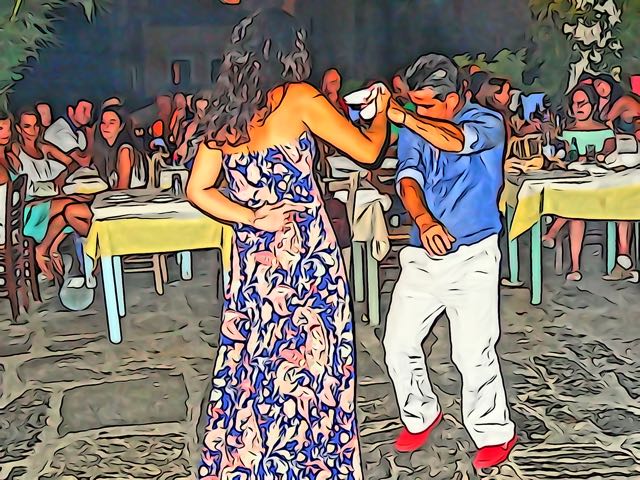 You'd think that in Greece there would be tons of Greek dance classes. And yet, there aren't. Most Greeks take folk dance lessons when they go to school, and although there are various local initiatives around the capital they're addressed at Greeks (in their language). For foreign visitors, the Athens Insiders travel company provides Greek classes teaching 4-5 folk dances like Syrtaki and Zebeikiko in 1.5 hour classes that include a short screening of dance styles and conclude with a glass of wine and meze. A classic Greek dance institution, the national Dora Stratou Dance Theater has been performing traditional dances, featuring over 2000 village costumes from around the country, since 1953 in its 800 seat garden theater on Philopappou Hill (just follow the sound). Every summer they offer one week of daily, four-hour dance classes, this year on 25 to 29 July, and upon request by groups they can also teach extra classes. The course includes visits to folk art museums in Plaka, and more.
You've been Tango-ed!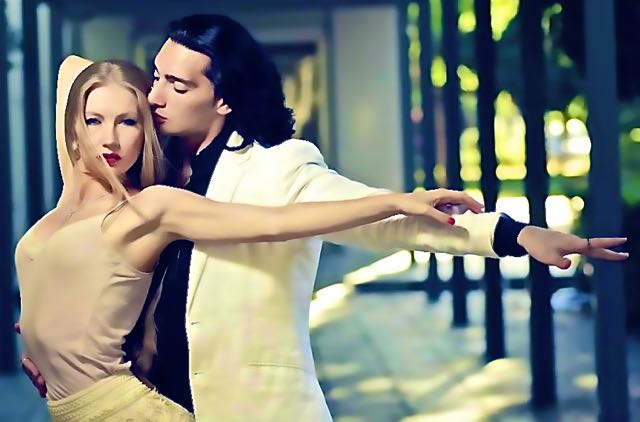 It may be the combination of passion, mystery, the enjoyment of emotionally charged dance between partners and deliberate, yet flowing movement that appeals so massively to the Greek people so dedicatedly immersed in this Argentinian dance. With one website actually named Tangoholic listing a solid array of daily Milongas taking place in venues around the city (around 30), one organized by the Academia Del Tango welcomes beginners and religiously takes place year-round under the starry sky near ancient Thisseio's train station every Monday night, as well as numerous classes and other events, and a multitude of Facebook groups and other sites also dedicated to gathering and informing the city's Tango lovers,Tango Argentino Athens has 11,713 members. Dressing up, letting yourself go to the sounds of early 20th Century Buenos Aires, engaging with a partner and learning an elegant new skill are all appealing, and practised dancers can even participate in the Athens Tango Marathon in October.
The Latin Spirit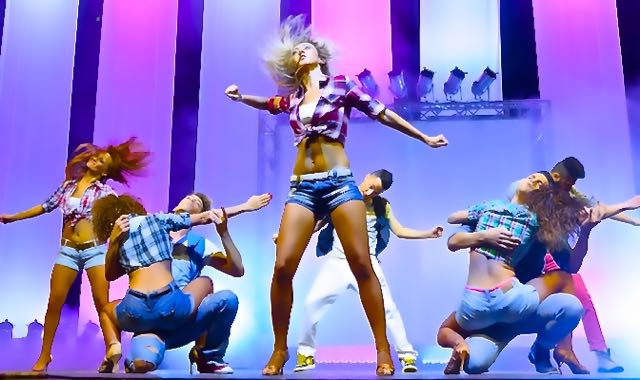 Mambo, Samba, Rumba, Chachacha, Bachata, Jive, Salsa, Kizomba... Latin dance loving is not new to Athens, I can recall some swarming, swinging nights thrashing to the Latin pulse at Cubanita Havana and Palenque clubs as far as a decade ago, but it has indeed become far more popular and sophisticated in terms of how many more sophisticated club venues, schools and teachers are around. Many schools organize early evening classes at club venues that, once the lights are lowered and drinks are served, turn into wonderful dance parties attracting dancers of all levels of experience. Salsa Sinners, which was the original salsa dance school in Athens, organizes a huge host of events, parties, classes and festivals throughout the year, boasting a huge following, as well as performing on stage and in TV productions. "What salsa (sauce) is to food, it is also to dance," they say. Brazilian Capoeira, which originated in the 16th century from west African slaves taken to Brazil by Portuguese colonists, was developed by them as a martial arts training disguised by dance and has also taken off in Athens over the last five years, with schools such as Barracao de Capoeira, the Banzo de Sensala and Abada Capoeira being the most popular schools. Latin and Brazilian dance spin-offs of various kinds are also emerging, offering creative dance solutions to Athenians. Zorget, for example, who has a strong background in Capoeira, contemporary dance, Flamenco, ballet and yoga and is also studying House music dance, is teaching an improvisation-based Afro-Brazilian Fusion class at Anasa Cultural Sfaktirias 24 & Plataion, Kerameikos, with classes every Tuesday 7:30, (you can email her jazu89@hotmail.com).
Interview with Salsa fanatic Lydia Yiannopoulou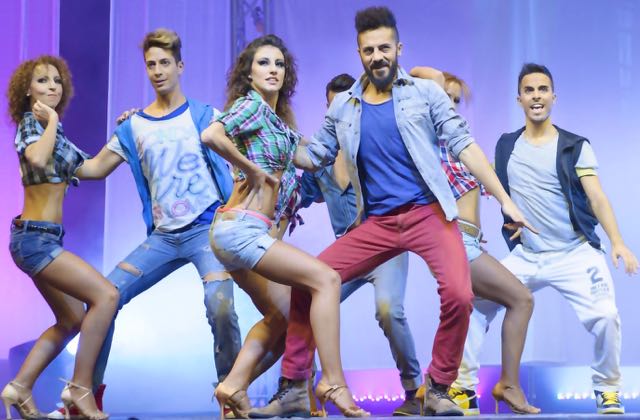 How long has Latin dance been popular in Athens?
The Salsa explosion came 10 years ago, but mainly the last few years Latin dancing has become really mainstream and has embraced people from many different backgrounds. I love salsa, rumba, cha cha, bachata, merenge and I also dance rock'n'roll and waltz.
How did you learn?
I took private lessons with a former partner. I was enchanted so I continued by learning at different styles at various schools.
What have you discovered through Latin dance?
I've experienced liberation, heightened expression, healing, and greater connection to myself. It's a way to transmute blocked energy, sadness, anger and other issues into harmony and joy. I've also learned a lot about the female and the male archetypes and how they can balance and flow harmoniously together through dance.
Why is it fun?
The music is very joyous and helps you get into a blissful state very easily. Dancing with different partners is an adventurous experience, as you enter a different world every time.
Do you have a regular dance haunt?
I prefer to hang around different places, as each has its own ambience. I think Folie Club parties, Deja Vu and also Wild Club are a must.
Swing & Lindy Hop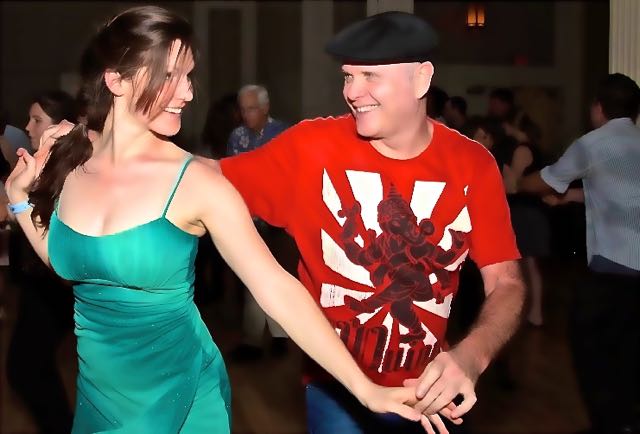 From the great depression of America in the 30s to the great depression of Greece in the 2010s, the exhilarating, partner-based, fast and loose allure of Swing, Charleston and Lindy Hop are officially a part of Greek life today, with people in the thousands taking classes and meeting up in venues and halls for hours of vintage fun. The Athens Swing Cats are the most popular school, along with Athens Lindy Hop, the latter of which also teaches Authentic Jazz, Shag, Chorus Line and Balboa dancing. Lindy Hop enthusiast Maria Coveou (see interview below) says that some of the local community's favorite parties are Lost and Found (Big Swing Party organized by the Athens Lindy Hop dance school), every Wednesday 21:00-04:00 (free entrance), in 53 Kerameikou, Metaxourgeio • Tel.: (+30) 210.524.6564 And Blue Fox (It Don't Mean A Thing party organized by the Swing That Thing dancing duo), every second Tuesday 22:30-02:00 (free entrance). Call ahead to make sure it's the right Tuesday. 91 Asklipiou, Neapoli • Tel.: (+30) 694.248.7225.
Interview with seriously swinging Lindy Hop dancer Maria Coveou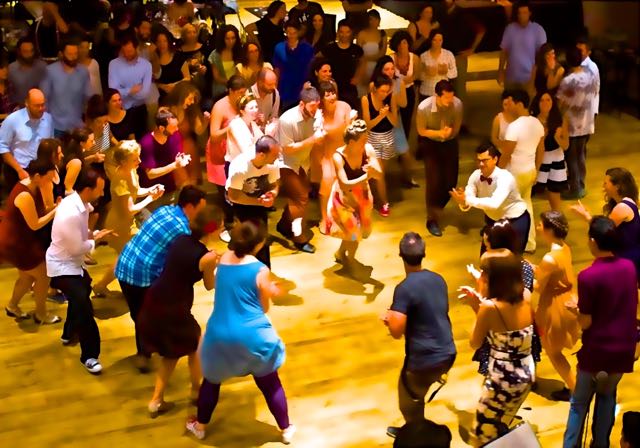 When did the Swing craze hit Athens?
Swing first came to Greece via Thessaloniki, but it hit Athens in 2010 when a group of people who learned Lindy hop in London came back to Athens and decided to dance out the craze.
What exactly is Lindy Hop?
It's the dance associated with swing music. Another name used for it in Europe mostly in the '40s during the WW2 was 'jitterbug'. Dancers were supposed to have the jitters because they were dancing out of control like drunk people! Lindy Hop is a partner dance and therefore one of the so-called social dances
Who is Swing / Lindy Hop for? Is it hard to learn?
Lindy is for anyone suffering from depression and would like to get out of it. There's no way you can dance it without feeling elated. I think the syncopation in swing music has a lot to do with the upbeat nature of the dance. I think it's mostly for younger people because it requires lots of stamina. Also it helps if you are in good shape with strong abdominals and thigh muscles. It's a bit hard on the knees because you are dancing with bent knees.
When did you start dancing & why did it appeal to you?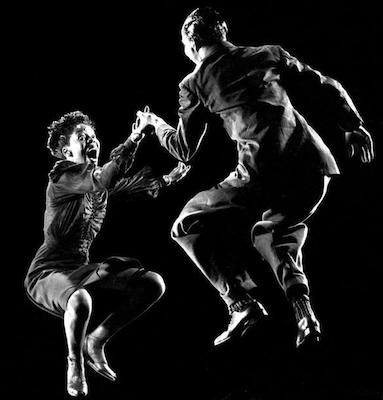 I fell in love with Lindy hop when I watched the film "Swing Kids" back in 1993, but of course in Greece no one knew about it dance back then. I started learning it in 2011. First I fell in love with the music... Swing music is so lively and crazy and happy, and I like dancing to something that can make you feel good. Even if you are dancing with a partner, you don't need to be all passionate and dramatic like in tango for example. When Lindy hopping you just have a good time being silly and crazy. I mean even some of the moves ("authentic jazz steps") have silly names like "spank the baby" or "bee's knees".
Why do you think it's become so popular in Athens? Has it got anything to do with the crisis?
Well, during a crisis people are looking for ways to forget their worries. I mean that's how the black population created Lindy hop, during the Depression of the 1930s. But I wouldn't neccesarily go as far as to say that people in Greece dance it for similar reasons. I just think they find its happy nature appealing. Plus, it's a trend.
What's the "scene" like here?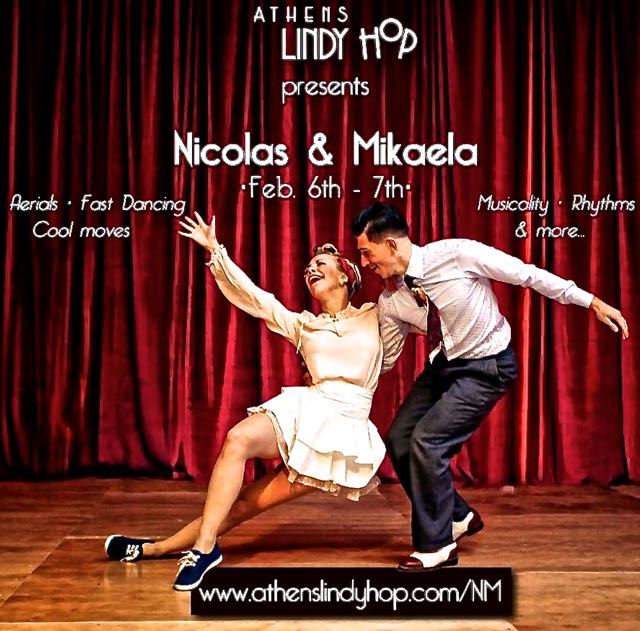 There is a very lively Lindy Hop community in Athens right now and the craze is spreading in other smaller cities too. There are two major schools but many students have now graduated to teaching as well, so there is a large community but also many smaller cliques created by the followers of various teachers. There are also many workshops organized throughout the year with specialized foreign teachers who come and teach new techniques to the community.
Did you have a regular dance haunt or did you try different places? Can you recommend some schools or dance clubs?
When I started out there were only two schools in Athens. They danced at some regular haunts, but when you begin to advance you start to make up your mind about many things, so you may start attending joints that are not connected with your school or teachers. My school was the Athens Lindy Hop. The most popular among the students that have started teaching are the Rhythm Hoppers.
One of the most regular parties is the one that I first attended so it is of sentimental value to me is the Athens Lindy Hop Big Swing Party. Another one is the organized by a third dancing duo (former students) called "Swing That Thing".
If people visiting Greece or living here want more information about Swing and Lindy Hop in Athens they should visit me or contact me through my My Swing Archives Facebook Page.
India Calling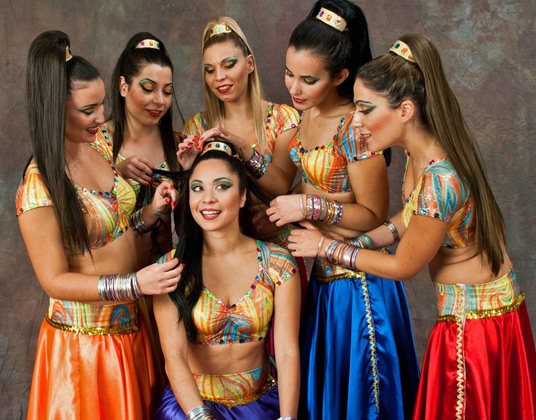 India's giant film industry, called Bollywood (Bombay + Hollywood) revolves around its prolific music albums, released months before the film for which they are used as a soundtrack, and dynamic dance numbers. The west got the Bollywood dance bug after the release of the film Slumdog Millionnaire, which ended with a mass Bollywood dance, and now Bollywood dance schools are sprouting up in Athens too, with increasing popularity. Lucrecia Michelle Fournarakou created Bollywood Dance In Greece, which runs classes, workshops, performances and events revolving around this style of movement, in which, she says the hands do the talking, creating a sign language of sorts (through mudras) to express meanings. Having spent years of intensive dance study in India, Fournarakou brought her know-how to Greeks, although students are mainly female. "In India it's 50/50 male to female in dance, but here it's mainly women, although there are a few men who are daring to try and participate," she says. It may be mostly female students so far, but all ages are showing enthusiasm:"my youngest student is 4.5 years and my oldest is 77. Bollywood dance is for all types of people, as it's very much based on body language. Also, in Indian music, 99.9% songs are about love! Many are humorous and dramatic and we really can let ourselves go! People are finding it's a great way to find relief from stress, especially now during the crisis."
The Bollywood Dance in Greece school offers classes for different levels every Monday, Wednesday and Friday.
The First Bollywood Dance Academy Greece is another school that aims to spread the Indian Culture and Bollywood Dance, collaborating too with the International Dance Council (CID, UNESCO) and giving international diplomas to graduates. It addresses professional and amateur dancers who can participate in festivals, competitions, video clips, documentaries and movies, as also in presentations and professional shows. In 2013 they even organized the first ever Bollywood theme Flash Mob in Kerameikos, Gazi.
Free-form movement - Just dance!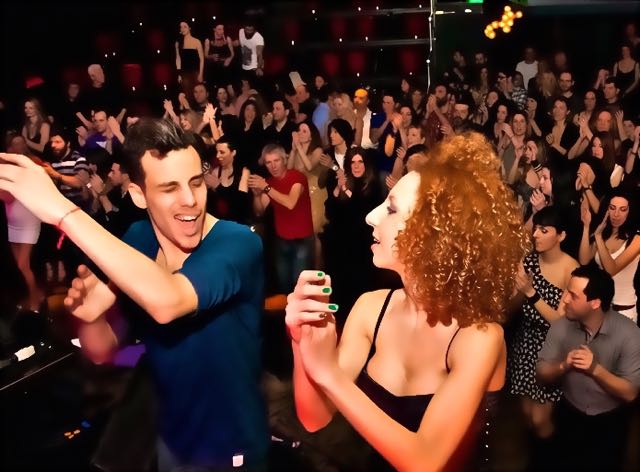 You may just love dancing freely, without having to learn any moves in a class, and there are definitely plenty of clubs to choose from in Athens, whether you feel like shimmying around in disco style, waving a raving glow stick in the air or hip hopping about to your heart's content. Here's our top selection of dance venues in the Greek capital:
Anthropos club (19 Giatrakou & Meg. Alexandrou) in Kerameikos has unusual opening hours (Wednesdays and Thursdays from 18:00- 03:00 and Sundays 11:00-23:00), a quirky décor (paintings on the ceiling, mosaics on the floors, a nonsensical mish-mash of wooden furniture, a zip-up toilet door), low drink prices and a wild spirit that attracts a colorful host of Athenians and visitors keen to show off their wildest dance moves way past midnight. 70s & 80s music always seems to get people dancing (down memory lane) and Vinilio club (33 Poseidonos Ave) is a classic spot to let loose, now also having a summer twin further south in Varkiza. Disco kings and queens also love new arrival Cinderella (3 Levendi) in glamorous Kolonaki where the glitter ball, mirrored walls and polished floors have a real Studio 54 allure. Rock n Roll (1 Filikis Etairia) also in Kolonaki, plays all the latest hits mixed with some vintage classics and is famous for people-watching and dance alike. In the center of town, Kitty Kat (7 Stadiou) has an Asian-American theme in its décor, gourmet fast food and cocktails and has karaoke and live music nights as well as late night clubbing. Top DJs from around the world draw in the city's most passionate house clubbers at Dybbuk (7 Loukianou) where stages present dancers, MCers and more to drive the crowds wild, while Venue (130 Pireos) is another electronica / house music heaven hosting Greek and international DJs, while post-industrial warehouse Maze (182 Orfeos, Area 19) in Votanikos appeals to the more underground techno crowd. During summer, clubbers flock to the Athens Riviera for all night partying on the beach. Island (in Varkiza, on the coastal road to Sounio), a huge restaurant-club with beautiful décor is a great dance and drink location, is by far the most popular, while Akrotiri (Vas. Georgiou B5) and Bolivar (Poseidonos Ave, Akti Iliou) in Alimos host huge DJ parties and serve up great dance fuel in the form of sophisticated cocktails.
Thank you to Vangelis Mixelidakis, Bollywood Dance in Greece, Salsa Sinners, Athens Lindy Hop, Lydia Yianopoulou, Tangoism and Richard Badu for photos!
See Alexia's blog: I'M VERY WELL, THANK YOU! Perfect getaways, amazing therapists, health products, all-round WELLBEING…in Greece & beyond!