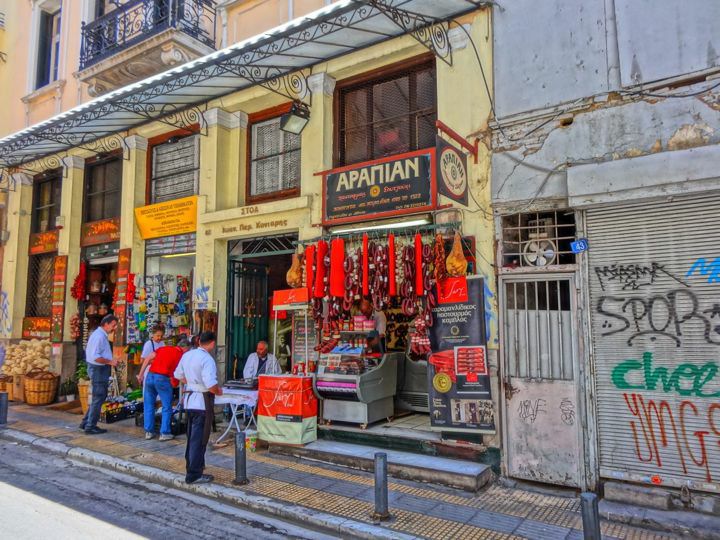 Arapian is another famous old pastourma and souzouk and sausage shop. If you have never tried pastourma you should get some for your ouzo meze or to bring home with you.
If someone asked me what I wanted for a gift from Greece it would be pastourma from Arapian. It is like pastrami but more flavorful. Arapian is an Armenian name which means
they probably came from Turkey in 1922 if not before. The shop is on Evripidou next to Elexir.