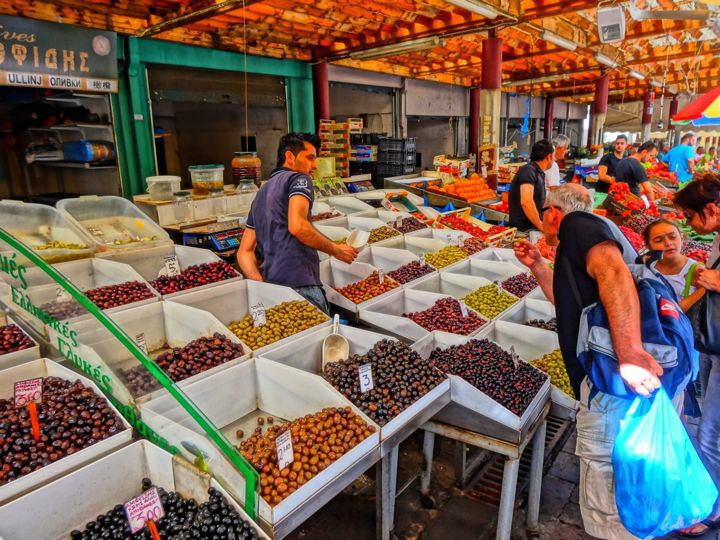 This Olive shop shows you the different varieties in Greece. You can buy these for your room and eat them as meze with your ouzo on your balcony.
If you are planning to buy you can taste them til you find the kind you like best. I would say for your purposes a quarter of a kilo (TET-arto) will be enough.
But if you are bringing them back to the states go for a kilo.