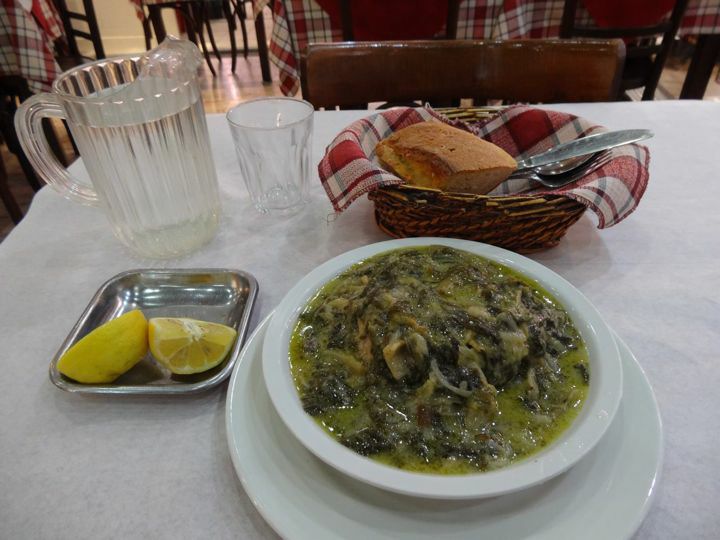 This is lamb fricasse, one of my favorite dishes at Ipiros. It is slow cooked with endive and then they add an egg lemon sauce.
I can pretty much justify eating this any time of day. Yes it is a hearty lamb dish but is also like eating a salad, and it has eggs so you
can even eat it for breakfast. I do anyway, at least when I am staying at the Hotel Attalos which is right around the corner.