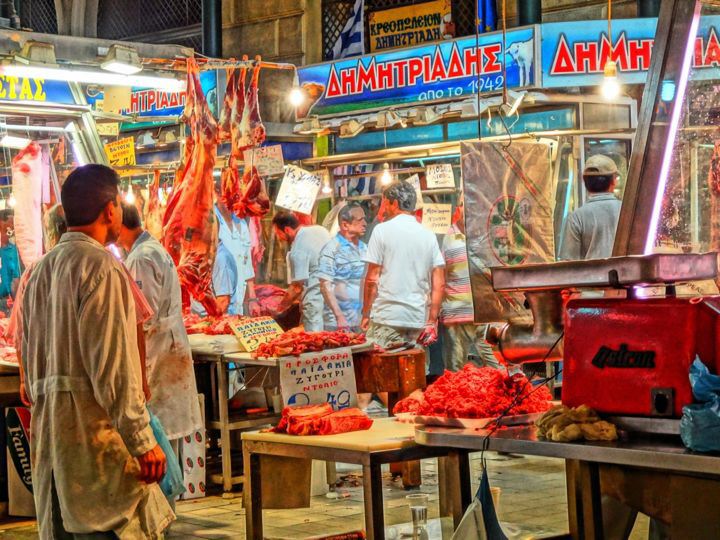 I forgot to mention that it gets very noisy in here. Everyone is yelling that they have the freshest local meat at the best price
and you will hear some pretty unique sounding voices. I always wondered if people get hired to work here because they have the loudest
or most distinctive voices. Sometime they will be yelling about you, for example "Here comes Mr Guy with a Camera again" (that is me) or if you are a beautiful
tourist girl you won't know if they are talking about the price of beef or the tasty dish who is passing by. (Actually tasty dish is not exactly what they are saying but you get the idea.)
But it does not matter. If you don't speak Greek who cares what they are saying? In fact it has been scientifically proven that foreigners who live in Greece are happier not understanding Greek because
they don't understand the nicknames the Greeks give them. Like my girlfriend's cousin who came was so pleased that the villagers gave him a nickname that he did not even ask
what Alyti meant. (It means Bum as in indigent). Anyway just smile and assume they are talking about meat like I do even when I know they aren't.