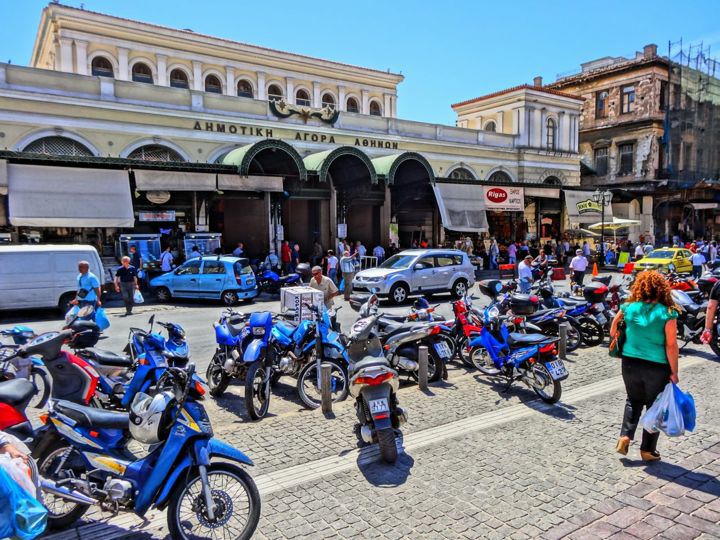 The entrance to the Dimotiki Agora of Athens, or the Athens Central Market, on Athinas Street. There is actually another Athens Central Market
which is basically a wholesale market where a lot of the stuff they sell here comes from. But since you are probably not going to be anywhere near
that Athens Central Market, and this one is on Athinas Street just a few blocks from Monastiraki we can call it the Athens Central Market instead of the
Athens Public Market which is what Dimotiki Agora means. The market is open from 8am to 5pm every day except Sunday.