These are a few of the galleries and art spaces in Athens. I will be adding more as time goes on. If you have any to add please send them to me: matt@greecetravel.com
Atelier Spyros Vassiliou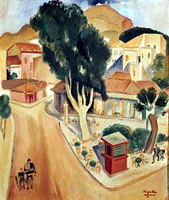 The home and studio of Spyros Vassiliou (1902/3-1985) is now open to the public as a museum, archive, and the principal authority on the artist's life and work. The Atelier recomposes the artistic progression of one of the most acclaimed, reputed and prolific exponents of contemporary Greek art by displaying a large number of his works in a wonderful setting just across from the Herodus Atticus Odeon, under the Acropolis. 5a Webster Street, Acropolis. See www.spyrosvassiliou.org
Atelier Spyros Vassiliou, The Shop
A new art space is opening in Athens! In collaboration with the Atelier Spyros Vassiliou, this new art shop offers an original selection of jewelry, prints, lithographs, books, craft,…Great ideas for amazing presents and souvenirs! Many events and exhibitions will be organized in both spaces. 5 Webster Street, Acropolis. See www.ateliershop.gr
Herakleidon Art Museum
An experience in visual art. Modern artists such as Vasarelly, Carol Wax, M.C. Escher housed in a beautiful neoclassical building located in the busy neighborhood of Thissio. 16, Herakleidon street, Thissio
Astrolavos Art Life
A pleasant space specially moulded to host a small gallery and a spacious Art shop with a wide varety of artwork by artists of all ages, young and old, and objects for all tastes and needs. It also boasts a very nice art book corner. 11 Irodotou street, Kolonaki
Astrolavos Dexameni Gallery
The aim of this gallery is to present young artists with dynamic work as well as established artists with new work. At the top level there is a permanent exhibition space, for engravings, sculptural objets, artistic jewelry and other chosen objects. 11 Xanthipou street, Kolonaki.
National Gallery
Permanent collection of modern greek painters and internationnal cotempory artists including largescale sculpures. 50 Vas. Konstantinou avenue, next to the Hilton
Frissiras Museum
Only one of its kind in Greece. A private collection of comtempory paintings and drawings as well as temporary exhibitions of Greek and European artists. The museum is located in two fully renovated 19th century neoclassical buildings. 3 and 7 Monis Asteriou Street, Plaka.
The national archeological museum ranks among the top ten museums in the world. Its impressive collection housed is in a beautiful neoclassical building. 44 Patision avenue, center.
Benaki Museum
The oldest museum of Athens is finally open after 5 years of renovation. Its extensive collection, covering different cultural fields, is a must see of the city. The Benaki museum recently opened two new annexes for islamic and modern art.
Main Exhibition Building: 1 Koubari sreet & Vas.Sofias Avenue, center.
Museum of Islamic Art: 22 Ag. Asomaton street & 12, Dipilou street, center
Pireos Street Annex (modern art):138 Pireos & Andronikou
Athens Gallery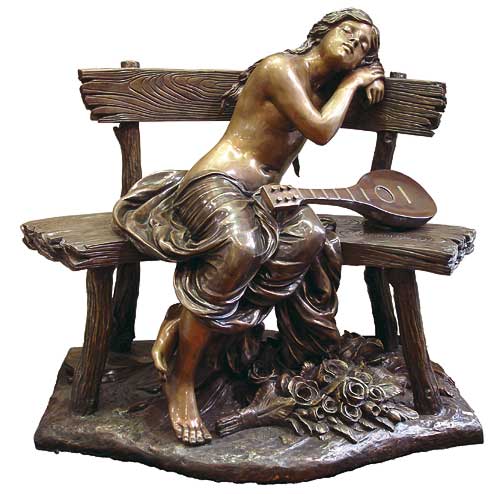 Conveniently situated in the Plaka at 14 Pandrossou Street, the traditional heart of the city of Athens, The Athens Gallery offers the visitor an unparalleled opportunity to experience the world of modern Greek art. Contemporary Greek art is a fascinating blend of modern techniques and ideas with traditions that date back to the worlds of Byzantium, Rome and Ancient Greece. The gallery contains examples of all major Greek arts, crafts and ceramics. You can see work from the mainland as well as the islands of Greece and many of the workshops that have built up the Greek artistic tradition contribute to the gallery. A number of leading Greek artists and sculptors, many of whose work can be found in famous collections in Europe and further afield, display some of their finest work here.
Museum of Cycladic Art
This museum is devoted to the study and promotion of ancient Greek art with a special interest in the prehistoric art from the cycladic islands. 4 Neophytou Douka street, center.
Museum of Greek Children's Art
Permanent exhibition of painting and threedimensinal artwork by children up to 14 years old from all over Greece. Its also has a collection of toys donated by the organization " Save the children". 9 Kodrou street, Plaka.
Taschen Koan Bookshop
Books as Art objects, is the way to define this amazing bookshop in the heart of the city. 64 Skoufa, Kolonaki.
Selective Knowledge: 16 European and Contemporary Artists

Organized by ITYS Institute of Contemporary Art and Thought in collaboration with the National Bank of Greece Cultural Foundation / MIET Exhibition Concept and coordination: Els Hanappe 2 April – 20 July Ag Konstantiououi 20 Athens, Tuesday – Sunday 10:00 – 14:00, Tuesday/Thursday 18:00-20:00

With the rise of photography, film and new media(video, internet) throughout the twentieth century, artists increasingly borrowed material for their work from these media, abandoning the traditional sources of inspiration of the old masters. The 16 contemporary European and American artists in "Selective Knowledge" build up narratives, layering pictures into complex stories, in painting, drawings, photographs, video and assemblages. (Five Walls of the 80's, oil painting on 5 panels by Eirene Efstathiou)

For the exhibition take the Metro to Omonia. From Omonia Square walk down Ay Konstantinou (runs into Omomia Square). The exhibition space is in a beautiful Neo Classical building one block down on the right # 20 Ag. Konstantinou.

ART GALLERY ATHANASIADIS
Authentic PAINTINGS and SCULPTURES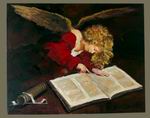 Highly successful art gallery with over 58 years of art business experience and is an expert in valuing, buying, marketing and selling authentic artworks. The oldest fine art gallery of Athens in Greece, established in 1950. Large number of authentic artworks of paintings and sculptures many by famous artists whose work adorns art museums and private collections all over the world. (Mytaras, Fasianos, Stathopoulos, Karas, Apergis, Sperantzas, Andreou, Nikou, Siountas, Doukas, Kessanlis, etc) and also artworks from new artists with particular attention to sculptures. Near Halandri and Doukissis Plakentias Metro Stations. 72 Pentelis Ave - GR 15234 ATHENS - GREECE
tel: +30 2106835814. email: info@artonline.gr


TSANTILIS GALLERY
Paintings,Aantiques and Fine Art since 1925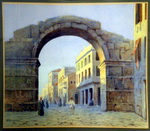 With the largest and most important collection of oils and watercolors in stock, the TSANTILIS GALLERY leads the world in 19th and 20th century paintings from Greek artists. From Konstantin Volanakis to oils by Prassinos Mario and Fassianos Alexandre. The Gallery is at 4 Omirou street which is between Stadiou and Panapistimiou Streets three blocks from Syntagma Square. The TSANTILIS GALLERY is uniquely qualified to assist clients in collecting and valuing paintings, whether they are Museums or individual collectors. (The ministry of external affairs of Greece is a client of the TSANTILIS GALLERY)
4, Omirou str. Athens 105-64, Greece
Tel:(+30) 210 3251022, 210 3251022
Fax:(+30) 210 3221795
e-mail: info@tsantilis.net
Kazazis Fine Arts
With great attention to the quality and the authenticity of everything that is presented, the gallery has a large stock of works (paintings, sculptures, tapestries) by some of Greece's most prominent 20th and 21st century artists such as Kontopoulos, Spyropoulos, Tsingos, Prassinos, Andreou, Ghika, Fassianos, Moralis, Galanis, Vassiliou, Semertzidis, Malliarakis, as well as contemporary Greek artists such as Tsiroyiannis, Millios, Christoforou, Botsoglou and others. All items are sold with a certificate of authenticity by one of Greece's major independent art valuer. The gallery also deals with some exquisite decorative arts items such as Art Nouveau and Art Deco furniture, lamps and ceramics as well as Greek historic silver pieces.
42, Anagnostopoulou St. Kolonaki, Athens 106 73
Tel. (+30) 210 3640142
E-mail: eclectic@kazazisfinearts.eu


Athens Graffiti Gallery
Graffiti and public wall art has been a part of Athens history since ancient times and has now exploded in the city center. Some is great art, some is OK and some is not art at all but most of it makes an impression on the viewer one way or the other. It would be tough to have a museum of Graffiti since you would have to tear down walls and reassemble them to make the exhibit. But I have put together the next best thing. An on-line gallery of some of Athens' best graffiti and wall art. See Graffiti and Wall Art in Athens


See also Museums in Athens and Art in Athens and The Folk Art of Dellapizza