These are a few of the galleries and art spaces in Athens but there are hundreds with more opening (and some closing) all the time. If you have a gallery and you want to be listed on this page or you know of a gallery that should be on it please e-mail me. And if you are an artist or love art please share this page with other like-minded people.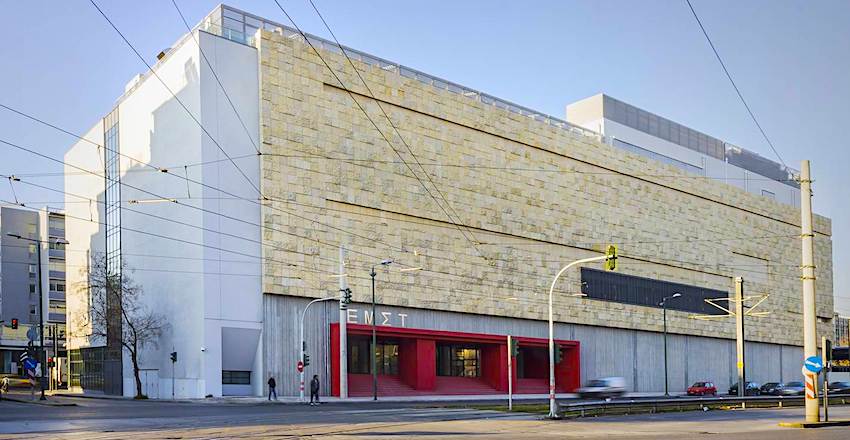 The National Museum of Contemporary Art
The National Museum of Contemporary Art is in the former Fix Brewery on Syngrou Avenue, which was completed in 2014. The Museum's constantly growing collection is formed around a very important nucleus of works by Greek and international artists, such as Jannis Kounellis, Stephen Antonakos, Gary Hill, Vlassis Caniaris, Chryssa, Mona Hatoun, Emily Jacir, Ilya and Emilia Kabakov, Kim Sooja, Nikos Kessanlis, Shirin Neshat, Lucas Samaras, Costas Tsoclis, Bill Viola, Joseph Kosuth, Pedro Cabrita Reiss, Costas Varotsos, George Lappas, Oliver Ressler, Gulsun Karamustafa and other notable artists. National Museum of Contemporary Art is located in Kallirrois Avenue & Amvr. Frantzi Str in the former Fix factory. Access for people with reduced mobility is from the entrance on Syngrou Avenue. You can find it easily by taking the Red metro line to FIX.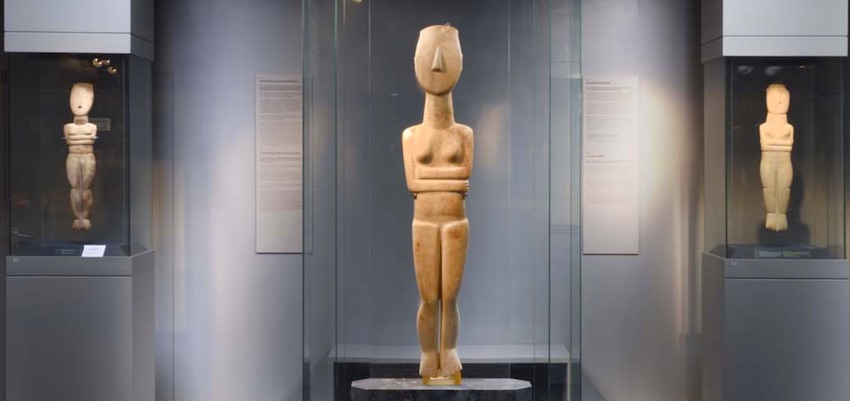 Τhe Museum of Cycladic Art is dedicated to the study and promotion of ancient cultures of the Aegean and Cyprus, with special emphasis on Cycladic Art of the 3rd millennium BC. It was founded in 1986, to house the collection of Nicholas and Dolly Goulandris. Since then it has grown in size to accommodate new acquisitions, obtained either through direct purchases or through donations by important collectors and institutions. The museum is located at Neophytou Douka 4 which is just off Vassilisis Sofias in Kolonaki a couple blocks past the National Gardens and across the street in two interconnected neoclassical buildings.

This new museum was designed to house the collection of the Basil and Elise Goulandris Foundation. The collection focuses on modern and contemporary art by Greek and foreign artists, including rare works by masters of the European avant-garde such as Cézanne, van Gogh, Gauguin, Monet, Degas, Rodin, Toulouse-Lautrec, Bonnard, Picasso, Braque, Léger, Miró, Giacometti, Balthus, and others, as well as works by distinguished Greek modern painters including Parthenis, Bouzianis, Vasileiou, Hadjikyriakos-Ghika, Tsarouchis, Moralis, Tetsis and others. Located at 13 Eratosthenous street in Pangratti, just past the Kalimarmaro Stadium.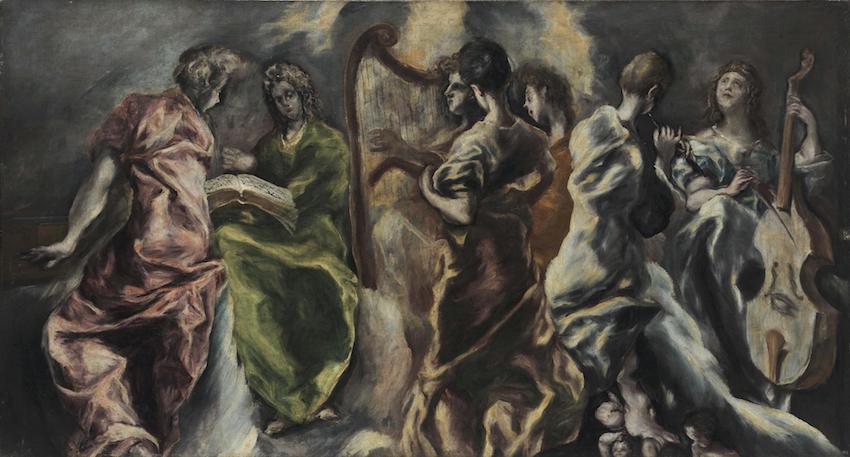 After being closed for renovations for 8 years the National Art Galley (Ethniki Pinakothiki) reopened its doors in the spring of 2021. Established in 1878 as a small collection exhibited at the Athens University. Alexandros Soutzos, a jurist and art lover, donated his collection and estate to the Greek Government for the new art museum which opened in 1900 and Georgios Jakobides (Yes, the famous artist from Xidira, Lesvos where they have Jacobides Digital Art Museum) became the first curator. This is one gallery you should absolutely visit since all the greatest Greek artists (with the exception of Nonda Papadopoulos) are exhibited here, not to mention some of the world's most famous painters, like El Greco, Chagall, Delacroix, Picasso and many others. Check out their website. It is pretty impressive. If you visit please ask for the "Nonda Wing". It is very odd that they would not include one of Greece's most acclaimed artist so ask about his work. Or you can e-mail them.
See more about Nonda Papadopoulos
The gallery is located at 50 Vassilissis Sofias Avenue, opposite the Hilton Athens in Illisia and close to the Evangelismos and Megaro Moussikis Metro Stations.
General admission:10€
Reduced entry ticket: 5€ Students, Citizens over 65
Free admission: Holders of ICOM & AICA cards, Students of Fine Arts, Children under 12 years old and People with special needs and their attendant
Opening hours
Daily: 10.00 – 18.00
Wednesday: 10.00 – 21.00
Tuesday: closed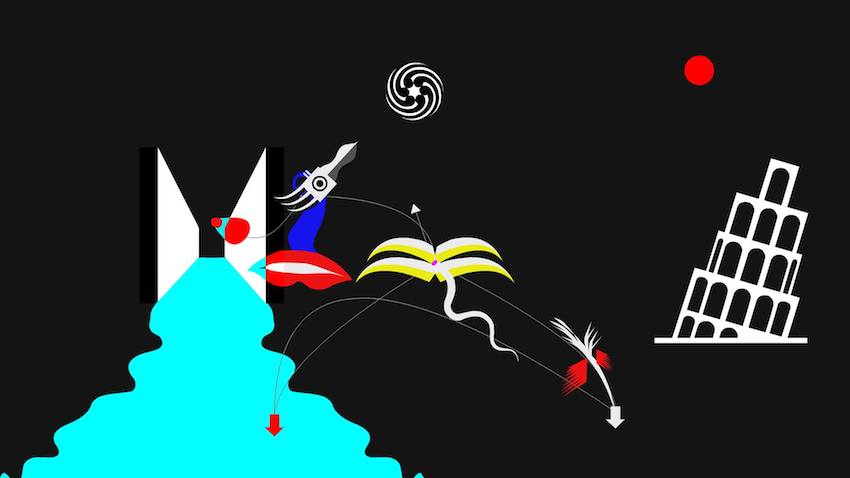 Over the last fifteen years The Breeder has been a pioneer in the development of the contemporary art scene in Athens. In 2008 the gallery moved to a masterfully renovated factory from the 1970s in the centre of Athens. One of the main goals of the gallery is to dynamically promote a select group of emerging Greek artists on the global arena and show cutting edge international artists in the city of Athens. Located at 45 Iasonos street in Metaxourgeio just a block from the square and the metro station. E-mail: gallery@thebreedersystem.com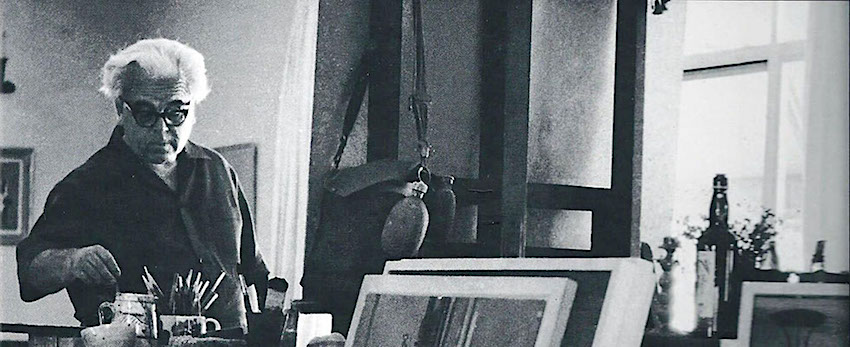 The home and studio of Spyros Vassiliou (1902/3-1985) was open to the public as a museum, archive, and the principal authority on the artist's life and work but has now closed. Whether it will reopen elsewhere or as a web gallery remains to be seen but you can click on the above link for more information.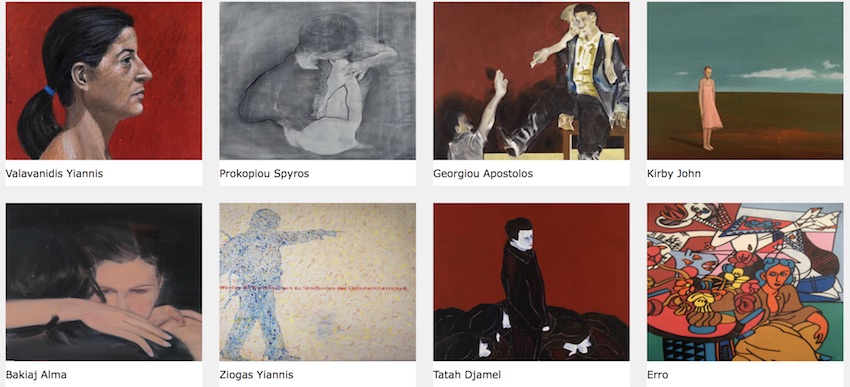 The Frissiras Museum, the only Museum for Contemporary European Painting in Greece, was founded by the Vlassis Frissiras family, which is also responsible of the administration of the foundation, which consists a non-profit origination. The Frissiras Museum houses the private collection of its founder, Vlassis Frissiras. An attorney by profession but passionate about Art. He started collecting works by young Greek visual artists in 1978, with the resolute aim of putting together a collection made up exclusively of paintings centered on two axes: the human form and body, and representation, i.e. the figurative art that reinstates a method of painting which has been more or less marginalized by newer forms of art. In the 1990s, his interest turned to European artists. Located in the Plaka at 3 & 7, Monis Asteriou, at the junction of Kydathineon st. For group visits etc, please email: info@frissirasmuseum.com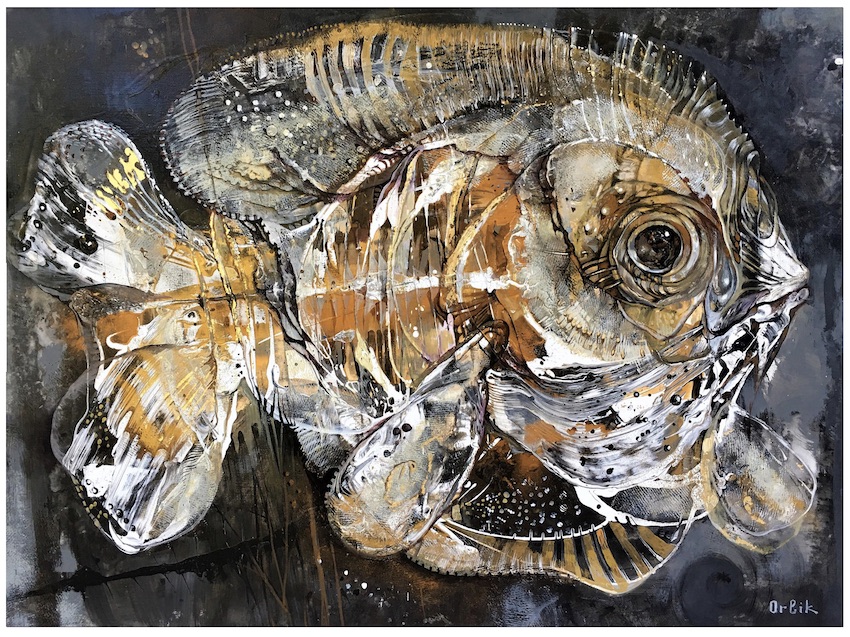 Orlik Gallery is an elegant contemporary fine art gallery located in Plaka, the historic center of Athens, at the foot of the Acropolis. Inna Orlik was born in Georgia in 1963. She studied arts in the National Academy of Fine Arts in Tbilisi from 1982 to 1987. From 1985 to 1990, Inna held her solo exhibitions in different cities in Russia. She moved and settled down to Greece in 1991. Her works can also be found in various collections around the world. During that time, she also participated in various group exhibitions. The gallery is very easy to find at 12 Kydanthinaon Street in the Plaka a few steps from the Cine Paris and the square. See the Inna Orlik video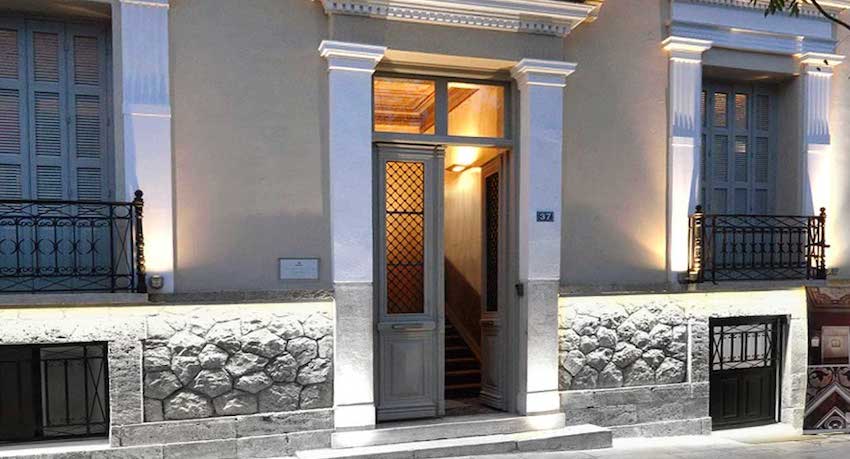 The Museum Herakleidon has been bringing art, education, and culture to the general public since 2004. It aspires to help prepare young people, both intellectually and emotionally, to face the growing demands of our world, both today and tomorrow. The inspiration for this endeavor comes from the founders Paul and Anna-Belinda Firos.
Today the Museum Herakleidon has evolved into an interactive center for popularized science. In the framework of this philosophy, the interactive exhibition I Play and Understand, at at the 1st and 2nd floors at its building on 16 Herakleidon Str, Thissio , invites children and adults to come into contact with science, art, and mathematics, through creative play with judiciously chosen and designed interactive exhibits.
Based on its philosophy of Science, Art and Mathematics, it continues to provide original educational programs for students, teachers and adults at its building on 16 Herakleidon Str, as well as exhibitions of art and popularized science at its building on 37 Ap. Pavlou 37 Str.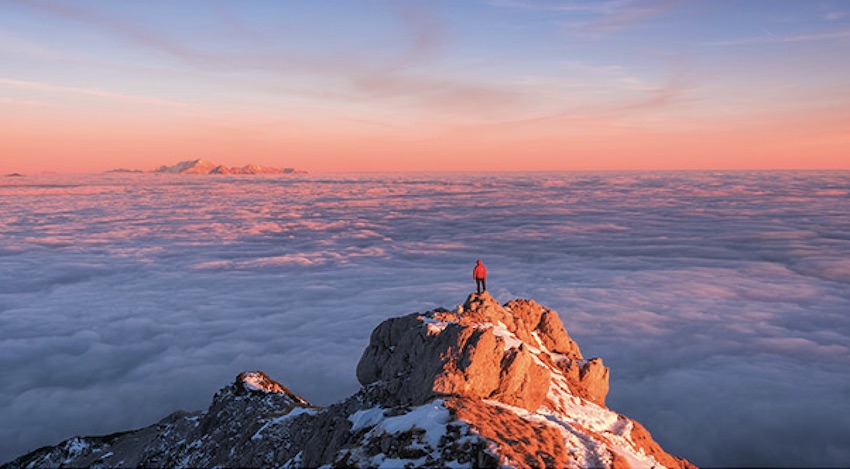 One of the best photo galleries you will find anywhere the Blank Wall Gallery features photo exhibits from artists all over the world. They are located on Fokionos Negri at #55 and are closed Sunday and Thursday. Their exhibits change every few weeks and well worth seeing. You can e-mail them for info on exhibiting.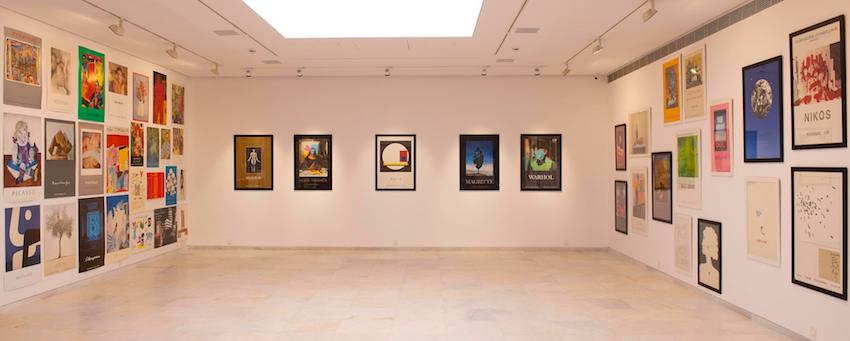 In 1912 Theodoros A Zoumboulakis opened an antiques shop in Athens. Specializing in rare artworks and antiquities, the shop becomes well known among the collectors of the period. Since then it has become one of the most important galleries in Athens, exhibiting the worls of Greek artists like Tsarouhis, Hadjikyriakos-Ghikas, Nikolaou, Moralis, Tetsis, Fassianos, Tsoklis, Pavlos, Akrithakis, Kessanlis, and others. They also introduced the people of Athens to the works of De Chirico, Μatta, Lallannes, Rauschenberg, and Man Ray who had their first Athens exhibits at the gallery. Their Contemporary Art Gallery is at 20 Kolonaki Square. Their Art Design Antiques is at 6 Kriezotou street, Kolonaki. They also have a Multiple Event Loft at 37 Agathodemonos street off Pireos Street near Kato Petralona.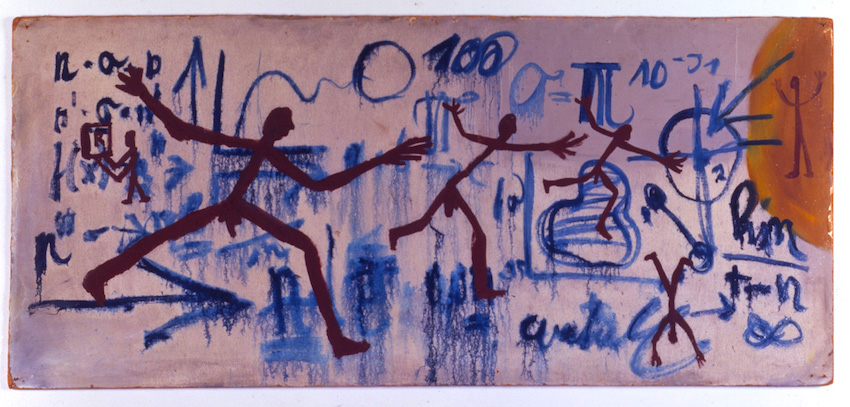 The George Economou Collection
The George Economou Collection is a private collection located in Maroussi, a suburb outside of Athens. Rooted in history, social awareness and aesthetics, the collecting activity began evolving in the 1990s with a focus on early twentieth-century European art and has expanded to include an important holding of postwar and contemporary art. Located at 80, Kifissias Avenuea and open Monday – Friday from 10am - 6pm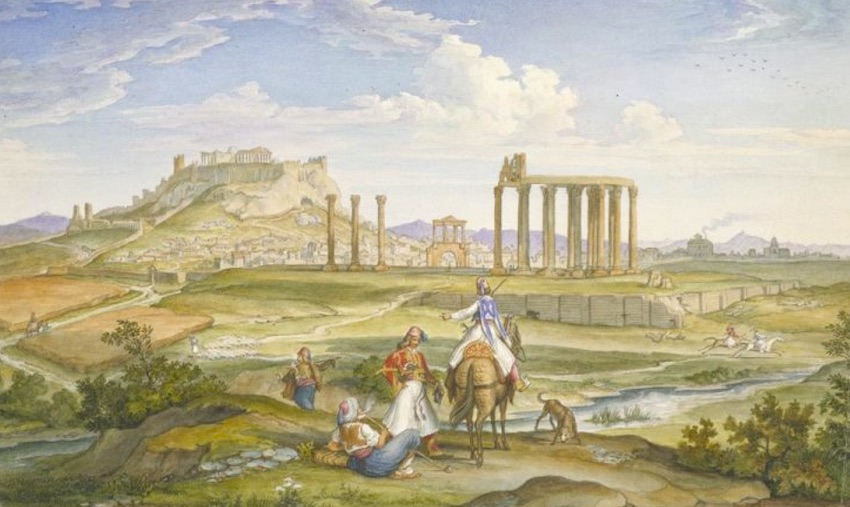 The oldest museum of Athens and one of the most important, its extensive collection, covering different cultural fields, is a must see of the city. The Benaki museum recently opened two new annexes for Islamic and Modern art.
Main Exhibition Building: 1 Koubari sreet & Vas.Sofias Avenue, center.
Museum of Islamic Art: 22 Ag. Asomaton street & 12, Dipilou street, center
Pireos Street Annex (modern art):138 Pireos & Andronikou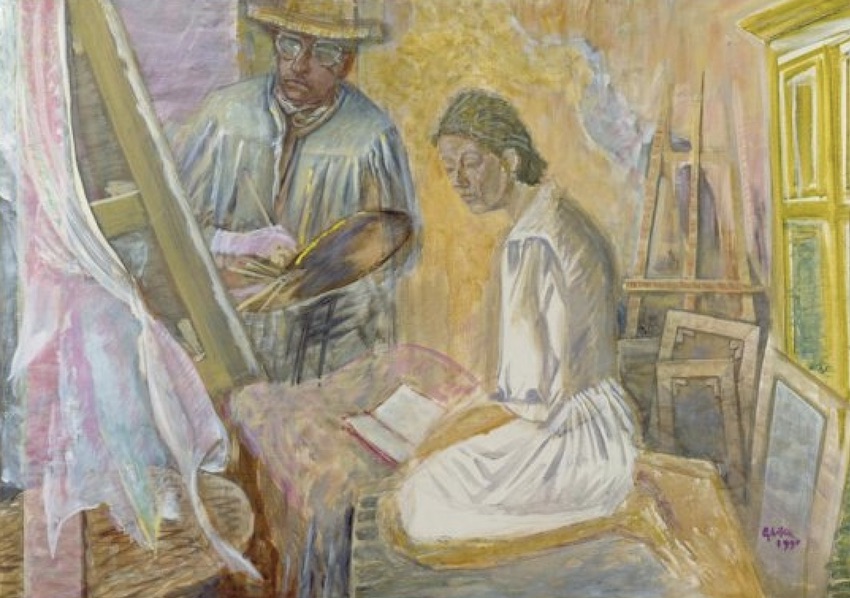 Nikos Hadjikyriakos-Ghika Gallery
The Nikos Hadjikyriakos-Ghika Gallery was gifted to the Benaki Museum by the artist and functioned as an annex to the museum. The ground floor contains an urban drawing room, a gift by Litsa Papaspyrou, in memory of her father Gustave Boissière. It came from her paternal family's house in Paris, containing works by French painters from the first decades of the twentieth century and furniture dating back to the 16th to the 18th centuries. From the ground floor to the third floor the galleries highlight the intellectual and artistic output of Greece during the inter-war years, a particularly crucial era, from the end of World War I and the disastrous Asia Minor campaign until the eve of the 1967 dictatorship, which is also the time during which Nikos Hadjikyriakos-Ghika lived and formed his artistic conscience. The third floor contains paintings, drawings, sculptures, set designs, manuscripts, illustrated books, photographs, as well as furnishings from the Hadjikyriakos-Ghika houses on the island of Hydra and on Kriezotou Street. The gallery is located at his former house at 3 Kriezotou St in Kolonaki close to Syntagma Square half a block up from Panapistimiou Street.

CAN Christina Androulidaki Gallery
CAN gallery is an Athens-based art gallery focused on contemporary art. Established in 2012 by Christina Androulidaki, CAN gallery lies in the heart of Kolonaki, Athens' prestigious shopping district and focuses on bringing the best of young and emerging local and international art in the city. The gallery presents an intensive program of monthly or bimonthly shows and is one of the most active spaces in Athens. The artist roster displays an accurate representation of form and context that aims to create an environment for viewers and collectors to experience the newest and most challenging in contemporary art. The gallery supports young talent and works closely with curators, institutions and collectors with a philosophy of producing and presenting thoughtful, exciting, innovative work and thought. The gallery is located at 42 Anagnastopoulou Street in Kolonaki.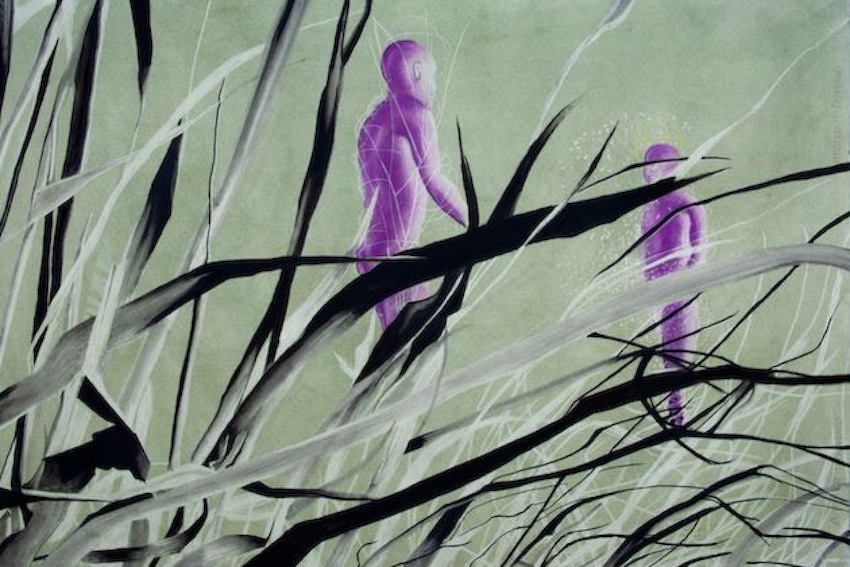 Kappatos Gallery was established in 1991 by Gerasimos Kappatos. The Gallery represents Greek and foreign artists, well established international artists as well as young emerging artists with strong projects and challenging portfolios. The Gallery organizes exhibitions and projects in its premises and in other private and public spaces. It is the consistant intention of the Gallery to introduce to the Greek public the work of important international artists and some of the artists that have been exhibited are: Marina Abramoviç, Lynda Benglis, Louise Bourgeois, Phil Collins, Nasos Daphnis, Rebecca Horn, William Kentridge, Kai Schiemenz, Penny Siopis, Theodoros Stamos. The Kappatos Gallery presents Contemporary Art as it develops in our times. Its commitment to high quality in art practices, spiritual creativity and intellectual approach are the basic values of its operation in a wider cultural and social context. It is located at 12 Athinas Street just a few steps from Monastiraki Square.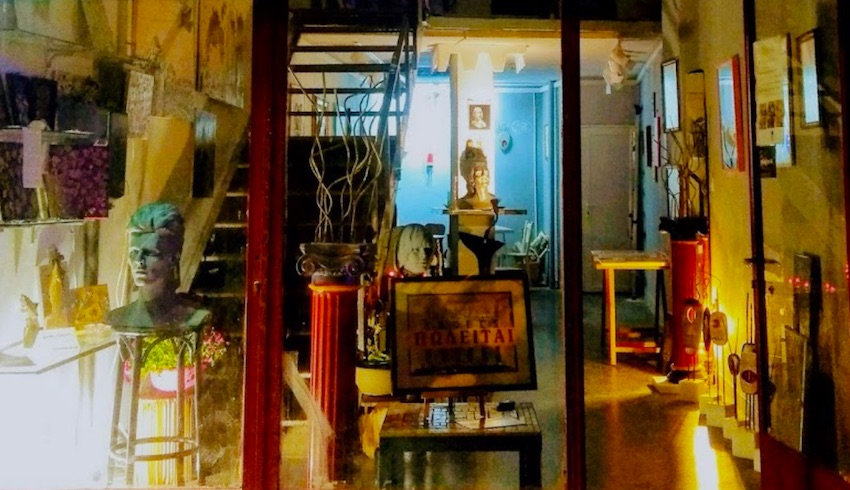 Plataion56art is a new alternative space created by artists and managed by painter Anna Theodorakis. The gallery is open to all local and international artists for exhibitions, events and ideas. Contemporary, pop art, British pop, art povera and contemporary interactive sculptures from Germany, Britain and Greece with coffee, free wifi and a piano are an enticement to stop in and meet local artists, exhibit your own art, buy original art at very reasonable prices or just have a coffee and hang out. The gallery is at Plataion 56 just off Achileos Street in Kerameikos.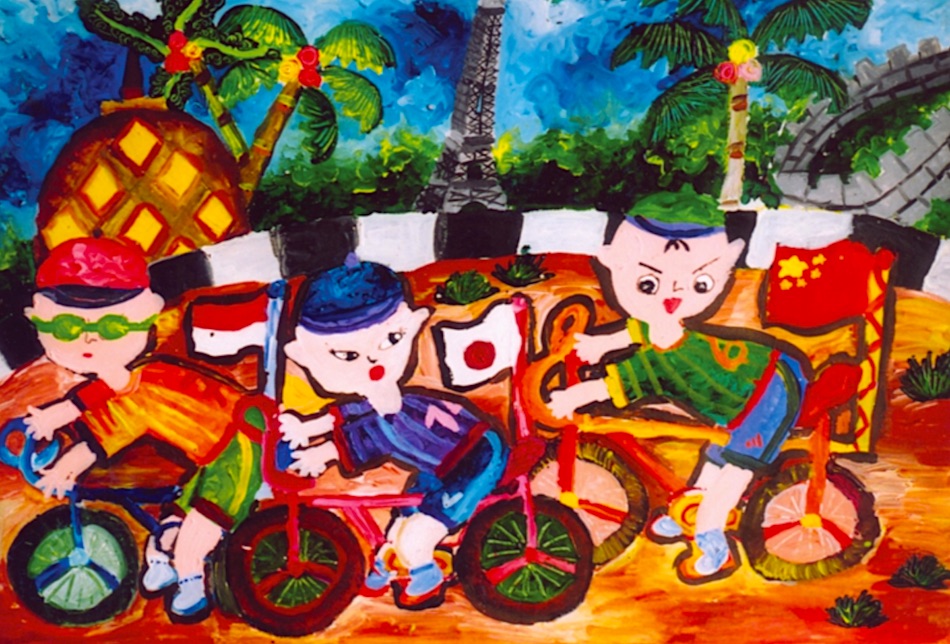 Museum of Greek Children's Art
The Museum of Greek Children's Art is a pioneering Museum, one of the very few worldwide that exhibits exclusively drawings and three dimensional artworks created by children 5 to 14 years old. Its also has a collection of toys donated by the organization " Save the children". 9 Kodrou street (Voulis) in the Plaka. The museum is open Tuesday, Wednesday, Thursday, Friday & Saturday: 10.00-14.00.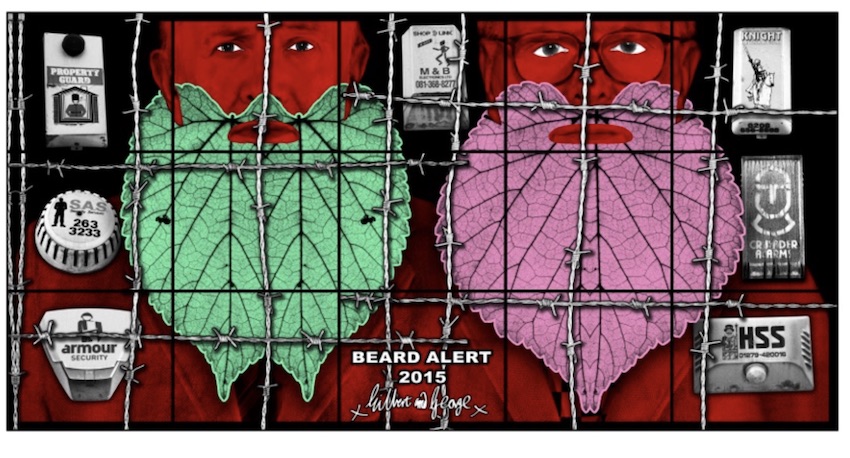 BERNIER/ELIADES GALLERY was founded in 1977 in Athens and has since continued working dynamically in the field of contemporary art in Greece. After completing twenty-one years in its old space in Kolonaki, the commercial center of Athens, from January 1999 the gallery is now housed in a Neoclassical building in Thission, the historic center of Athens at the foot of the Acropolis at 11 Eptachalkou Street. Jean Bernier and Marina Eliades have introduced to the Greek public numerous artistic currents, such as Arte Povera, Minimalism, Land and Conceptual Art and the younger generation of American and European artists. In April 2016 they opened a new space in Brussels. E-mail: bernier@bernier-eliades.com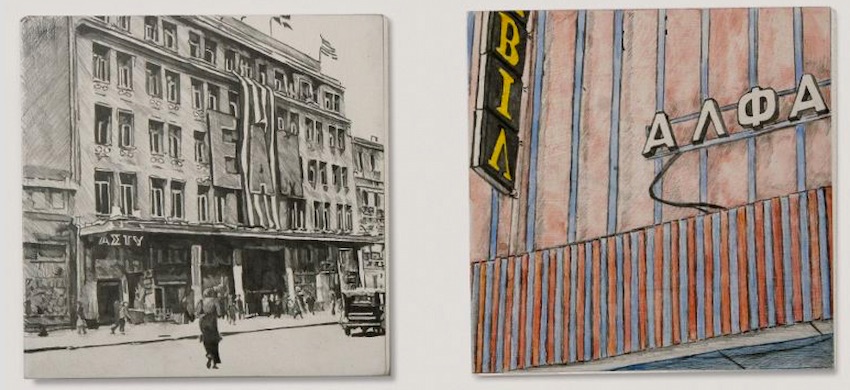 Eleni Koroneou Gallery was founded in 1989 in Athens by owner Eleni Koroneou, focusing on contemporary art and hosting innovative, singular and pioneering shows across a variety of media and genres. For the first 20 years the Gallery was located near Acropolis but since 2009 the Gallery is in the neighborhood of Thission. Eleni Koroneou has been promoting and showing international artists in Greece and at the same time supporting Greek artists in the international arena. The diverse practices of the artists include painting, drawing, installation, sculpture and photography. The gallery is at 30 Dimofontos Str., & 7, Thorikion Str. For more info e-mail: info@koroneougallery.com. Paintings above by Irini Efstasiou.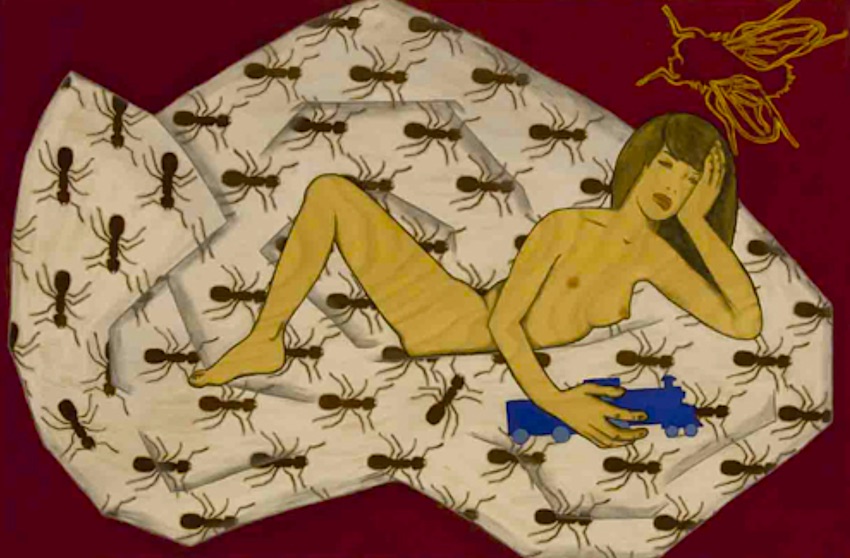 Astrolavos Dexameni Art Gallery was founded in 1994 with the objective to present young artists with dynamic works, as well as that of older established artists with new work. It presents exhibitions of art in diverse styles and forms in a contemporary architectural space, whose three levels can present more than one artist at the same time. At the top level there is a permanent exhibition space, for engravings, sculptural objects, artistic jewelry and a selection of other art objects. It is located at 11 Xanthipou street in Kolonaki
Astrolavos Piraeus Art Gallery opened in 1986 with its objective to present established as well as young not well-known artists, hosting a number of important exhibitions together with educational programs and other artistic events. There is also an art shop offering engravings, sculptural objects, artistic jewelry and a selection of other art objects. It is located at Androutsou 140 Pireaus.
Astrolavos Artlife Art Gallery opened in 2002. Its prime objective is to create a multiform space at the heart of Athens that will cover artistic trends for a broad audience and at the same time to bring the work of art closer to daily life of the locals. A pleasant space moulded especially to host at the ground floor a flexible gallery and a spacious art shop. The basement is a large space where a variety of artworks young and older artists are hosted. On the ground floor gallery are exhibitions by famous artists, while at the various sections of the art shop there is a variety of small size paintings art objects and art books. It is located at 11 Irodotou street in Kolonaki
E-mail them for directions and more information.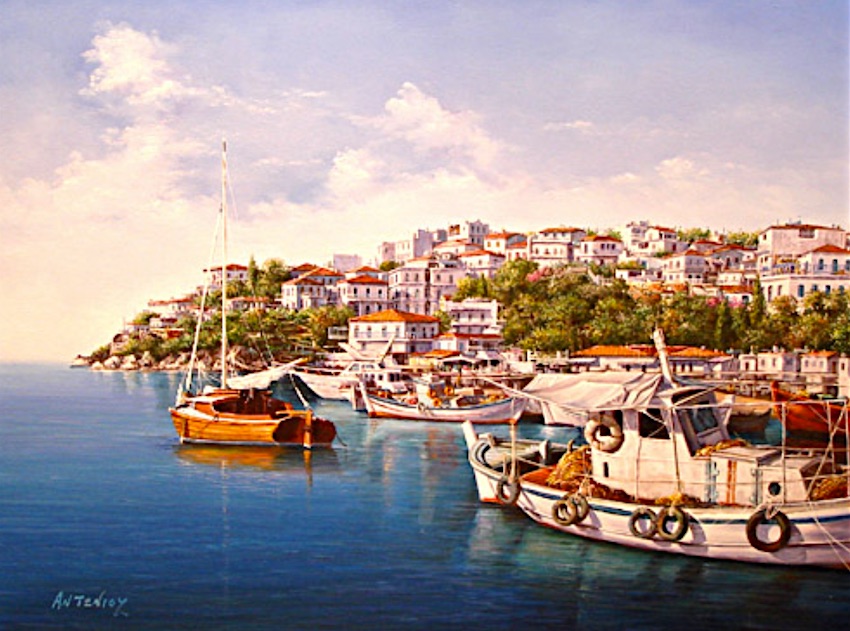 Conveniently situated in the Plaka at 14 Pandrossou Street, the traditional heart of the city of Athens, The Athens Gallery offers the visitor an unparalleled opportunity to experience the world of modern Greek art. Contemporary Greek art is a fascinating blend of modern techniques and ideas with traditions that date back to the worlds of Byzantium, Rome and Ancient Greece. The gallery contains examples of all major Greek arts, crafts and ceramics. You can see work from the mainland as well as the islands of Greece and many of the workshops that have built up the Greek artistic tradition contribute to the gallery. A number of leading Greek artists and sculptors, many of whose work can be found in famous collections in Europe and further afield, display some of their finest work here.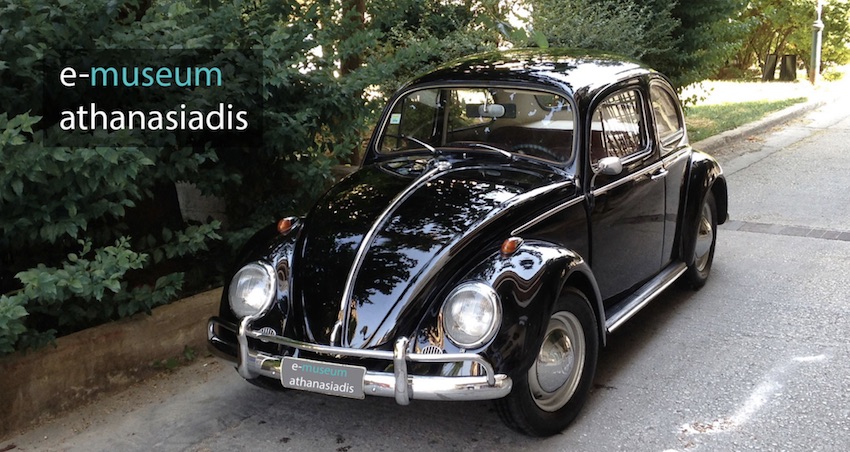 The Athanasiadis Gallery was a highly successful art gallery with over 70 years of art business experience and experts in valuing, buying, marketing and selling authentic artworks. It was the oldest fine art gallery of Athens in Greece, established in 1950 with a large number of authentic artworks of paintings and sculptures many by famous artists whose work adorns art museums and private collections all over the world. Vassilis Athanasiadis has been an expert on maintenance of works of art working as a technician responsible for Greek Museums. Having in his possession a great collection of works of Art as well as antiques and traditional items, he decided to exhibit them in his virtual way despite the difficult times, in order to reduce the fixed expenses of a natural Museum. He has created the first on-line museum of Greek Art and Tradition.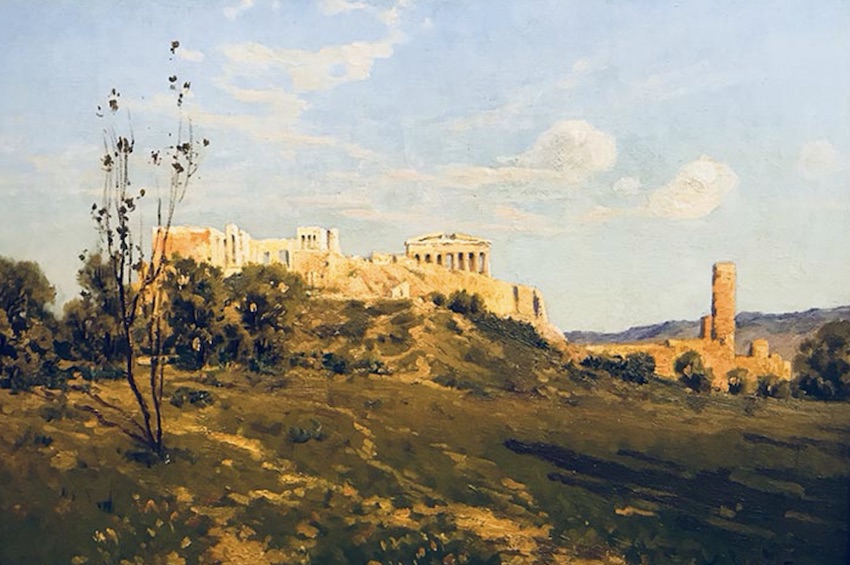 Tsantilis Antiques is the oldest and most prestigious antiques store in Athens Greece, accredited by international major media houses & high-end collectors as the most respectable source of premium artifacts, serving collectors, designers and museums. Located in Athens for the past 90 years, they draw our inspiration from the rich history of this ancient town and Country. Their vast inventory ranges through 18th, 19th and 20th century European, American, Middle Eastern and Asian works of Art, including paintings, furniture, sculpture, silverware, objects of art. The Tsantilis antiques store is specializing in traveler's art, including Orientalist Art, Ottoman – Turkish Art, Philhellenic – Greek Art, Arabian Art & Chinese Art including paintings & objects of Art. Located at 4, Omirou street right by Syntagma Square.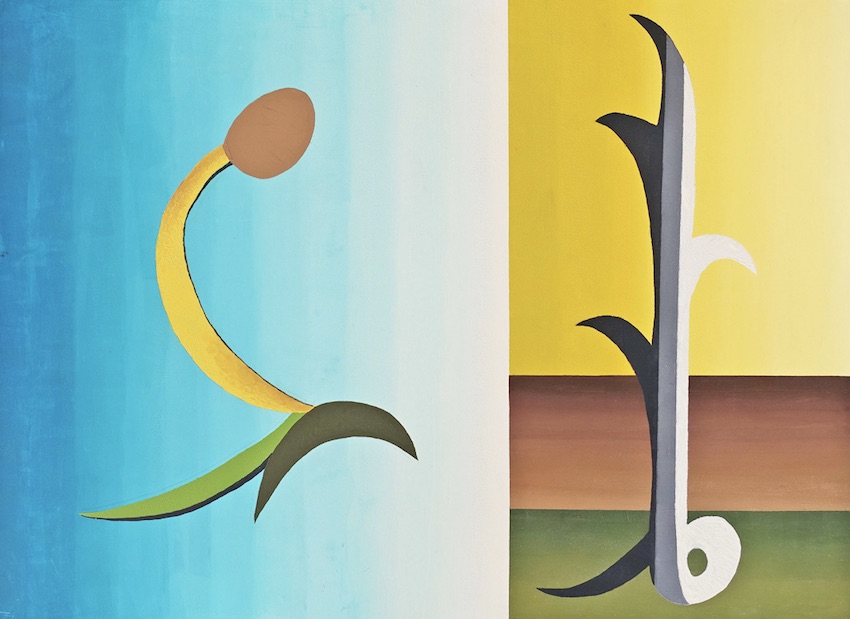 A.Antonopoulou.Art was established by Angeliki Antonopoulou in 2001, as a continuation of the "Epikentro" gallery in Patras. The gallery has a steady contemporary art orientation, focusing on and promoting Greek contemporary art both at national and international level. Artists represented by the gallery have collaborated with the Guggenheim Museum of Bilbao, The Centre Regional d'Art Contemporain Langedoc Ronssillon, MoCA Shanghai, etc. and have participated in Venice, Istanbul, Athens, Sao Paolo and Thessaloniki Biennales. The gallery is located at 20 Aristofanous Street in Psiri.
Graffiti and public wall art has been a part of Athens history since ancient times and has now exploded in the city center. Some is great art, some is OK and some is not art at all but most of it makes an impression on the viewer one way or the other. It would be tough to have a museum of Graffiti since you would have to tear down walls and reassemble them to make the exhibit. But I have put together the next best thing. An on-line gallery of some of Athens' best graffiti and wall art. See Graffiti and Wall Art in Athens

See also Museums in Athens and Art in Athens and The Folk Art of Dellapizza
If you have a gallery and would like to be included on this page please send me an e-mail