Meet Nadia: Licensed Tourist Guide, Archaeologist and Art Historian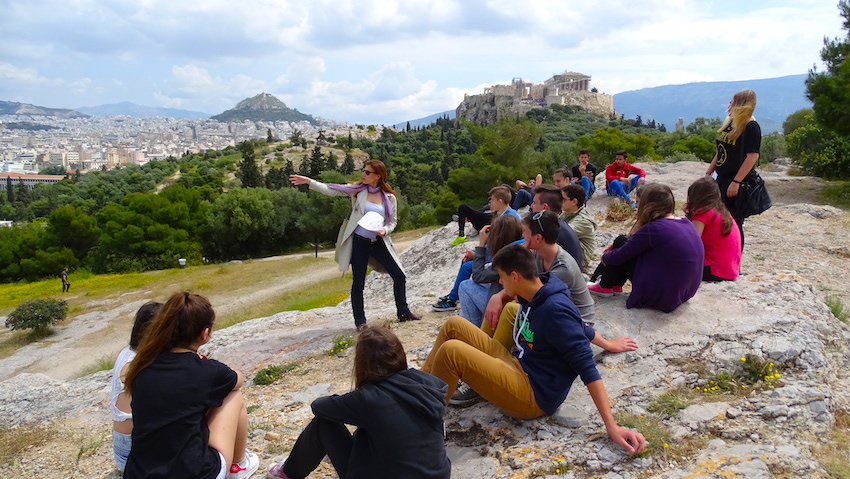 Nadia is a fanatical Athenian, born and raised in this ancient and stunning city. Living in a country with such a great cultural heritage, she was attracted to history and the arts, earning a B.A. in History and Archaeology, followed by a M.A. in History of Art from the National University of Athens. She is a Licensed Tourist Guide, Archaeologist and Art Historian providing personal and group tours of the Acropolis, and ancient sites and museums in Athens and all over Greece.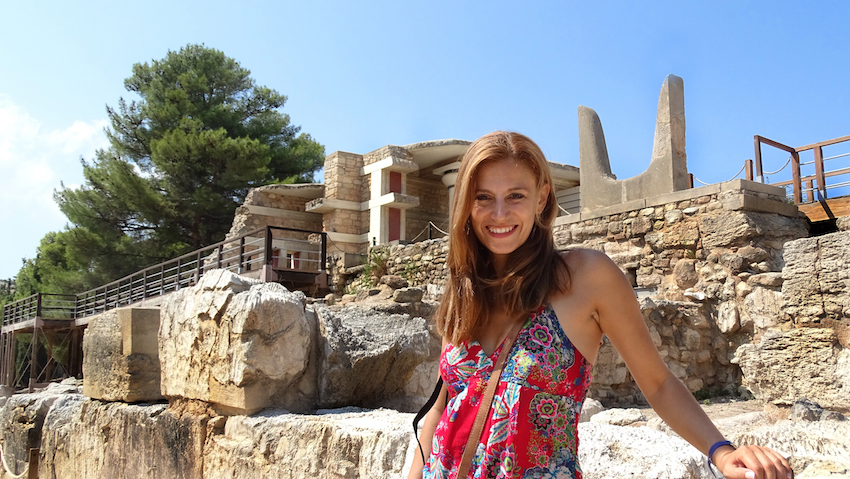 Nadia has worked as an art historian (for the Greek Ministry of Culture, for private art collections and exhibitions), as a leader of educational programs for children at museums and archaeological sites, a translator and an adjunct professor of Spanish Language and Civilization, as well as Greek Civilization, at the Hellenic-American University of Athens. She has been involved in the Tourism Industry since 2007, working first as a tour leader of cultural trips in Greece and abroad and then received her Official Training for Tourist Guides at the Aristotle University of Thessalonica.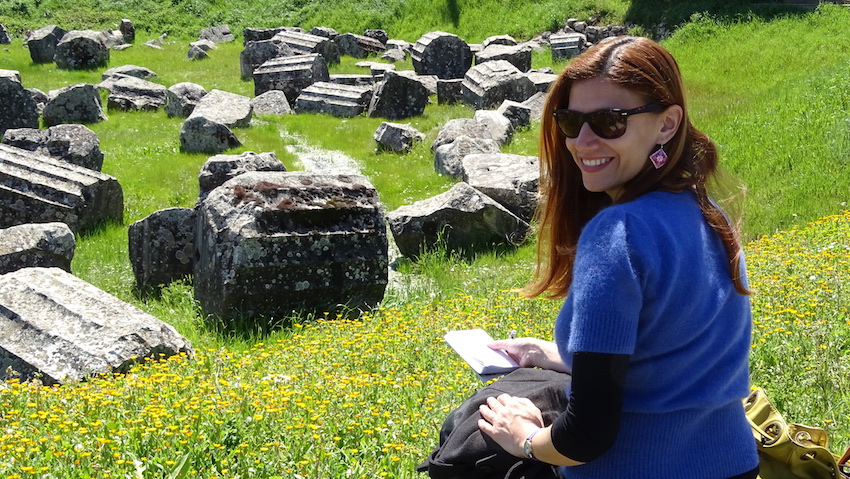 Nadia collaborates with some of the most reputable travel agencies in Athens and with Greek-American Colleges; additionally, working as a freelancer, providing guided tours to groups from all over the world, of all ages and in three languages: Greek, English, and Spanish.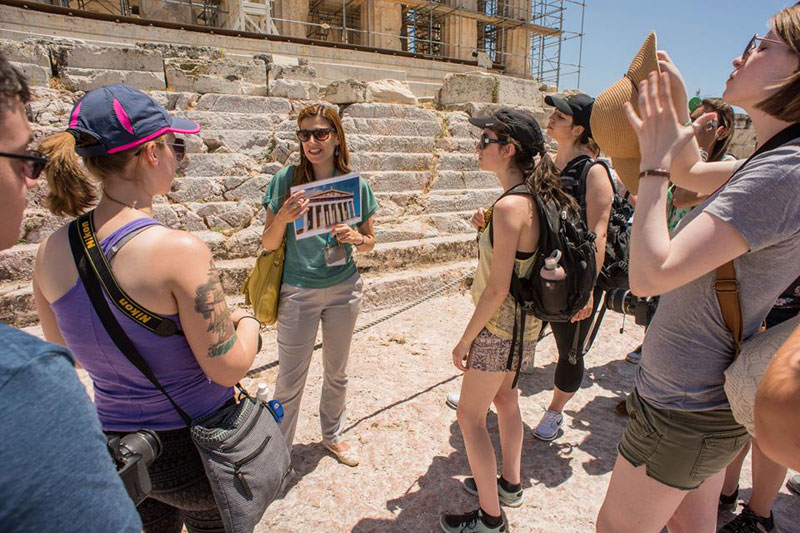 Each guided tour is unique, adjusted to your interests and desires, as well as any other personal considerations. Tours can be adapted to meet your requirements, offering a range of themes, options, locations and duration, so as to satisfy the varying needs of every traveler whether you have studied history, archaeology and mythology or know nothing about it except that you want to learn more.
She usually works with small groups (2-12 persons), thus enabling the visitors to experience an in-depth guide and more intimate look at the culture.
Most of her tours are walking tours, however those that involve longer distances where a vehicle is required, transfer is not a problem! She collaborates with professional and excellent drivers who will cater to the group's needs.
Nadia's tours include...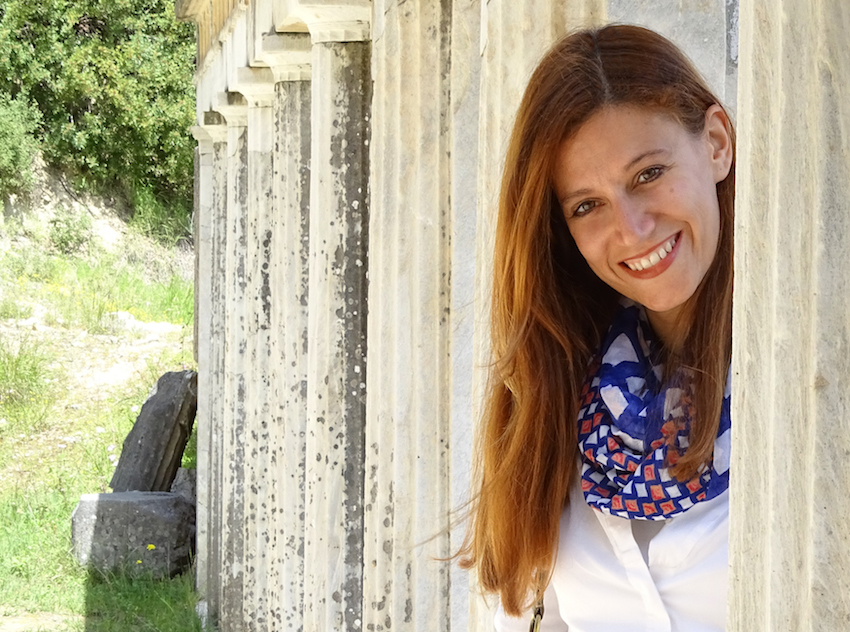 The Acropolis
The Acropolis Museum
Ancient and Roman Agoras
Athens Historical Center
National Archaeological Museum
The Benaki Museum
Keramikos Ancient Cemetery
Byzantine Athens
Mythology Tour
Cradle of Democracy Tour
Ottoman Athens
Athens Street Art
Ancient Philosophy Tour
Nature Botanical Tour
Eleusis Mystery Tour
Delphi
Myceneae and the Argolis
Corinth and Nemea
Nadia is also able to create customized tours for you or your group. She is fluent in English, Greek and Spanish and if these are not your languages she can refer you to other tour guides. She does do group tours on request but please note that these are not group tours that you can join. It means if you have a group that needs a tour you can contact her.
"Easily the highlight of our Athens adventure. Nadia was amazing! She really knew her geography, history and mythology, weaving all three together to give us an understanding of what Athens was about and what the Acropolis has meant to Athens. A healthy walk, we visited key sites as she explained their significance and how each played a part in history. My wife and I left the tour very happy to have met Nadia and appreciative of her passion for sharing. We absolutely recommend this tour!"