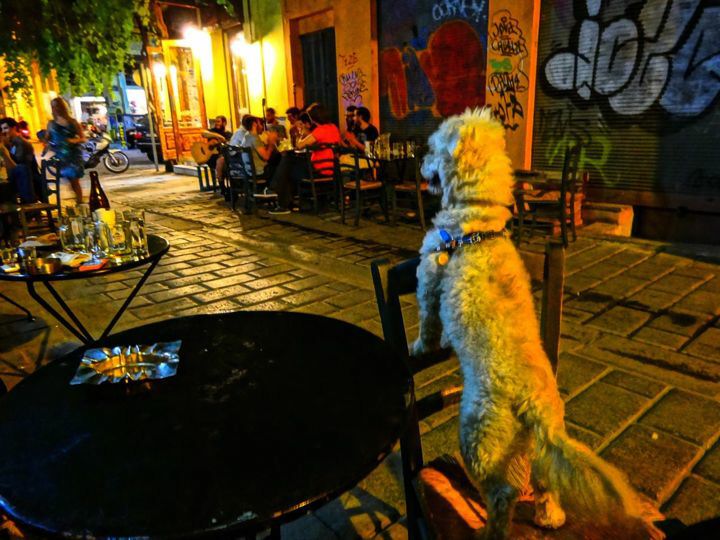 In the end we go to Kafeneion 111 where young people bring their instruments and play rembetika music til late. If there is good music I may stop at The Party Bar by Iroon Square
for a drink or maybe James Joyce Irish Pub in Monastiraki. This is when I am staying at the Attalos.
When I stay in another area of Athens I go to other places. Just so you don't think I do the same thing every night.