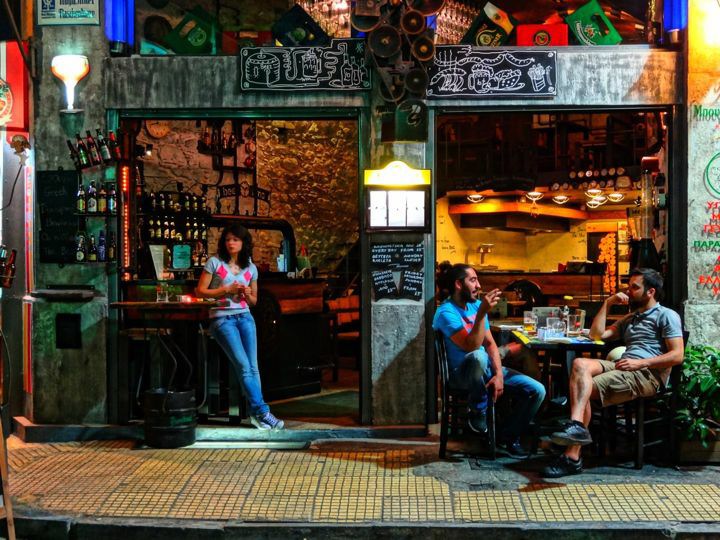 Maybe we will have a beer at Beer Time where they not only have my favorite German and Belgians but they even have Greek micro-brews and beer from all over the world.
I am hoping this place will make it. It's been open for a couple years but Greeks seem to only like lagers and pilsners and are not very adventerous
in their beer drinking, and very few tourists know about it. But this is a cool place and they have sausages and other things that beer lovers like to eat.
It is right in Iroon Square in Psiri. It is the only place I have ever seen where you can buy a keg and they put it on your table and you just keep filling your glasses.