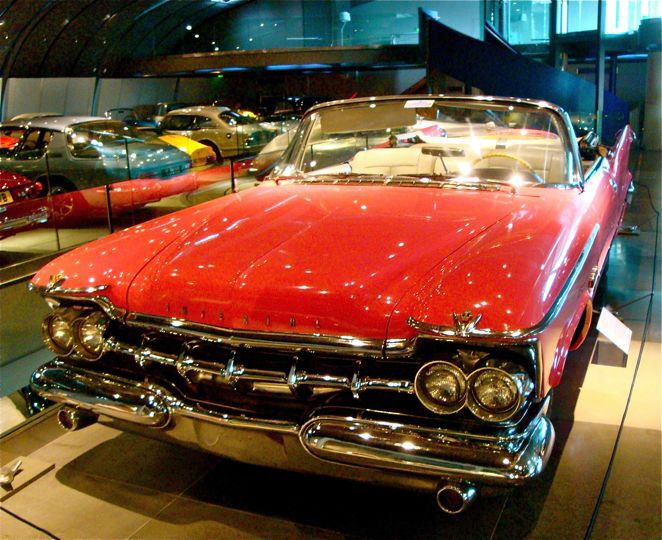 But before we go back downtown we have to stop at the The Hellenic Motor Museum, one of the finest collections of antique cars this side of Jay Leno's garage.
These cars are the collection of Theodore N. Charagionis and they are on display in a beautiful modern building just a couple blocks from the National Archaeological Museum.
It is at 33-35 Iouliannou & Patission Streets and the entrance is on 3rd of September Street which runs parallel to Patission Street. This car belonged to Robert Plant.