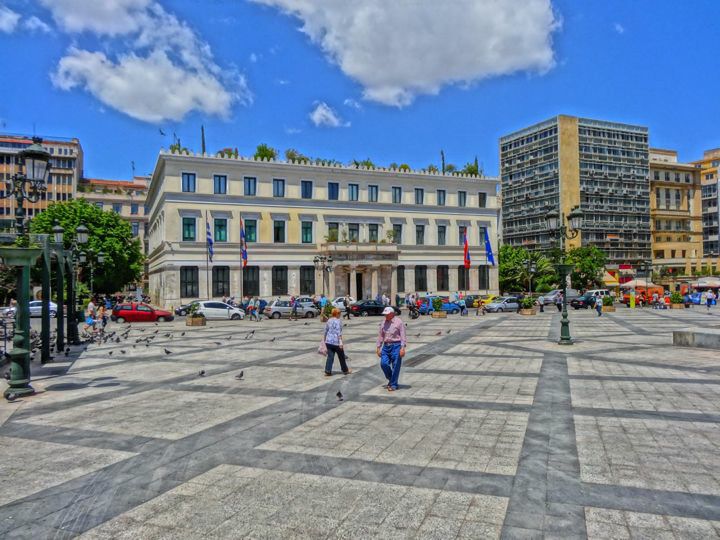 So as I was saying, Dimarchos Square is where the Mayor of Athens has his office at City Hall. The square used to be the tourist center of Athens in the fifties and early sixties.
It was totally renovated and they built a big parking garage underneath it. It has been voted the #1 Place to Feed Pigeons by the readers of Matt Barrett's Greece Travel Guides for 15 years in a row.
It was here at city hall where I got to see the Athens Bomb Squad in action as they cleared the area and then detonated a suspicious package left in front of the building.
It turned out to be a bag full of magazines and newspapers and made a big mess. But it was exciting nonetheless.