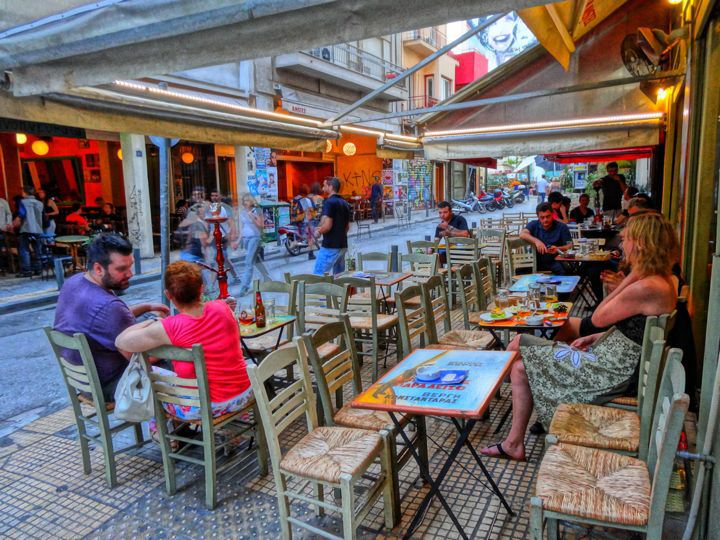 Across Ermou from Monastiraki is the neighborhood called Psiri which is full of cafes and bars and restaurants.
It was the center of the leather district, (as in clothes, not S&M) but was converted to a nightlife area by some enterprising politicians who had
bought up all the property cheaply and then changed the zoning laws to chase out the small businesses so they could open bars and restaurants.
Or so the story goes.
It is now a popular hangout for college age people who can spend all night talking over a beer or a glass of ouzo and most of the expensive fancy places are gone.
But thankfully the best of the old restaurants are still here and new cafes are opening as old ones close.