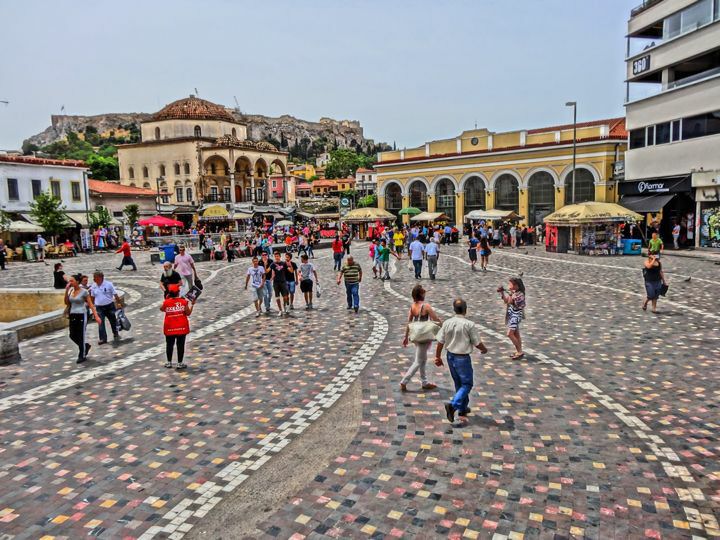 If we continue down Ermou we come to Monastiraki Square, home of the so-called Monastiraki Flea Market. It is actually not a flea market.
It is a bunch of small stores that sell tourist stuff, clothes, jewelry and just about anything you can think of.
The building on the right is the Monastiraki Metro Station. The building on the left is the Tzistarakis Mosque which was built in 1759. Behind it stand the ruins of Hadrian's Library.