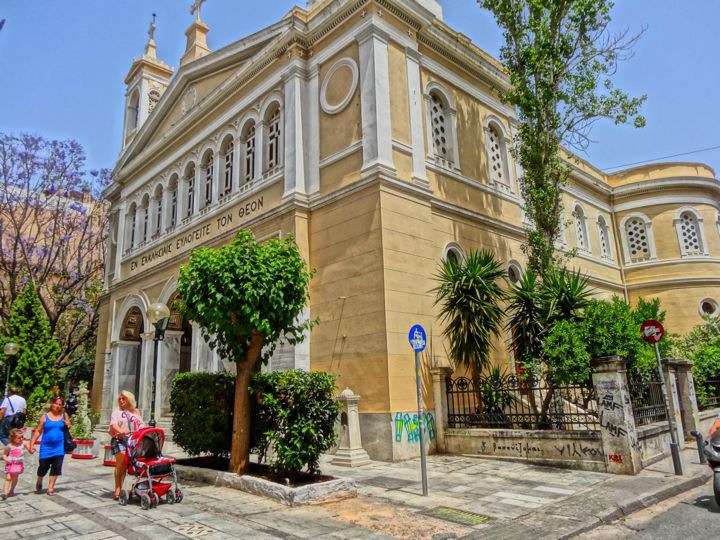 The church of Agia Irini used to be the main cathedral for Athens until they built the one on Metropolis.
This turned out to be a bad move since the present church is falling down and is a lot more ostentatious.
Agia Irini on the other hand is a lovely church of much more sensible design though probably not big enough to contain the egos of the Greek bishopry.