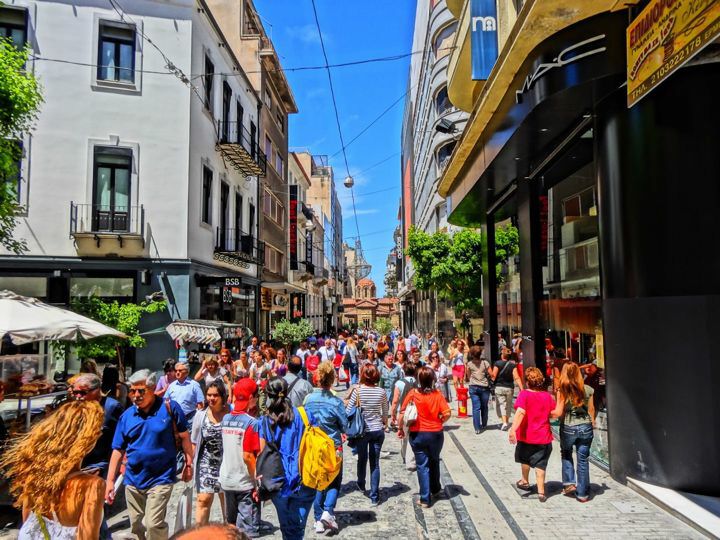 Ermou Street has some of Athens best known department stores, international chains and small shops too.
It is the commercial center of Athens. Some conspiracy theorists believe that during the riots of Dec. 2008 when several of these buildings were torched
it was not the demonstrators but paid criminals who used the demonstrations for cover in order to scare Athenians into shopping in the suburban malls.
Whether or not this is true, this was the result and many Ermou Street businesses suffered, even before the financial crisis hit.
But in Greece one man's failure is another man's opportunity and when one shop closes another takes its place.
So Ermou street is still full of shoppers as you can see from this photo from May of 2013.