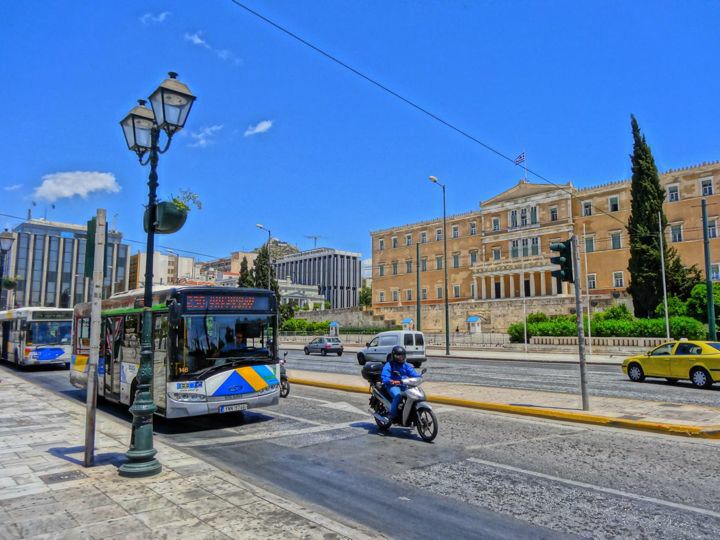 Certainly you recognize this building from TV. It looks different when it is not surrounded by cops and angry demonstrators.
This used to be the King's Palace but is now the Parliament Building, located at the top of Syntagma Square.
Normally it looks like this but when Athenians get angry with the government passing laws they don't like this is where they come to complain.