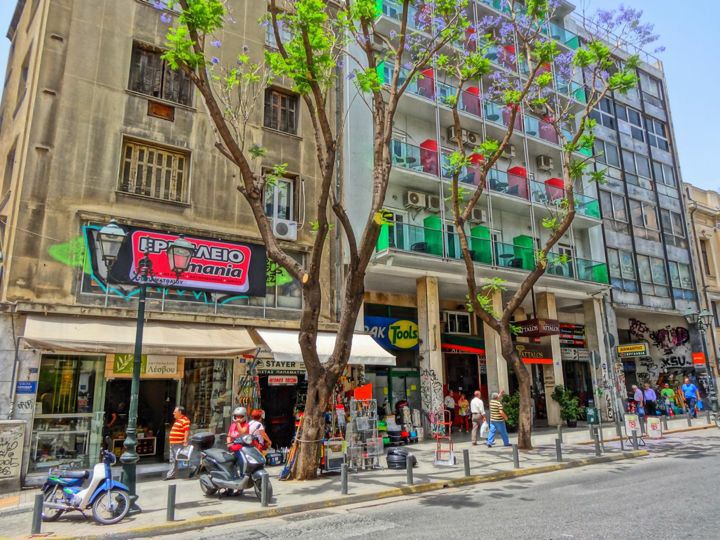 When I am in Athens I usually stay at the Hotel Attalos on Athinas Street and so normally I would start the tour from here.
But because you may not be staying at the Attalos I will start the tour at Syntagma Square which is centrally located to all the hotels,
or at least the hotels in the areas you want to stay in. But don't worry. We will be coming back to Athinas Street soon.