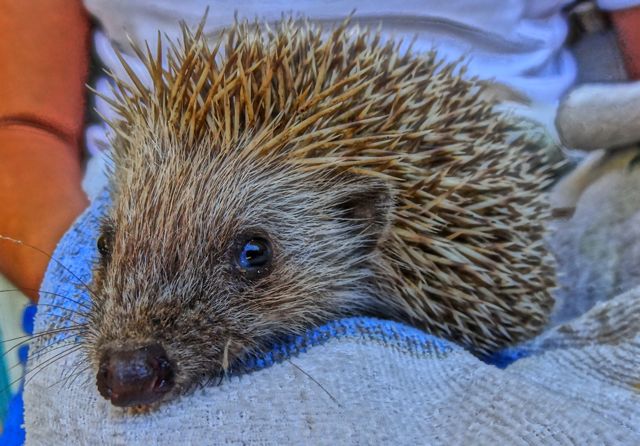 There are animal activists who claim that Greeks don't care about animals and who send out pictures of suffering puppies because it makes them feel like they are helping them. They tell people to boycott Greece as if that will make the plight of animals any better. But the people in Greece who are actually helping animals are those on the front lines, in the streets and neighborhoods of Athens and in the villages and countryside and they need your support. As for the statement that Greeks don't care about animals, if it were true then these organizations would not exist. And if everyone in the USA and the UK loved animals and did not mistreat them then there would be no need for groups like the ASPCA and the other animal protection groups in those countries. But cruelty is a human trait and it exists in Greece as it does in any country in the world. These organizations below are doing what they can do help animals and to educate people in an effort to eliminate animal cruelty. They need volunteers and money so if you care about the plight of animals in Greece contact one or more of them. If you have an organization that helps animals in Greece and want to be listed send me an e-mail.
* ATHENS
9 Lives Greece: Their main aim is the humane reduction of the stray cat overpopulation through catch-neuter-release programs. Each year, they organise and pay for 600-1,000 cats in Athens to be neutered, greatly reducing the number of unwanted kittens born each season, and ensuring a healthier adult cat population. They also improve the quality of life for existing street cats through feeding programs (on a daily basis, they feed nearly 450 stray and abandoned cats in central Athens), routine anti-parasite treatment, and veterinary care for ill or injured felines. In addition, they try to find loving, responsible homes for as many stray or abandoned cats and kittens as possible. They are just a handful of volunteers who dedicate their spare time to the stray cats, they have no office, no shelter facilities, no animal ambulance or transport van, and they receive no state funding or assistance. See www.ninelivesgreece.com
Animal-lovers' Society of Agia Paraskevi is responsible for the healthy, plump, collar-wearing, vaccinated and sterilised stray dogs one sees lounging around the main square of this suburb. As well as providing food and care for the homeless animals, the society also puts pressure on the government to implement existing animal welfare laws and to encourage sterilisation of pets. Contact Kivelli Petroheilou on 210-639-0916 (only in Greek).
Archelon Sea Turtle Protection Society of Greece studies and protects Caretta caretta nesting areas and was instrumental in the creation of the first marine park for Mediterranean Sea Turtles on Zakynthos. Call 210-523-1342 or e-mail stps@archelon.gr
Elliniki Etairia (Hellenic Society for Protection of the Environment and Cultural Heritage), 28 Tripodon Street, Plaka, 105 58 Athens. tel 210 322 6693, fax 210 322 5240. IUCN member. Founded 1972. Works for protection of the country's cultural and natural heritage. Website www.ellinikietairia.gr
Elliniki Etairia Prostasias Tis Fisis (Hellenic Society for the Protection of Nature), Hellenic Society for the Protection of Nature, 20 Nikis Street, 105 57 Athens. tel 210 322 4944, fax 210 322 5285. e-mail hspn@hol.gr, website www.eepf.gr. IUCN member. Founded 1951. Focuses on establishing protected areas and on wildlife conservation.
Nea Ecologia (Friends of the Earth Greece), Athens. Web: www.ecologia.gr. Founded 1984. Affiliated with Friends of the Earth International.
Friends of the Cat feeds and cares for the cat colony in the National Gardens, also sterilises feral and abandoned cats throughout mainland Greece and the islands. Call the society's office on 210-725-8497 or contact Mary Cochran on 210-701-4044.
Frontida Zoon lobbies the authorities and reports in the press on animal welfare issues from circuses and poisoning to illegal trade in exotic species. Contact Angela Fleming on 210-721-3722 or e-mail frontidazon@hotmail.com.
Greek Animal Rescue (GAR), a UK-based society, works with shelters and organisations throughout Greece, rehoming animals, providing equipment, subsidising spay/neuter programmes etc. Email; info@greekanimalrescue.com Telephone; 08444820109. Website: https://www.greekanimalrescue.com
The Greek Animal Welfare Fund (GAWF), operating in Greece as Animal Action Greece, strives to improve the welfare of all animals in Greece. Founded in 1959, GAWF works with any animals that need our help. As well as practical and veterinary work, which is often life-saving, we campaign and lobby the Greek Parliament, support smaller animal welfare groups in Greece, run an education programme and offer training in animal care. We believe in working within Greece to find practical and sustainable solutions to animal welfare problems. See our website www.animalactiongreece.gr, email us info@animalactiongreece.gr or call us on Athens +30 2103840010 / London +44 (0)2073578500
Greenpeace The Greek branch of this worldwide organisation for environmental action can be contacted at its Athens offices on 210-380-6374/5 or 210-384-0774 or through its website www.greenpeace.gr.
Hellenic Animal Welfare Society (Filozoiki) collects injured and ill strays in its animal ambulances and takes them to its clinic near Athens airport for treatment, sterilisation and rehoming; works with Attica municipalities on neutering and vaccination programmes; organises information campaigns on TV and other media. Contact Liana Alexandri on 210-722-6444.
Hellenic Ornithological Society works with international birdlife organisations, aims to protect indigenous species and keep safe havens for migratory birds on their travels. Conducts research into, and provides data about, populations of wild birds. Call 210-822-7937.
Intramunicipal Shelter at Schisto, the first state-run clinic for the sterilisation, vaccination and first aid of stray dogs in Piraeus, Nikea, Keratsini, Korydallos, Haidari, Agia Varvara, Perama, Agios Ioannis Rendis and Drapetsona. Residents of these areas concerned about an injured or dangerous street canine can ring their municipality, which will then contact the clinic and ask for an ambulance to be sent. It is more effective, however, to call the shelter directly on 210-400-7225 (only during office hours, unfortunately).
Medasset sets up conservation projects and awareness campaigns about all species of sea turtle and lobbies the government to formulate and enforce legislation to protect indigenous species. Call 210-361-3572 or e-mail medasset@hol.gr.
MOM Seal Society aims to conserve the marine environment to ensure the survival of the Mediterranean Monk Seal (Monachus monachus). In 1992 it established Greece's first National Marine Park on Alonissos, in the Northern Sporades islands. Animals needing medical attention are transported from all over Greece to the refuge, from which the seals are reintroduced back into their natural habitat once healthy again. Call 210-522-2888, e-mail info@mom.gr.
Olga Malli Society of Kaisariani sterilises and provides medical care and food for the strays of Kaisariani area, including the colonies of abandoned dogs that live on Mount Ymittos. Call 210-766-9629.
Pet Food Bank in Greece is a non-profit program in Greece dedicated to assisting animal rescues with pet food and supplies.It is their mission to ensure that pets are not forgotten during economic hardships. The immediate vision of Pet Food Bank in Greece is to assist animal rescues with food, medicines and supplies as well as helping them with adoptions, sterilisations etc. In these hard economic times, the prices of everyday goods and services are steadily increasing, making everyday expenses difficult. Pets have become hidden victims. As many people are being displaced from their homes, pets are sometimes left behind or placed in shelters, or they are disposed of along roadsides to fend for themselves. It is our goal to assist during difficult times to keep animal shelters running. You can e-mail them at info@petfoodbankingreece.org or visit their website at www.petfoodbankingreece.org

Society for the Protection of Stray Animals (SPAZ) organises sterilisation and medical care for stray dogs living in the southern suburbs of Athens; also organises awareness campaigns and leafletting. For Glyfada-Voula-Vouliagmeni contact Joanna Doulakis on 210-965-8103
St Bernard's Society sterilises stray cats and dogs and tries to find good homes for animals that are unable, for one reason or another, to cope on the streets. Contact Mrs Venni at 210-453-9447.
World Wide Fund for Nature (WWF) the Greek branch of this world-famous ecological organisation has campaigned in the past against construction projects that threaten indigenous flora and fauna, led an education drive against the import and sale of illegal species (and products derived thereof) and increased awareness about endangered sea creatures such as turtles and seals, among many other projects. Call 210-331-4893 or check the website www.wwf.gr.
* AEGINA
Animal Protection Aegina Agistri: APAA runs a dog shelter, plus neutering and homing programs. Facebook page: Friends of Aegina Dog Shelter. For information and queries leave a message on the Facebook page.
* CORFU
The Ark spays as many stray dogs and cats as possible and offers care to any creatures (companion, wild or farm animals) that are suffering, mistreated or neglected. Contact Sylvia Steen on 26610-30280.
Corfu-Donkeys: Although there are still donkeys on Corfu that have to work very hard, the use of the donkeys on the island is rapidly declining. Many donkeys have become useless for their owner and were supposed to be sold to the Italian meat market. Our main goal over the years has been to stop the exports by taking in the old, injured and sick donkeys and care for them. Our greatest concern is the well-being of our donkeys. For more about us visit www.corfu-donkeys.com
CARE: Corfu Animal Rescue Establishment. Helping Abandoned Animals in Corfu. Visit www.carecorfu.com
* CRETE
Cretan Animal Welfare Group 'The Haven' helps sick and injured animals from all over Crete. Working on an ongoing anti-hobbling campaign for donkeys with the World Society for the Protection of Animals (WSPA) for 18 months. For the past 10 months has been attempting to get permits from the authorities for a mobile clinic that will enable the society to travel the island sterilising and providing emergency care. So far the van is still immobilised by bureaucracy. Contact Gayner Vlastou on 6944-690368.
Noah's Ark offers sanctuary to abandoned, disabled, abused animals from the Hania area, trying to find good homes for them when rehabilitated. Also carries out sterilisation programmes. Phone & fax No. of the shelter is 28210-79020, phone and fax of the president of Noah's Ark animal welfare organisation Costoula Dornbrach-Stoupi is 28210-60089 and 694-8840672 the mobile phone of the vets in case of emergency.
Little Noah's Ark: Silke Wrobel has been working in Chania, Crete for the past 24 years, crusading for the well being of animal life on the island. She has helped over 10,000 animals and has found families for thousands of animals all over Europe. Besides cats and dogs, Silke also rescues wild birds (owls, hawks, sea herons), reptiles (native snakes, sea turtles, lizards) and rodents (rabbits, hedgehogs. In 2004, Silke received the medal of honor in Germany for Hellenic-German relations. She is recognized by PETA and other international animal welfare organizations. Noah's Little Ark, Daskalogiannis 39, Chania, Crete
Tel 28210 55030 or 6946 881155.

Friends of Animals of Rethymno follows up phone calls about mistreated, abandoned, abused animals; sterilises strays and tries to rehome them; and organises presentations and information campaigns to raise public awareness about animal welfare. Call 6934-380449.
Sitia Animal Rescue is based in northeastern Crete, covering the Lasithi area. The group works with Noah's Ark in rescuing and re-homing stray and abandoned dogs, as well as providing care for injured cats, equines and wild birds (liasing with the Aegina Wildlife Hospital). Contact Sara Pandermalis at sitianimalrescue@gmail.com or see their websites: http://sitia-animal-rescue.gr and https://www.facebook.com/sitiarescue/
Mediterranean Agronomic Institute of hania (MAICh), Hania. Web: www.maich.gr. IUCN member. Located on the island of Crete. Programme includes research and training in environmental management.
Walk with Donkeys: 30 minutes south of Agios Nikolaos and 15 minutes from Irepetra is the Walk With Donkeys Farm. Its a sort of old age home for donkeys who have gotten too old to be useful as work animals or whose owners did not need them anymore. They have given the donkeys a home in return for some lighter labor, like walks in the forest carrying children instead of bags of cement and bricks. They have a large family of happy donkeys and offer a number of different walks for children and adults or you can just come and visit them. For more information you can e-mail them at alistair@walkwithdonkeys.com or visit their website at www.walkwithdonkeys.com
Takis Shelter: Set up with the sole purpose of rescuing the stray, abandoned animals of Crete, Takis Shelter cares for over 300 dogs and cats. Based in Ierapetra, the South of Crete, the rescued dogs and cats have up to 33,000 square meters of private, enclosed olive groves to run around in. See https://takisshelter.org
* HALKIDIKI
Animal Concerning Team (ACT) works in collaboration with the German-based group Animal Pard net sterilising strays, trying to rehome abandoned animals and providing veterinary care to ill and injured dogs, cats, birds and wildlife. The society has also organised, with Greek Animal Welfare Fund, humane education lessons in schools and visits by equine vets to treat the local population of working donkeys. Contact Julie Tsiamakis on 6934-698899 or Samira on 23750-23592.
* IOANNINA
KIDIZO (Movement for Animal Rights) provides strays with food, vaccination, sterilisation and medical treatment, as well as tries to find good homes for those that cannot cope on the streets. KIDIZO has produced a TV spot which has been shown on all local stations, addressing key issues such as sterilisation and responsible pet ownership. It has coordinated a seminar for local vets sponsored by the Greek Animal Welfare Fund, and is currently running an owned-animals sterilisation programme sponsored by Greek Animal Rescue. In addition, the group provides free legal aid in cases related to animals and will seek the enforcement of Greek laws related to the protection of animal rights. In the near future, KIDIZO hopes to run a large-scale sterilisation programme under the auspices of the local authorities and to run a successful anti-circus campaign. Call 26510-65420/26510-79828 or e-mail vivpap@otenet.gr.
* KALAMATA
Kalamata Animal Welfare Society provides veterinary care and sterilisation for strays, and where possible rehomes them. Also offers assistance to other injured animals such as donkeys and wild birds. The society is planning a new animal welfare centre site in the near future. (May be closed. See below instead)
DASH is based in Messini in the Peloponnese region of mainland Greece. DASH stands for 'Dream of a Safe Haven', it's our sole mission to provide a safe haven for the many homeless, starving and abused dogs that could die without our help and refuge. See their Facebook Page and their website
* KAVALA
Aesop's Friends of the Animals is primarily involved in the neutering and release of stray dogs and cats, rehoming abandoned dogs, rescue and first aid for injured animals and assistance with lost pets. The organisation is also active in developing public awareness through the media. Contact Eleni Simeonidou on 25940-23333.
* KOS
Greek and Swiss Animal Help (GASAH) was founded in 2005 and is an officially registered animal welfare organisation in Switzerland and Kos, Greece. Primarily we are involved with relieving animal suffering on the island of Kos through sterilisation and education. To this purpose we have set up a programme for primary and secondary schools, where we attempt to sensitise the young generation to the plight of the animals there. The stray dogs on Kos are regularly poisoned, run over and simply thrown out onto the streets. The majority of these dogs are not sterilised and therefore multiply without control. This situation is becoming worse as the economy falls into further decline. A few dogs get rehomed in Switzerland, namely those which have no chance of survival if left on the streets; however, this is a secondary aim. Our goal is to create change at root source and influence people's attitude to animals in general. In Switzerland our work involves helping Swiss dog owners who through illness or some other urgent reason can no longer care for their animals themselves. See www.gasah.ch
Friends of the Animals and Environment of Kos Runs a shelter for stray, injured and abandoned animals, many of which have been dumped by hunters. Also provides care for rescued wildlife. Contact Vangelis at 22420-22816.
* LESVOS
Animal-lovers' Society of Lesvos leads tireless campaigns against visiting circuses, managing to put off the Europa Circus, in particular, for three successive summers. Also campaigns against poisoning and other forms of animal cruelty. Contact Vasso Kazleri on 22530-71767 (May-September) or 22510-47710 (April-October).
Lesbian Wildlife Hospital collects and provides treatment and first aid to injured animals and birds, many of which have been the target of hunters' pot shots. Also helps with medical care and homes for abandoned pets, particularly puppies and kittens. Contact Ineke and Joris Peeters on 22530-32006 or e-mail lwhjorin@otenet.gr.
* MYKONOS
Friends of Animals, Mykonos spays strays, takes injured animals for medical treatment and cares for them during their recovery, tries to rehome. Organises many fundraising events such as bazaars and bake sales. See their website at www.mykonosanimals.org/ or their Facebook page at www.facebook.com/groups/5433838773
* PAROS
Alkyoni Wildlife Hospital rehabilitates wounded or otherwise disabled birds and other wildlife (hares, foxes etc) from all over Greece. Re-releases those which recover enough to survive, and provides a permanent haven to those that can never fend for themselves again. Contact Marios Fournaris on 22840-22931 or 6944-741616.
Paros Animal Welfare Society (PAWS) aims to decrease the large numbers of unwanted cats and dogs living on the streets by sterilising the strays and raising awareness in the community about responsible pet ownership and the importance of neutering. Also feeds and provides medical care to cat colonies. Contact Gina Saunders on 22840-91859 or e-mail paws@parosweb.com.
* PATRA
Achaic Society for the Care of Animals, Patras Greece - ASCA or Archaikos Syllogos sterilises as many stray dogs and cats as possible in the broader area of Patra and provides necessary medication and care to abused, injured or sick animals often taking them into the homes of members. Works closely with the authorities. Also operates a small shelter. Visit their website or contact them by e-mail
* RHODES
Rhodes Animal Welfare Society (RAWS) offers shelter to abandoned, ill or mistreated dogs and cats, organises sterilisation of strays and tries to raise awareness in the community about responsible ownership and kindness towards animals. At the moment, Rhodes Animal Welfare is in limbo as the kennels were taken over by the local municipality.
* SAMOS
Animal Care Samos operates a dog shelter, where stray or abandoned canines receive medical care and attention, and are offered for adoption to suitable, loving owners. Also does sterilisation and provides medical care to homeless cats. Contact Toby on 22730-89260.
* SANTORINI
Santorini Animal Welfare Association (SAWA) sterilises and tries to rehome stray dogs and cats, treats injured and ill street animals, equines and wildlife. Contact Margarita on 22860-31482.
* SKIATHOS
Skiathos Dog Shelter vaccinates, microchips, provides treatment for tick and worm infestation, sterilises and offers sanctuary to stray dogs, particularly abandoned hunting dogs, guard dogs and unwanted puppies. Tries to find good, permanent homes for the dogs, with help from Greek Animal Rescue (GAR) and Danish Friends of the Animals (DFA). Contact Helen Bozas on 6978-364310 or 24270-49214.
* SKOPELOS
Skopelos Caring for the Animals and Nature (SCAN) brings vets to the island for the neutering of strays, provides first aid to sick and injured animals, promotes sterilisation and humane education, feeds the strays (especially over the winter months) and educates about the environment. Contact Barbara Bates 24240-24538 or e-mail scanskopelos@hotmail.com.
* THESSALONIKI
Arcturos works for the protection and management of wildlife and the environment. Among other projects, it operates a sanctuary for ex-dancing bears and a reserve for wolves that used to be kept in captivity. Contact the head office on 2310-555920 or check the website www.arcturos.gr.
Argos provides treatment and care for disabled and injured strays; alerts the media to incidents of animal cruelty; runs and participates in campaigns, and operates a small no-kill shelter. Contact Effie Dodoura on 6932-091666 or Spiridoula Avgerinou on 6944-748968 or e-mail argos@atlantisnet.gr.
Stray Planet: 'In an area in Thessaloniki called "Exochi" we have gathered dogs that need support for their daily needs. Unfortunately the active volunteers are very few and the resources are very limited. We urge people to help us by visiting our website or e-mailing us.
*Trikala-Meteora
O ARGOS is a Pro-Life Animal haven for dogs and cats and has been officially registered as a non profit organization. O ARGOS have a NO EUTHANISE policy - animals are only put down if they are in distress due to age or illness. Visit their website at www.o-argos.org or e-mail them at info@o-argos.org
* ZAKYNTHOS
Zakynthos Animal Welfare Fund (ZAWF) operates sterilisation and education programmes; provides feeding stations and medical care for strays; works with equines as well as companion animals. Contact Beryl Wilson on 26950-52759.
See also www.athensguide.com/straydogs