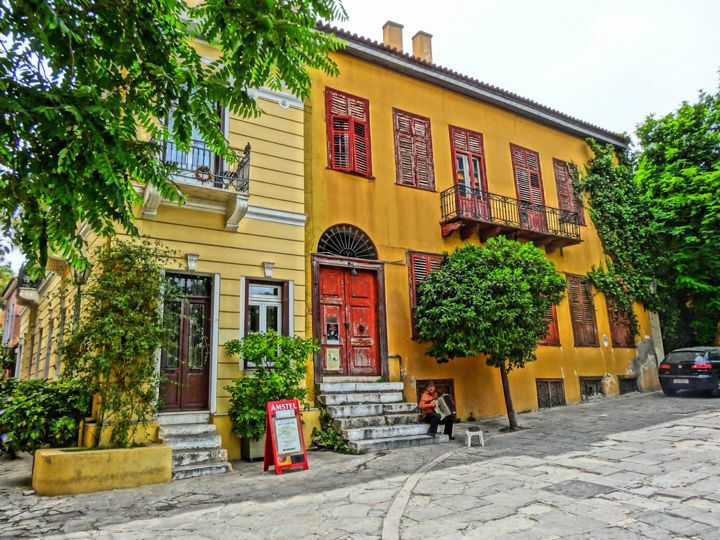 The Plaka is the historical center of Athens. Imagine a small village in the center of a large cosmoplitan city, built on top of ancient cities. Some of the ancient buildings are now exposed and others have been incorporated into the buildings that replaced them. Above the Plaka sits the Acropolis and just about every ancient site borders or is contained within it. But the Plaka is still a neighborhood where people live, eat, drink, work and shop, and one of the most enjoyable places to stroll in Athens. These photos will give you an idea of what it is like and help you get your bearings when you actually visit the Plaka. If you enjoy this page please share it with your friends on Facebook and whatever other social media you use. If you have any questions or comments you can e-mail me.
Help Support Matt's Greece Guides
Do you enjoy using my site? Have you found it entertaining as well as useful? If so please show your appreciation by booking hotels through the travel agencies and the links found on my Hotels of Greece site. The small commission I make on the bookings enable me to keep working and in most cases you won't find them any cheaper by searching elsewhere. You can find hotels in Greece by location, price, whether or not it has a swimming pool, and see photos and reviews by using this link to booking.com which also contributes to my website when you book. If you are appreciative of all the free information you get on my websites you can also send a donation through Paypal or Venmo
Join Matt Barrett's Greece Travel Guides Group on Facebook for comments, photos and other fun stuff. If you enjoy this website please share it with your friends on Facebook and other social media.