Athens: The Way It Used to Be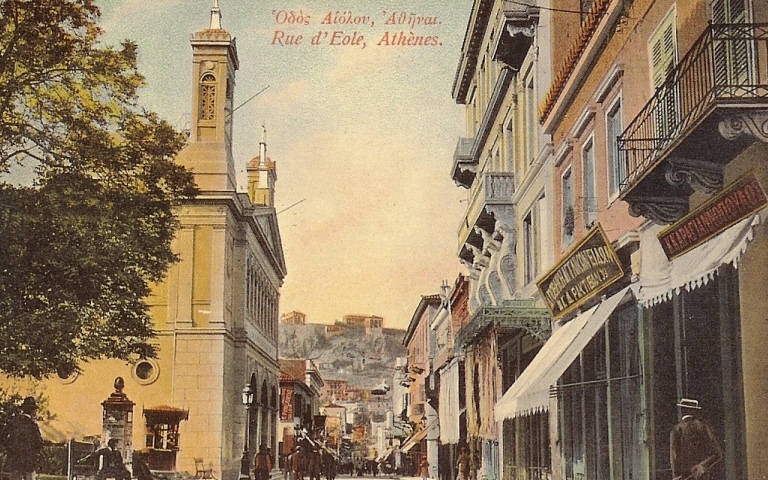 I admit that I love Athens. Despite the traffic and the noise, the endless cement apartment buildings and the grafitti there is something I love about the city, even those areas Athenians themselves complain about. But if I am in love with modern Athens how would I have felt if I lived here eighty or a hundred years ago when Athens was a fine example of neo-classic architecture and there were more horses than there were automobiles?
One day I was wandering through Monastiraki and I walked into a small print shop owned by Basileios Korobesis called Syllektika Edi at # 7 Adrianou. Inside were color prints, photos and drawings of Athens and places around Greece, some antiques and some copies. I bought a set of his color postcards from the turn of the century and after I stopped gazing at them with a deep sense of nostalgia I put them on my scanner and made this page.
Click on photo to enlarge