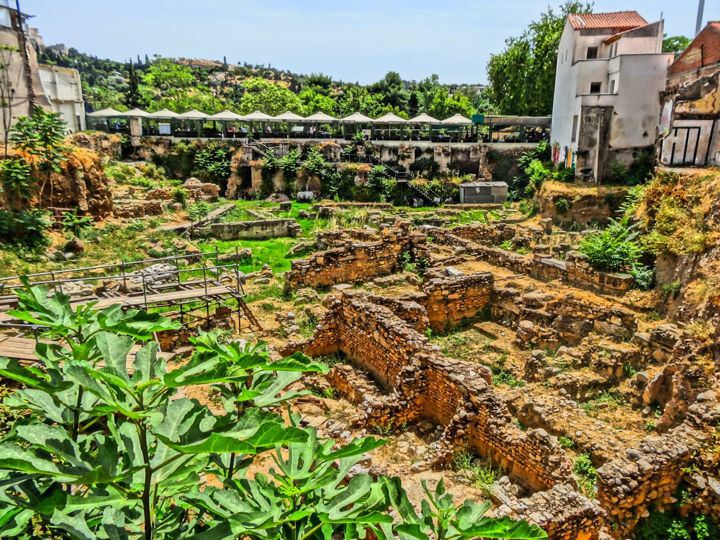 Between Adrianou Street and Astingos Street is an archaeological site excavated by the American School that has looked like this for fifty years.
When you look at it imagine that if the archaeologists has their way all of Monastiraki and Plaka would look like this.
In fact this excavation as well as the Ancient Agora, Roman Agora and just about every archaeological site in the area
used to be full of buildings from the 18th Century and older that were town down to expose the treasures beneath them.
Even now people with homes in the area are terrified to do any kind of renovations in fear of unleashing swarms of archaeologists
on their property should something interesting be found.