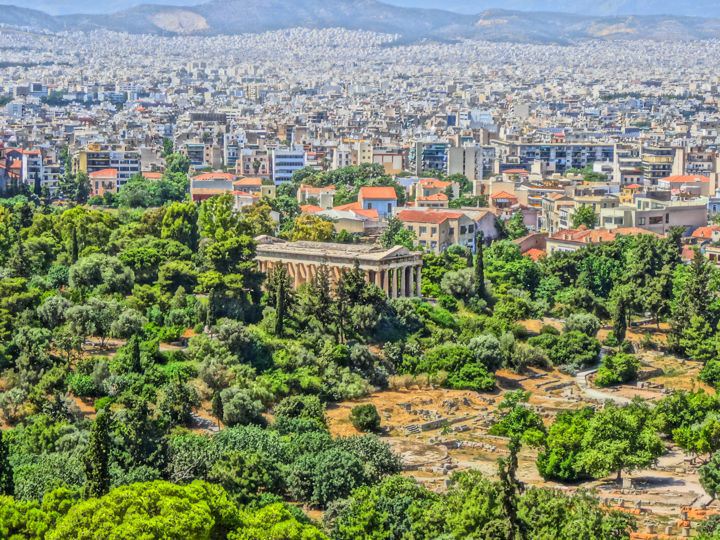 Bordering Adrianou Street is the Ancient Agora, the marketplace of Classical Athens.
The ancient building is called the Thission though it is actually a temple to Hephaestus, the god of blackmiths, artisans and craftsmen.
Ifestou street, which by now you are surely familiar with, is named for this God and was an area of craftsmen in the age before tourists.