Two thousand three hundred years of Jewish history in Greece, in one morning! Visit to all the Jewish sites of the center of Athens and many more! Ancient Greek, ancient Roman sites, Ottoman remains… Always through a Jewish perspective. Walk the Plaka, Monastiraki and Thissio, the historic center of Athens and most charming neighborhoods.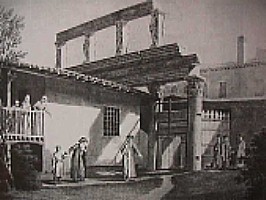 Through photos and explanations, you will picture the everyday life of the Jewish family and it's environment, in the Ancient times, the Byzantine times, the Medieval and the Ottoman times. But also in the modern Greece and present day.
At the Jewish museum you will see thousands of artifacts from the Greek Jewery. A Jewish tombstone of the 16th century, Synagogal textiles, Tik (Romaniote Torah case) from the 18th century, the whole aron kodesh and bimah of the Synagogue of Patras, even replicas of the ancient marbles from the Synagogues of Corinth and Athens from the 3rd century CE!! Jewish medieval costumes and many more.
On a quiet street of the center, the neoclassical marble Synagogue of Athens is the center of the Jewish life today. A mixture of the Sephardic and the unique Romaniote Jewish heritage, the rite of the Beth Shalom Synagogue in Athens, continues to the present day the tradition of the Byzantine Jews, from the early Jewish Diaspora.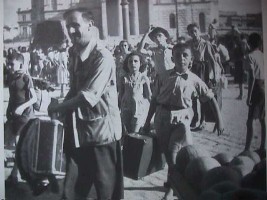 The Shoah (Holocaust) is a subject that we give special attention to. An 87% of the Greek Jewry was lost in the concentration camps of Auschwitz, Birkenau and Treblinka. At the Holocaust Memorial of Athens we will describe the situation in detail, and we will see the actual place of gathering and arrest of the Athenian Jews.
After the Athens Jewish Walking Tour, you will know the history of the Jewish presence in Greece. But not only that. You will see the connections that the Hellenistic and Roman world created. The common development of the East Mediterranean people. And you will understand how Greek words like "Synagogue" and "bimah" are found in the Jewish religious vocabulary.
The tour is private and lasts about 4 hours. And private means flexible! The Athens Jewish Walking Tour is possible any day of the year and with many possibilities of customization, based on your personal preferences and needs.
Contact us for more information
For last minute reservations please call: (+30) 6932 429 741