The area surrounding Athens is the Attica Peninsula, known since antiquity for its wine. Though the growth of Athens has pushed the vineyards further and further away, or in many cases caused them to disappear entirely, there are still many wineries, most of them growing the Savatiano grapes that have been used for the most well known wine of Attica, Retsina. Historically these wineries did little bottling, bringing barrels of retsina into the city to sell to the tavernas by horse pulled cart. Many still do but the barrels have become boxes and bags, the horses replaced by engines. And though some of the wine is still retsina, the wineries of Attica have focused on making the most of the Savatiano, since it grows so well here, and proving to people that it has a taste that does not need to be hidden or enhanced by pine resin. That being said there is also a movement to show the wine world that there is a reason retsina was so popular in the past by introducing new recipes where the resin is used to highlight the flavor of the grapes rather than to mask an inferior taste. The idea is to show the world that Savatiano is not a second rate grape, used mainly because it can grow in poor soil, but that the wine should be taken seriously. Most wineries are growing other varieties of grapes as well and making excellent wines. These are a few of them

Megapanos Winery
I met Alexander Megapanos on the island of Kea which is in sight of the vineyards of Attica. He was at a dinner party at Aglaia Kremezi's house and had brought several bottles of his wine with him which hooked us immediately. Since then we have been buying his wines, when we can find them, not so easy at times because most of it goes to a devoted following and maybe a handful of his favorite restaurants. Something of an outsider he does not enter competitions and is happy making good, affordable wines for people who love wine but don't believe that high price and good quality mean the same thing. Located in Pikermi, around half an hour from downtown Athens, the winery open to the public daily by prior appointment. Visitors have the opportunity to view the wine making and bottling facilities as well as the cellars, the laboratory and the gift shop where they can buy his wines at a discount after tasting them. The winery also does tasting lunches and dinners by requests and in various restaurants in Athens by invitation to those who subscribe to his newsletter. Besides Savatiano they also bottle Moschofilero, Agioretiko, Xinomavro, Sauvignon Blanc and Merlot and besides selling locally he exports to Europe, North America and Asia. For more information see the winery's website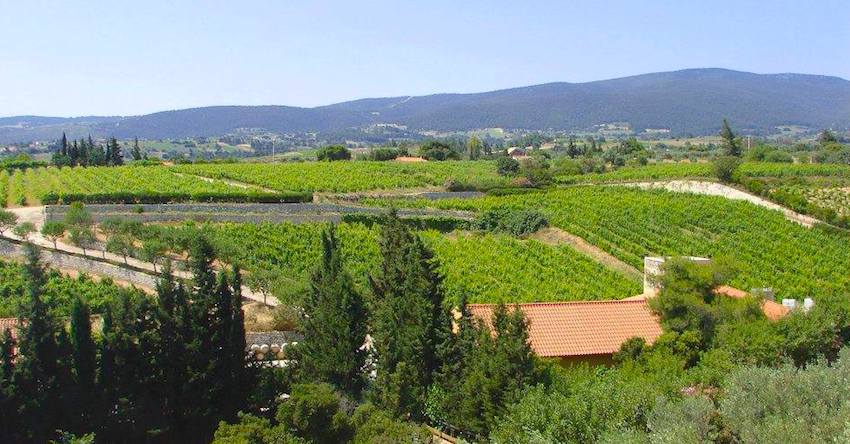 Domaine Evharis
This winery near Megara is the loving creation of Haris Antoniou and his German wife Eva-Maria Boehme who found an abandoned vineyard and began cultivation in 1988. Located an hour from Athens between the Saronic Gulf and the Corinthian Gulf the owners have put their heart and soul into the winery and the quality of the wines is testimony. The vineyards on the slopes of Mount Geraneia have a total of nine Greek and international varieties: Assyrtiko, Malagouzia, Sauvignon Blanc, Roditis, Chardonnay, Agiorgitiko, Syrah, Merlot, Grenage Rouge. The limestone soil of the area is rich in lava, sand, trace elements and fossils and the climate is ideal for growing grapes. To maintain the excellent quality of their wines, Eva-Maria and Haris built their house among the vineyards, and attend the harvest, wine-making and bottling. They are also responsible for various research and postgraduate programs in collaboration with the University of Athens and the Greek Institute of Oenology, providing internships and awarding scholarships abroad for future oenologists while organizing international symposia on Greek wine. For more information see the winery's website

Markou Winery
If you have spent any time in Athens and have eaten at Oinopouleion Taverna in Psiri then you have had wines from Markou Winery. That is because they own the taverna and the family winery is located in Paiania where they have been supplying their own taverna and others with wine for 150 years when Spyros Markou first loaded barrels onto his cart to supply the tavernas of Athens. In 1950 he opened the taverna in the same spot it is today. They also have a wine museum in Pallini which hosts parties and events as well as classes and this is where they do their wine tastings. The winery has 100 acres of privately owned vineyards in Mesogia as well as organic vineyards in Nemea and also buy grapes from cooperating farmers. The varieties cultivated are: Savvatiano, Agiorgitiko, Assyrtiko. Roditis, Athiri, Moschofilero, Muscat, Malagousia, Chardonnay, Cabernet Sauvignon, Merlot, Syrah and Trebbiano. Their Retsina is excellent by the way. For more information see the winery's website or contact Maria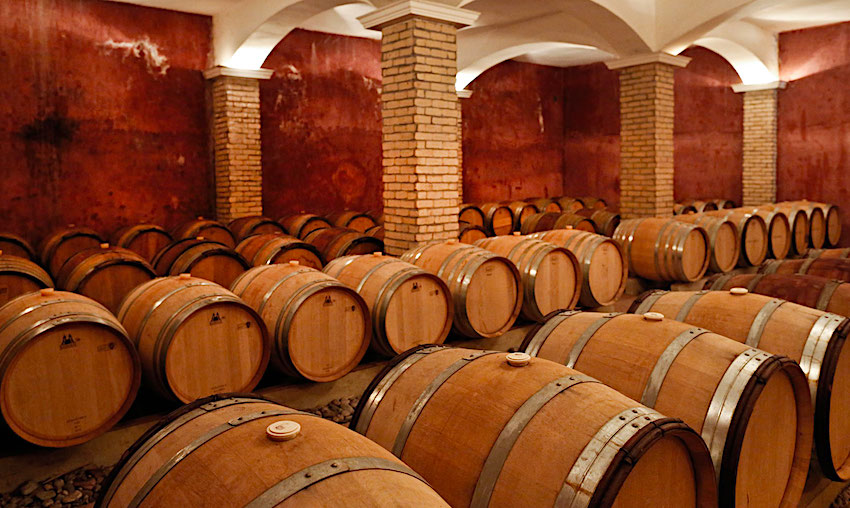 Domaine Vassilliou
In 1983 George Vasileiou returned to Greece from France where he was studying Oenology to found his winery in Koropi, Attica where his family had been making wines since 1905. Decades before the idea of wine tourism in Greece existed, Ktima Vassiliou on Markopoulo Ave was open for wine tours as he undertook his goal of upgrading the quality of Greek wine and earning it world wide respect. George Vassiliou is a 3rd generation winemaker and produces wines from indigenous Greek varieties, mostly the local Savatiano but also Assyrtiko, Roditis and Malagouzia. The second winery, Nemeion Estate is in Nemea in the Peloponnesos. The Winery, is state of the art and visitors may tour the underground cooling facilities and the cellar where the wine ferments and rests in old oak French barrels. On the top floor they have a special large area that caters to wine tasting events. His wines have won numerous gold and silver medals in Greece and through Europe. For more information see the winery's website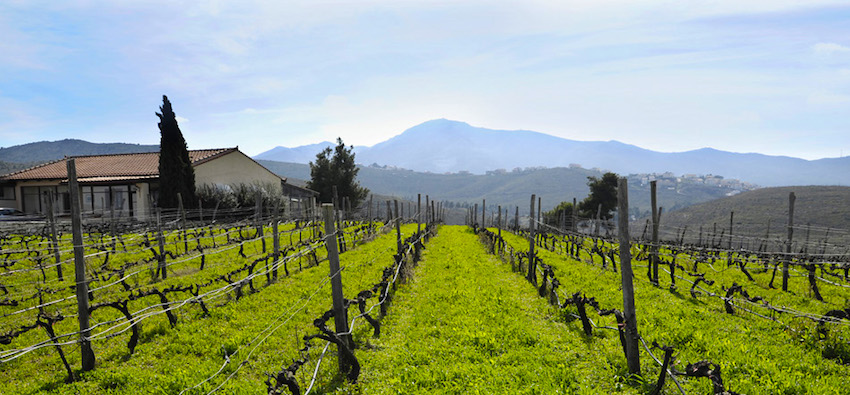 Ktima G Kokotos
Giorgos Kokotos, (no relation to the famous taxi driver), and his wife Anna, left Athens to live in the country outside the town of Stamata, Attiki. Though they were not sure exactly what they would do once they left the city it all came together in 1984 when they created their first wine, their Chateau Semeli and are now producing international varieties; Cabernet Sauvignon, Merlot and Chardonnay in their 7 hectare vineyard. They also buy Savatiano, Roditis & Gewürztraminer grapes from local growers to produce seven different wines with a total annual production of approximately 50,000 bottles. The wines are aged in French and American oak barrels in an underground cellar. They also produce pure, unprocessed honey and olive oil. Wine tastings, guided tours as well as meals, served on monastic tables overlooking the vineyards, can be arranged by appointment with the winery. For more information see the winery's website
Strofilia Wines
The fact that two electrical engineers, Yiannis Maltezos and Achilleas Lampisidis, came together to open the first wine bar in Athens in 1985 is not so odd. That they followed this up by replanting new vines at the old Maltezos Estate where phylloxera and destroyed the vinyards and began creating quality wines is both enterprising and courageous. Located in Anavyssos, Attica, the vineyards grow the Savatiano white grapes as well as Malagouzia and Asyrtiko. With more than 50 hectares of private, rented and collaborating vineyards in the Peloponnese and Attica, and with wineries in Anavyssos and Nemea, Strofilia is one of the most dynamic Greek wine-making companies. The winery in Anavyssos is the main location of the company and it's the center of bottling and storage of all the wines of Strofilia. With an enlightened philosophy that includes respect for the environment, cooperation with wine-growers on the basis of fair transactions, and the managing and processing grapes from a group of people who work together harmoniously to create the best wines possible, and several generations of fans it is not surprising that this wine is popular within and outside of Greece. For more information see the winery's website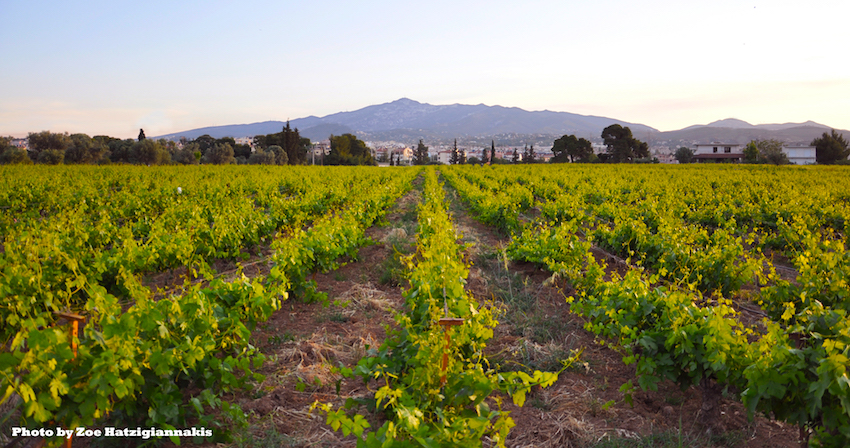 Roxani Matsa Estate
Roxani Matsa Estate is an historic wineyard in Attica that has been cultivated since the end of the 19th century Owned by Roxani Matsa, in collaboration with the Boutari family, her contribution to the preservation of viticulture in the region earned her "Wine Personality of 2001" by ELDOIN (Greek Wine Writers Association). The Roxane Matsa Estate in Attica is located in Kantza an area historically known for the cultivation and production of high quality wines. Though she initially planted Savatiano, the Malagouzia variety gradually took over a larger area, while several other interesting varieties such as Syrah and Sauvignon Blanc, adapted to the climate and are also grown here. The winery is open to visitors though making arrangements in advance is suggested. For more information see the winery's website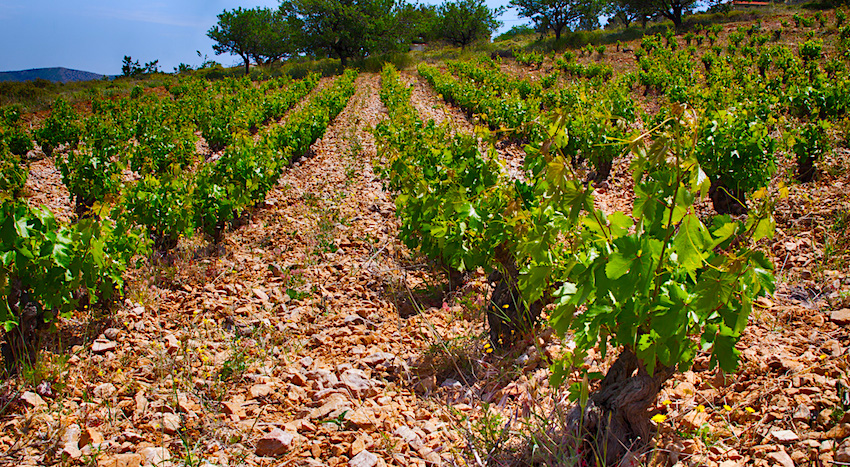 Mylonas Winery
This winery in Keratea, Attica is a 100 year old family business now run by the Mylonas Brothers, third generation winemakers who have focused on the indigenous Savatiano but also produce Assyrtiko, Malagouzia, Aidani, Mandilaria, Agiorgitiko and Merlot. Their wines have won numerous international awards and have received high ratings in various magazines like Wine Enthusiast, Wine Advocate, Wine & Spirits and Decanter World. Their Retsina won the Gold Medal in the 2019 Balkans International Wine Competition. For more information see the winery's website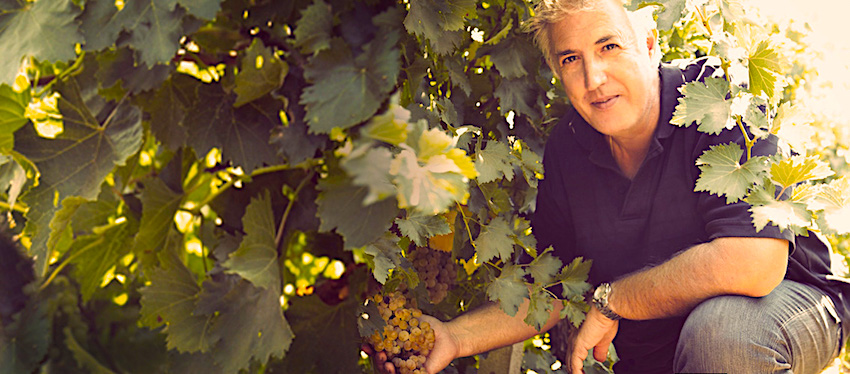 Domaine Papagiannakos
Vassilis Papagiannakos took over his family's 100 year old traditional winery in 1991 and introduced modern techniques using solar and other renewable energy to create an environmentally friendly product of high quality. Located in Markopoulo, the winery and its wine cellars are open to the public for tours and host various events with a purpose of educating people to the magic of wine production. Their wines include Savatiano, Retsina, Assyrtiko, Malagouzia, Cabernet Sauvignon, Merlot, and others which have won numerous awards. The winery is on the site of an old monastery. For more information see the winery's website

Sokos Wines
On the old National road from Elefsina to Thebes on Mount Kithairon, near the town of Erythres (Kriekouki) at an altitude of 400 meters and with an area of 5000 acres, is the Sokos Vineyard, and the winery which began in 1959. Now it is a modern technologically advanced winery producing a number of award winning wines from the Savatiano, Malagouzia, Sauvignon Blanc, Chardonay, Roditis, Syrah, Cabernet Sauvignon, and Merlot grapes. Half of the 1,000,000 bottles they produce are for export. For more information see the winery's website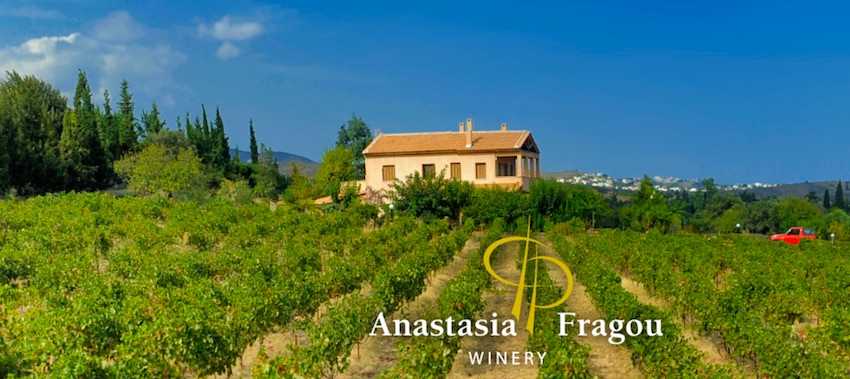 Anastasia Fragou Winery
This family winery began in 1986 selling bulk wine to the tavernas of Athens. In 1999 Anastasia Fragou and her husband inherited and modernized the winery her father had created and set out to teach the world to appreciate the joys of the Savatiano grape. With vineyards in Rafina, Spata and Pikermi the grapes for their award winning Savatiano wines are grown along with Malagouzia, Agiogritiko, Merlot and Syrah. The Winery is open for visits and events and is located in Rafina on Marathonas Ave less than a mile from the sea. Anastasia's goal is to protect the historic vineyards of Attica from the encroaching urbanization that has already taken so much land that used to grow grapes. For more information see the winery's website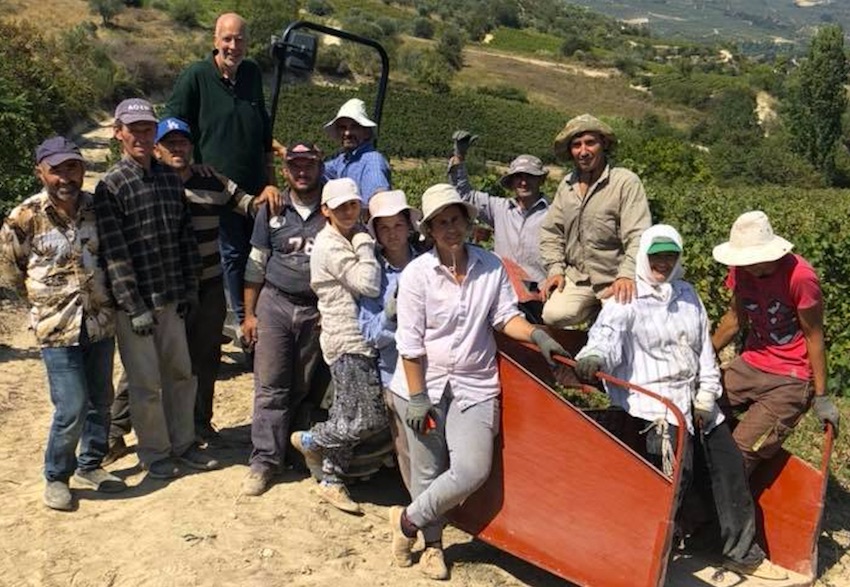 Domaine Harlaftis
This winery in Stamata, on the northern slopes of Mount Pendeli, a place renowned since ancient times as a vine-growing region, began in 1934 when Nikos Athanassiadis, a raisin exporter from Crete purchased land in Attica and got into the wine business by building what was then a state-of-the-art winery compete with cellars for aging. In 1938 he began bottling his wines and supplying the largest hotels in Athens, such as the Grande Bretagne. Today, the Harlaftis winery is a modern wine-making business producing quality wines using Savatiano, Roditis, Assyrtiko, Agiorgitiko, Chardonnay, Cabernet Sauvignon, Limniona, Merlot, Syrah, Melbec and Malagouzia grown in their vineyards in Nemea, Lake Marathon and Kapandriti. They follow all the standards of organic farming, using only natural fertilizers. All materials of winemaking and pruning return to the vineyard and become organic matter that enhances the soil which ensures the sustainability of the earth. They also make Tsipuro. The winery is located at 6 Marathon Ave between Ekali and Ag Stefanos. For more information see the winery's website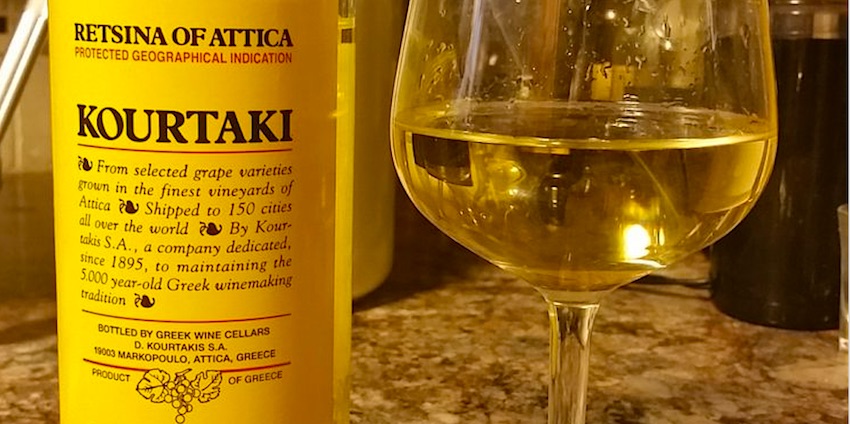 Greek Wine Cellars
Makers or manufacturer of the most famous of all Retsinas, Kourtaki was founded in 1895 by Vassili Kourtakis on Kolokotroni Street in downtown Athens. In 1905 he established a small winery at Markopoulo, Attica. His son, Dimitris Kourtakis began the commercialization of bottled wine and expanded distribution all over Greece and has played a lead role in the modern history of Greek wine. Mainly because of it's iconic Retsina with the bright orange label which can be found worldwide. They produce millions of bottles a year, far more than any other wineries on this list and their winery is more like a factory and maybe not the best one to visit, especially if you want to taste something other than Kourtaki Retsina which I assume most people know what it tastes like. But if you insist the winery/factory is at 20 Anapafseos street in Markopoulo. You can e-mail them and ask if they have tours. Their website is broken and something tells me it may take awhile before you hear back from them.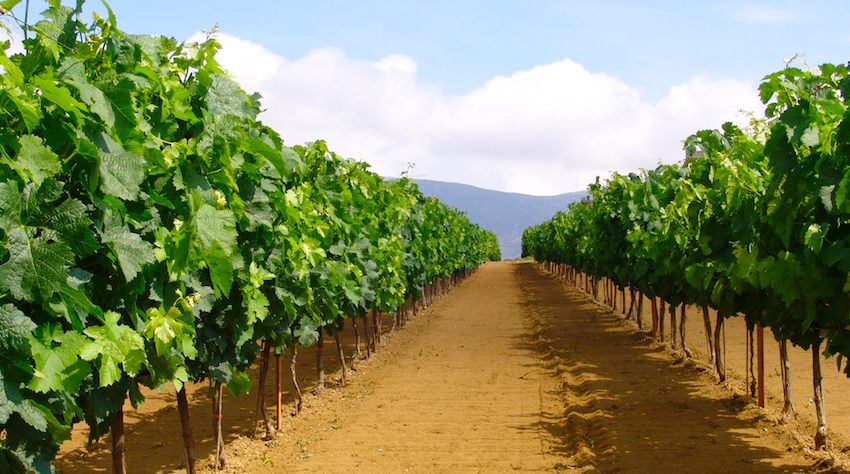 Vakirtzis Winery
Located in Afidnes, Biotia 29 kilometers from Athens on the Old National Road, Vakirtzes Winery is a family business established in 2006. The owner, Panagiotis Vakaitzes, is passionate about producing quality wines from both Greek and international vintages, combining tradition with modern techniques. They do not use herbicides or pesticides or fertilizers, relying on green manure, such as dung and crop rotation to produce their fine Cabernet Sauvignon, Merlot, Chardonnay, Assyrtiko and Muscat. For more information see the winery's website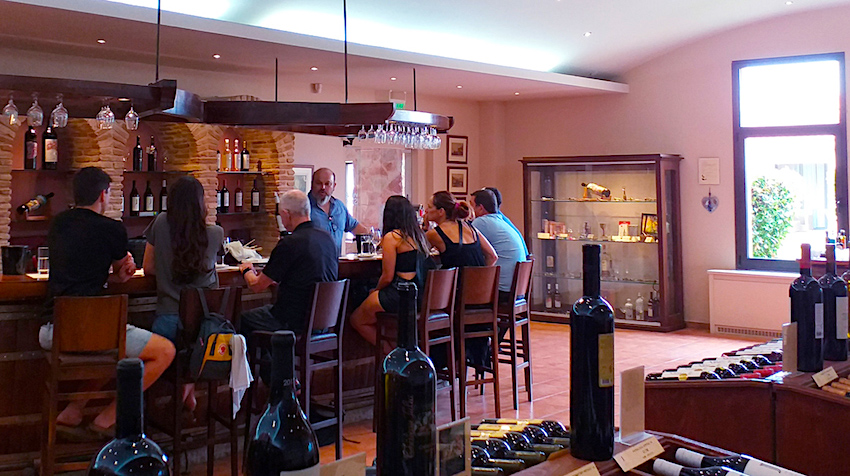 Costa Lazaridi Wine Museum
The Kosta Lazaridi wines from the area of Drama in northern Greece are known world wide as being among the best in Greece. In 2000 he planted 20 hectares of vines in Kapandriti, near Lake Marathon of Agiorgitiko, Cabernet Sauvignon and Syrah. The vineyards are cultivated according to the principles of organic farming. Irrigation of any kind is strictly forbidden since the vineyards are in the basin of lake Marathon which supplies the area with drinking water so the vines get their water through rainfall or natural humidity. He called his endeavor Oenotria Land and created a state-of-the-art wine museum that offers a one hour tour which is perfect if you want to take a break from wine drinking and go for the totally educational experience. Or sample and buy their fine wines. You can also buy books about wine and wine accessories. The exhibits, dating as far back as the 17th Century AD, combined with specially designed audiovisual support materials, offer visitors the opportunity to discover the history of vine cultivation as well as wine distillation and balsamic vinegar production. The tour is interactive with all exhibits supported by audiovisual material and specially designed pictures and signs to facilitate information and knowledge flow. It is located at the 2nd klm Kapandriti – Kalamos Road in Kapandriti, Attica. I am sure for many of you it will be your favorite museum in Greece. For more information see the museum's website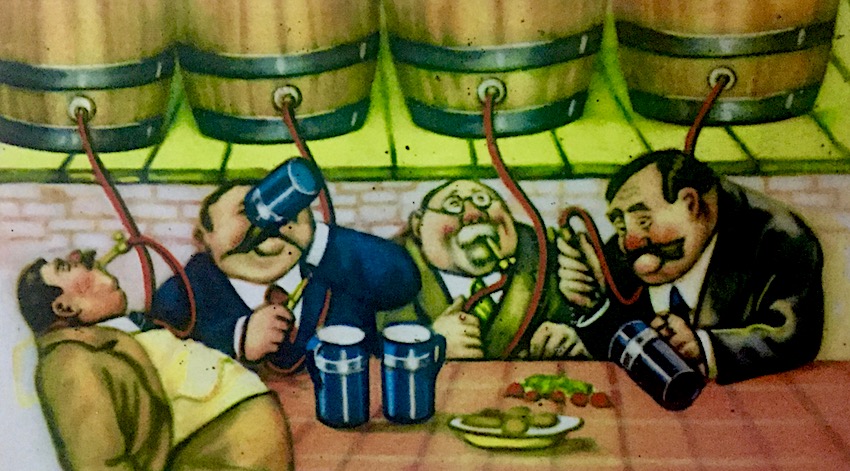 Helpful Information
If you want to visit these wineries I suggest you decide upon a designated driver and rent a car or a van and combine your tour with a stop at a beach or two. See Matt's Attica Page and if you need a vehicle I recommend Swift Car rentals. Perhaps more fun for everyone would be to hire George the Famous Taxi Driver to take you around and get you safely back to your hotel. Fantasy Travel offers a Wine Tour of Nemea but I am fairly certain you can get them to organize a wine tour of Attica if you ask them. I am sure the guide will be a lot happier driving home from Attica than Nemea after a day of wine tasting and answering questions about wine. You can order many of these wines, or at least some of them from Greece and Grapes though whether you will be able to get them depends on where you live and the laws of your country or state. If you want to buy really good retsina in Athens right from the barrel I recommend a basement kava called H Pigi Tou Dionysiou at 10 Xanthis street near the intersection with Lelas Karagiani a block or so north of Fokionos Negri. For those of you longing for the retsina you remember in the good old days you can find it here.
Also if you can find it I highly recommend Faces of Greek Wine by Maria Tzitzi published in 2018 by Nefeli which is an excellent resource and introduces you to the passionate people who own the best wineries in Greece.
Be sure to visit Matt' Barrett's Guide to Retsina and Other Fine Greek Wines