Meet Kostas Chatzivasiliou who has been leading his walking tours and getting rave reviews for the last 10 years. Kostas loves to travel and has been all over the world and so he knows about putting together tours that will keep his guests interested and show them things they won't find on ordinary tours. And though you may call his tours extraordinary they still cover all the important sites of Athens along with some that you probably don't know about.
His focus is to give you the chance to experience the Greek culture and to understand Athens not only as a sightseeing destination but also the lifestyle of its inhabitants. He and his guides go to the hidden places of the city where locals are and show you the true Athens with its history, its endless variety of restaurants and shops, its old and new parts of the city and its green hills that tie it all together and make Athens the perfect place to see on foot. You can choose your tour and he will show you what makes Athens so special. In addition to these listed tours he also provides fully customized tours that can address the specific needs of families, couples, older travelers and people with limited mobility. Kosta and his guides share with you their knowledge of history and their love of Athens. They are also capable of communicating this to all different ages especially families with children who often find a historic tour boring. They won't with Kosta."
Athens Tours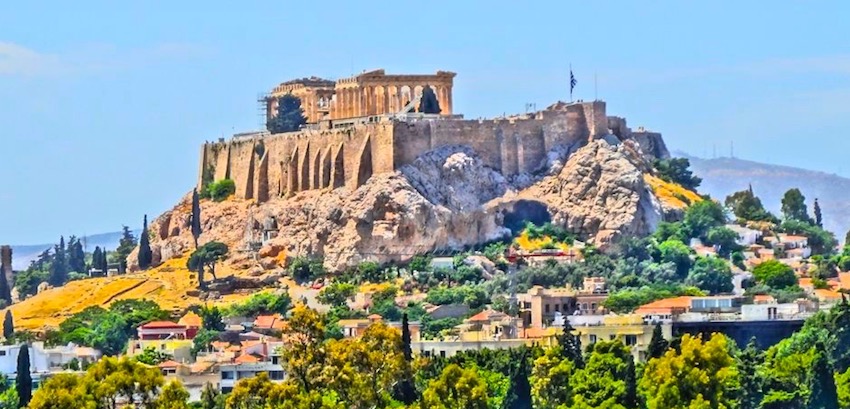 1. Acropolis and Acropolis Museum Tour
Adults: 60€ (Does not include entrance ticket)
Children: 15€
4 hours
Explore the history of Athens on a walking tour with a private guide or in a group tour. Start at the city's most monumental site, the iconic Acropolis. Admire the astonishing collection of sculptures that describe more than 2,500 years of history, from the glorious first theater of humanity at the Theater of Dionysus, to the healing Temple of Asclepius, and the Odeon of Herodes Atticus. See the Temple of Athena Nike (Temple of Wingless Victory), the gateway of the Propylaea, the Porch of the Caryatids at the Erechtheion, and the crowning glory of the Parthenon. Your licensed guide will explain the roles the various monuments played at the center of classical civilization in the western hemisphere, before taking you to the new state-of-the-art Acropolis Museum, where relics from Ancient Greece await your discovery in spectacular displays. After that we will make our way down hill and walk in the new state of the art Acropolis museum designed by the famous architect Bernard Tschumi. Explore the world heritage galleries and walk over the glass floors looking down to the ruins and buildings of Ancient Athens city. Contact Us for Booking or More Information
2. Acropolis Afternoon or Morning Tour
Adults: 35€ (Does not include entrance ticket)
Children: 15€
2 hours
See the landmark monuments of Athens in a new light during a late afternoon or morning tour of the Acropolis, guided by a licensed archaeologist during this 2-hour walking tour of the UNESCO World Heritage site. Contact Us for Booking or More Information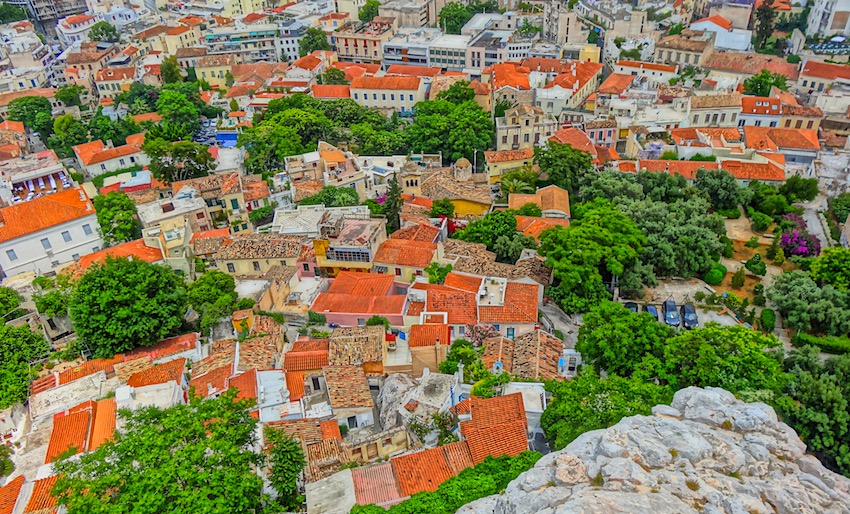 3. Acropolis, Plaka and Monastiraki
Adults: 50€
Children: 25€
4 hours
Escape the well-trodden tourist track and discover a quieter side of Athens. Our Hidden Athens Tour is a leisure walking tour of approximately 3.5 to 4 hours. With our guide, you will explore the tucked-away areas around the slopes of the Acropolis and uncover their ancient and recent past. You will have the chance to stroll around the cobbled Plaka, Athens' Old Town, and delve into Anafiotika, where the sugar-cube houses mirror a whitewashed Cyclades village. You will also discover the ancient sites of Mars Hill and Philopappou Hill. In addition, you will enjoy a delicious Greek picnic with a glass of wine, as you will gaze over Athens sprawled below. Contact Us for Booking or More Information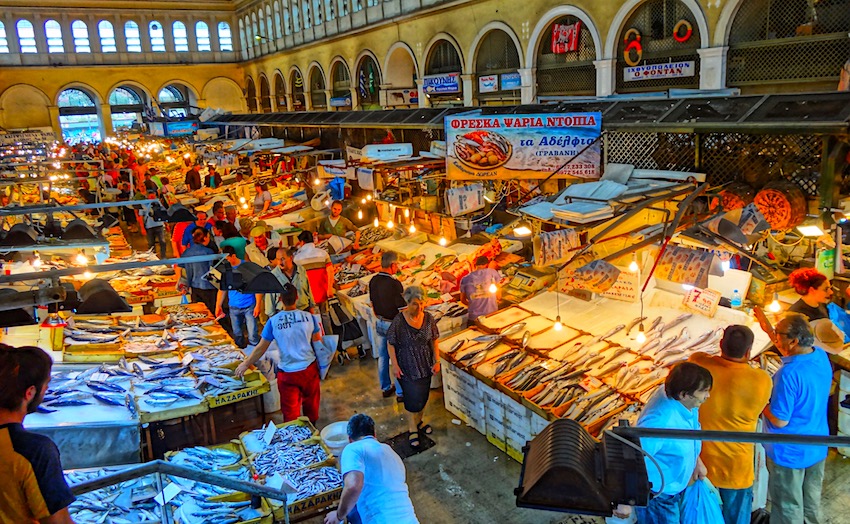 4. Athens Food Tour
Adults: 69€
Children: 30€
4hours
Indulge your inner foodie on this 4-hour gourmet tasting tour and sample the edible delights of Athens. Take to the streets for a walking tour of Athens' cafés, markets, delicatessens and street food haunts. Enjoy the undivided attention of your private food-expert guide as you uncover the secrets of Greek cuisine and learn more about the city's culinary heritage. Stop along the way to sample local treats like sweet donuts, Greek bread and regional cheeses, washed down with Greek wine and freshly brewed coffee. Contact Us for Booking or More Information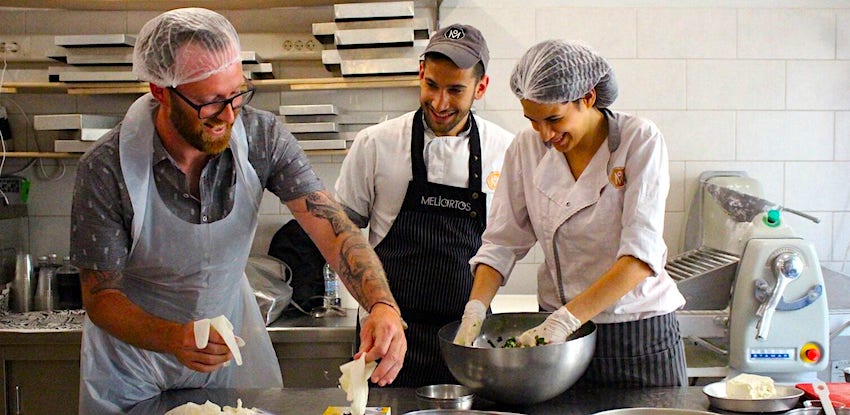 5. Athens Cooking Class and Dinner
Adults: 80€
Children: 40€
3.5 hours
Be taught how to make real Greek food and enjoy dinner with a view on this 3.5-hour cooking class in Athens. Head to a much-loved bakery in vibrant Monastiraki and learn how to make traditional Greek dishes, from tzatziki to spinach pie, with hands-on guidance from an experienced chef. Then, when the food is ready, head up to the roof to enjoy the fruits of your labor while you take in unbeatable views of the Acropolis of Athens. This small-group tour is limited to just eight participants. Tour starts at 17:30. Contact Us for Booking or More Information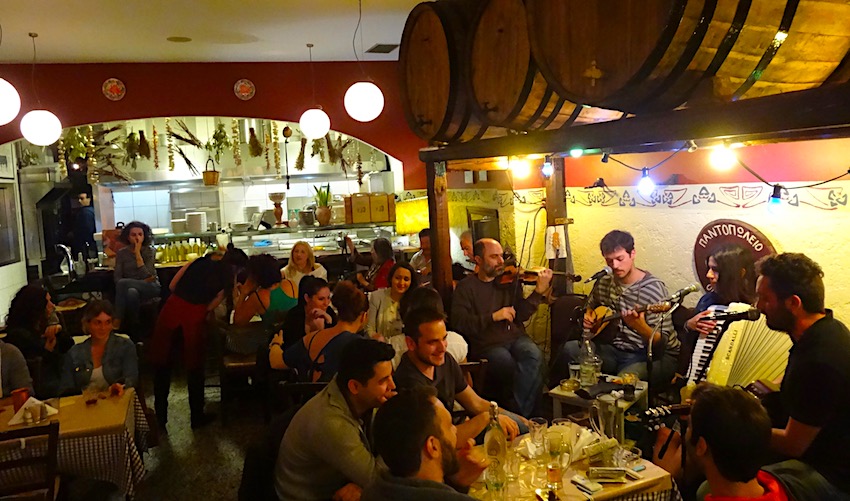 6. Athens By Night: Sightseeing, Spirits, and Food
Adults: 80€
Greet your guide at Monastiraki square and embark upon your epicurean exploration of the city. Immerse yourself in the electric atmosphere of downtown historic center of Athens, an atmospheric enclave replete with informal bars and food corners. Enjoy the famous Greek Boat pizza or so called Peinirli in the narrow streets of Monastiraki
Next, walk to one of the most funky neighborhoods, Psirri, where you will enjoy a glass of local variety wine combined with Greek charcuterie, cheeses plate, and local chutneys. Learn about the snack's interesting origin as you chat with your guide and feel the vibrant and unique atmosphere of Athens by night.
Continue further in the district of Psirri and walk by some significant wall art hidden in the atmospheric streets of the town. Walk towards to Monastiraki square where it is time to enjoy the famous local deserts like baklava or Greek fried donuts.
Visit one of the most famous local bars at the Karitsi square and enjoy a cocktail made from local herbs and spices. Finish you tour by admiring some of the most beautiful city buildings lit at night.
Contact Us for Booking or More Information
Remember that if you want a specialized custom tour you can Contact Us and use the comments section to tell us what you would like to do.
For a 10% Discount mention MATTBARRETT2023
---